Last updated on May 12th, 2021 at 07:31 pm
It's impossible to ignore the rise of electric cars in racing, whether or not you're a fan. And now RaceRoom adds the Cupra Leon E-Racer to let you experience the Leon LCR-based electric racer first revealed in 2018.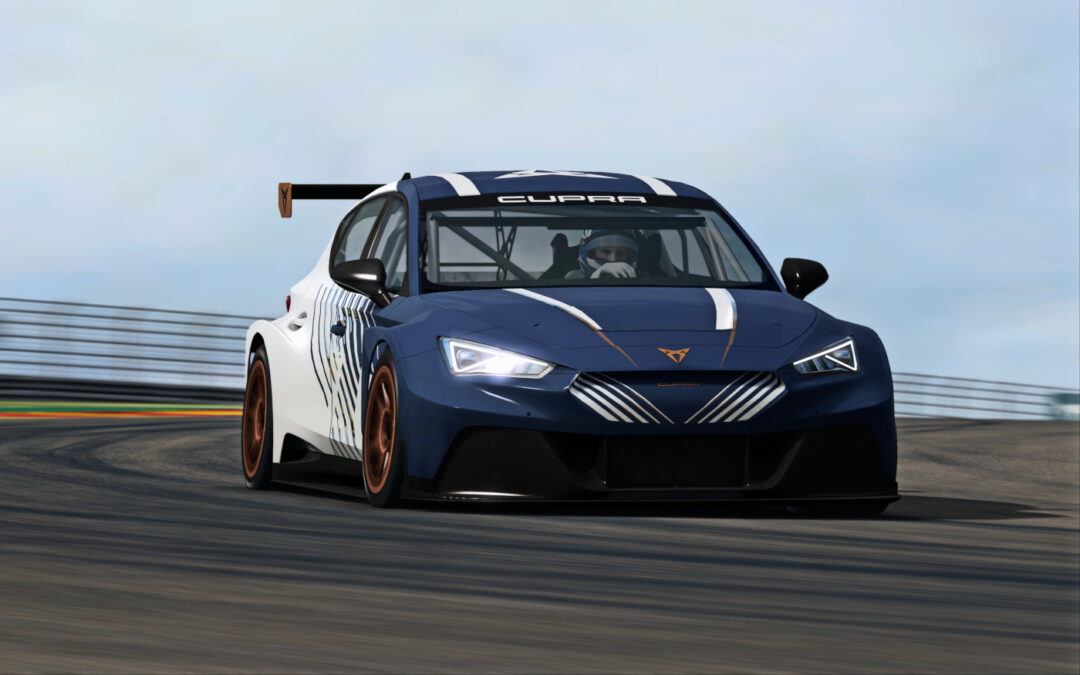 Designed for the 2021 real world e-TCR series, the Cupra Leon E-Racer has some impressive stats. For reference, the Cupra TCR in RaceRoom produces 340bhp from a 2 litre petrol engine and weights 1305kg with driver.
As RaceRoom adds the Cupra Leon E-Racer, the car weights 1680kg with driver, but puts out 670hp from the 100% electric power. Which means 0-100 km/h in just over 3 seconds, and a top speed of around 270 km/h (167 mph). But perhaps most exciting is the fact it puts out 975nm of torque at 0rpm. As with all electric cars and motorcycles, you get instant power.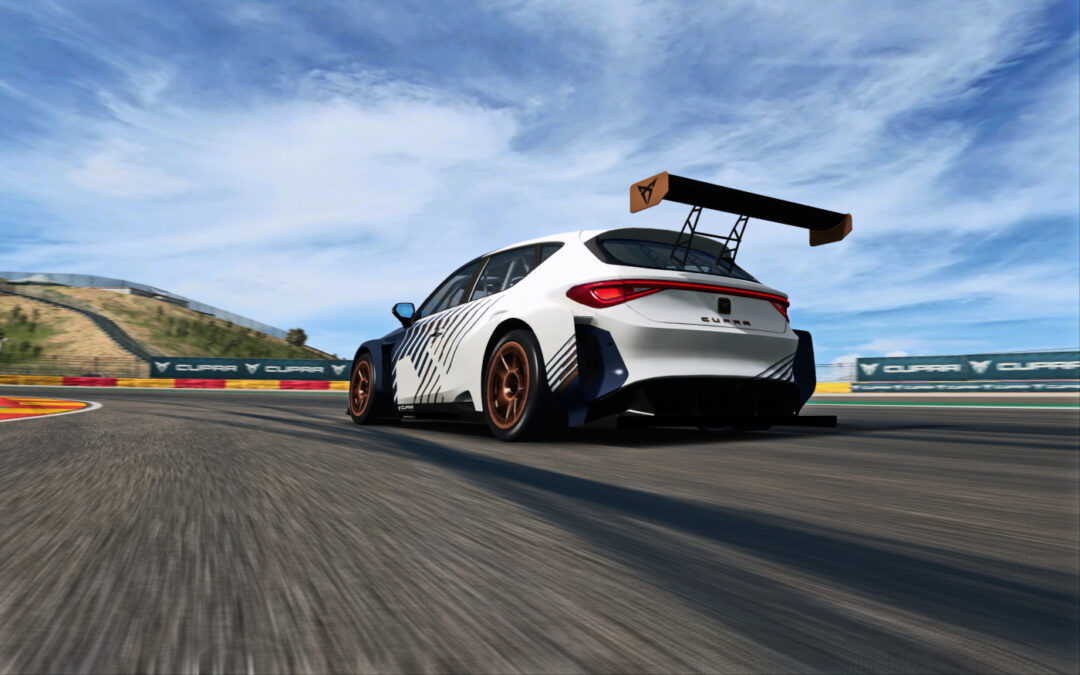 There are also some differences under the skin, as despite the appearance to the Cupra TCR, the Leon E-Racer is a pure prototype with four electric motors around the rear differential, meaning a low centre of gravity.
A different powertrain and layout also means large venturi tunnels on the flat floor, able to generate three times as much downforce as the 2020 Cupra TCR, roughly equivalent to a GT3 car, combined with much wider rubber.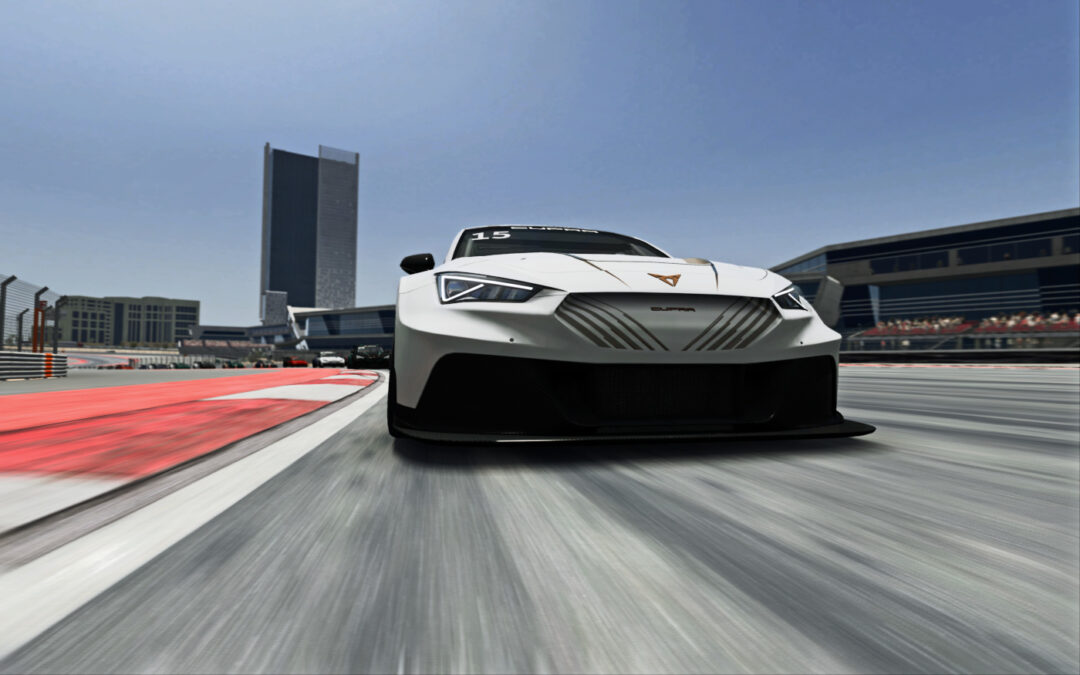 You also get two different driving modes. RaceRoom lets you choose from D-mode, which doesn't recharge power and disconnects the motors when you lift the accelerator pedal. And S-mode, which uses regenerative braking to recharge the electric motors with 15% efficiency. So when you lift the accelerator, there's 'engine braking', and pressing the brake pedal sends up to 15% of the power at the current revs back to the batteries.
So, your strategy becomes more important over the course of a race, especially when you can keymap different refen modes which will affect both power management and the balance of the car (as regen only occurs at the rear axle). And Sector 3 will also be adding engine map modes at a later date, so you'll get even more options during a race to change your power and energy consumption.
Instant torque, 670bhp and the involvement of constantly managing regeneration and power modes sounds like a pretty involving sim racing experience. The Cupra Leon E-Racer is available now as paid DLC from the RaceRoom store for £3.63, along with 25 different choices of paintscheme.
But there's more, as Sector 3 also put out a small RaceRoom update on the same day.
RaceRoom update 0.9.1.9 Changelist:
Update details:
Download size = 85 MB
Client version = 0.9.1.9
Client BuildID = 5658949
Changelist:
Aquila CR1 Sports GT – Updated physics – Added rev lights on the steering wheel
Further preparations for an esport series
It follows physics updates for the Formula RaceRoom Junior, Hillclimb Icons and Porsche Cayman 981 GT4 Clubsport in the previous update at the start of October, 2020.
You can download Raceroom Racing Experience on the PC for free via Steam. Some additional content is available via Steam, but everything can be purchased via the official game store.
You can keep up with all the latest RaceRoom news, updates and eSports articles, here. And check everything available for free and via paid DLC with our RaceRoom car list, and RaceRoom track list.