Last updated on October 29th, 2020 at 01:45 pm
With titles going back to 2015, Milestone will be releasing the annual update to their official motocross game on December 10th, 2020, and we've now seen the first MXGP 2020 gameplay video released.
It's still marked down as a work in progress, but there's not long before MXGP 2020 is released for the PC, Xbox One, PS4 and PlayStation 5. So it's good to get a look at what you can enjoy when it comes to dirt bike racing.
The video looks to be taking place at Matterley Basin in the UK, with the legendary Antonio Cairoli (nine-time world champion) as the rider being used.
Speaking from experience, motocross is one of the hardest motorsports to become anywhere near competent with if you didn't start out racing as a child. So I've always been a big fan of any good virtual version.
The MXGP series from Milestone first appeared back in November 2014, and this will be the sixth annual update as the official title of the FIM motocross series. So you'll get all of the 68 riders who compete in MXGP and MX2, along with the 19 circuits used for the season.
Once again, you can choose to create your own team, and also employ the Track Editor to design your perfect track. But there's also a new Playground area which allows you to create Waypoints to race through. And you can upload your routes to share with other MXGP 2020 players to challenge their point-to-point abilities in an area inspired by the Norwegian fjords.
After release, Milestone plan to add co-op free roam, and multiplayer Waypoint racing, along with a Race Director mode for streaming and videos, which will be useful for all hopeful future Twitch and Youtube stars.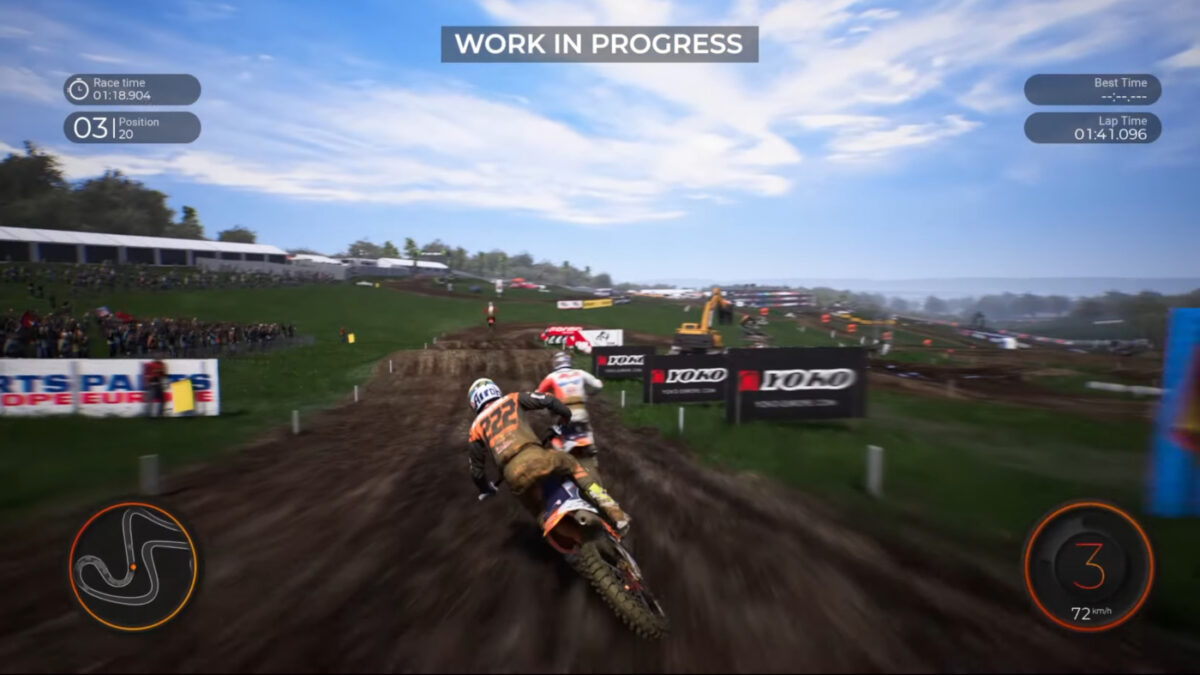 Announced back in September, MXGP 2020 will have dedicated servers to reduce the lag in online multiplayer. And apparently there will be more than 10,000 items to customise riders and upgrade bikes. All of them are officially licensed from over 110 motocross brands, so you'll be able to spend endless hours deciding which gloves and jersey to wear.
All of which sounds promising. And you'll be able to keep up with the latest MXGP 2020 news and updates, right here.
You can add MXGP 2020 to your Steam wishlist for the PC, or pre-order it at Game or Amazon.