It's an unusually small update from Kunos Simulazioni, highlighting how polished their racing sim has become. But Assetto Corsa Competizione Hotfix v1.5.9 does fix a niggling random weather option bug.
And it's a good time to try ACC as the sim racer is currently discounted in a Steam sale by 60%, down to £13.99, along with 35% off the GT4 Pack and Intercontinental GT Pack DLC. The 505 Games sale runs until November 2nd, 2020, and also includes Assetto Corsa for £3.09 (80% off), and Assetto Corsa Ultimate Edition for £6.05 (90% off).
Aside from that, and a particular crash event in the 2018 championship if you select a specific team, there's not much else to report.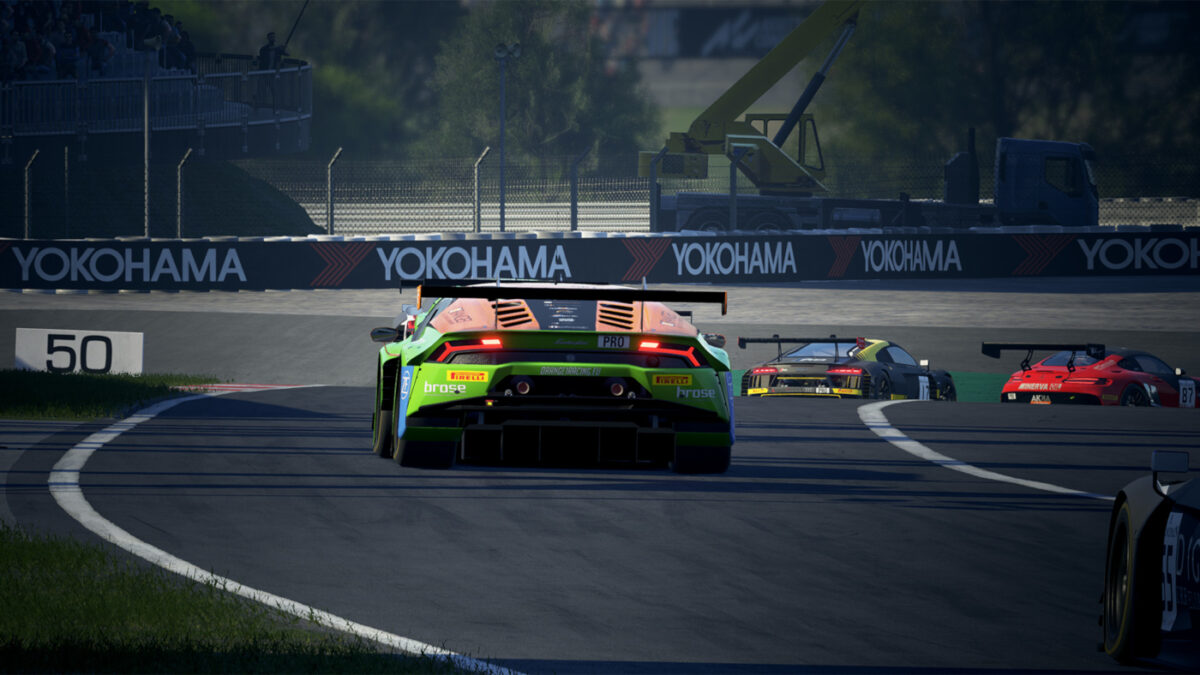 Assetto Corsa Competizione Hotfix V1.5.9 Changelog:
Special Event page updated to follow corresponding backend updates.
Various icon and logo updates.
Fixed random weather option in single-player weather settings.
Fixed a crash in the official 2018 championship when selecting the REX entry.
If you want to keep up with all the latest Assetto Corsa Competizione news and updates for PC and console editions, it's all right here. Along with every piece of content available in our Assetto Corsa Competizione Car List, and Assetto Corsa Competizione Track List.
Assetto Corsa Competizione is available as a digital download for the PC via Steam, the Xbox One via the Microsoft Store and the PS4 via the PlayStation Store. Or as a physical edition from Game or Amazon.