The final race of the regular iRacing BMW SIM 120 Cup Season 2 took place at the Autodromo Jose Carlos Pace to complete the field for the series Grand Finale on December 5th, 2020.
More than 2,000 drivers have competed in the six race season, which included Daytona, Sebring, the Nurburgring, Spa-Francorchamps, Road Atlanta and Interlagos, with each race offering $2,400 for the winning team, $1,200 for second, and $600 for third. Now the sim racers will compete individually at the BMW SIM Live finale, with a top prize of $12,000.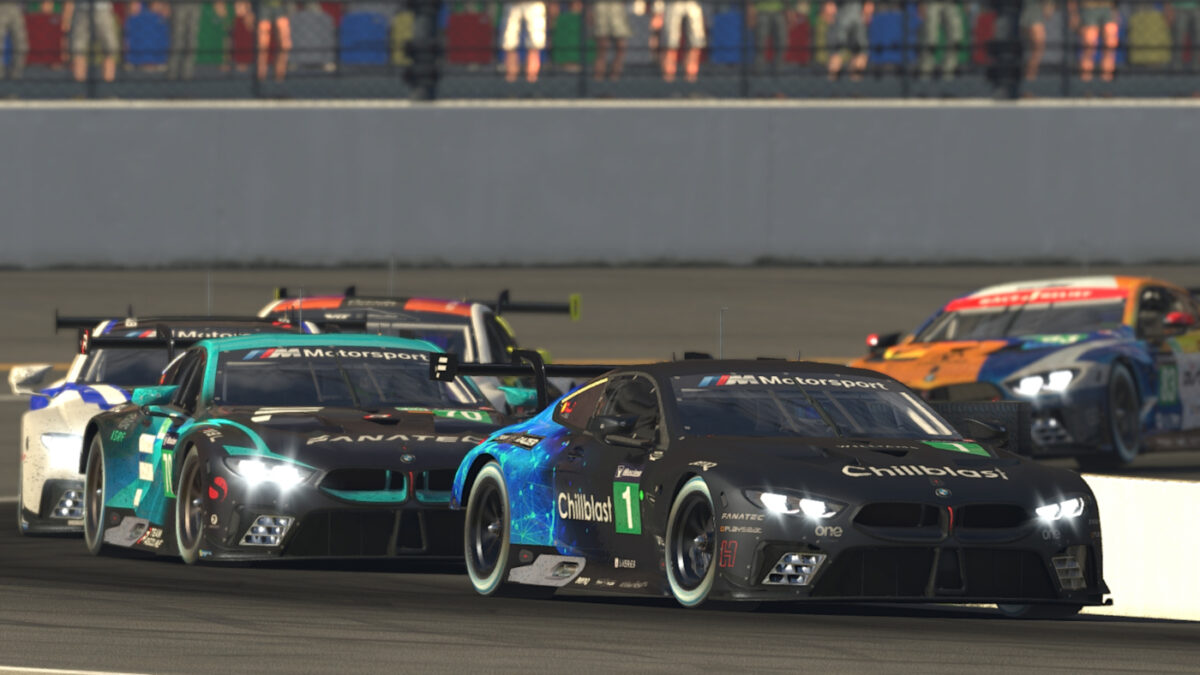 The sixth round saw qualification for Red Bull Racing drivers Sebastian Job and Graham Carroll, who led from pole to the flag in their BMW M8 GTE over the two hour race distance.
"That was my first go in the BMW SIM 120 Cup – and we won at the first attempt," said Carroll after the race. "It all worked superbly and the practice paid off. We now want to take this momentum into the BMW event in December and on into next year."
They'll be up against Maximilian Benecke and Maximilian Wenig from Team Redline who won at Daytona, Mitchell deJong and Josh Rogers who took victory for Coanda Simsport at Sebring, Laurin Heinrich and Alexander Voß from BS+ Competition at the Nurburgring, Williams Esports Agustin Canapino and Sami-Matti Trogen as the winners from Spa, and KOVA's Tuomas Tahtela and Valtteri Alander after their success at Road Atlanta.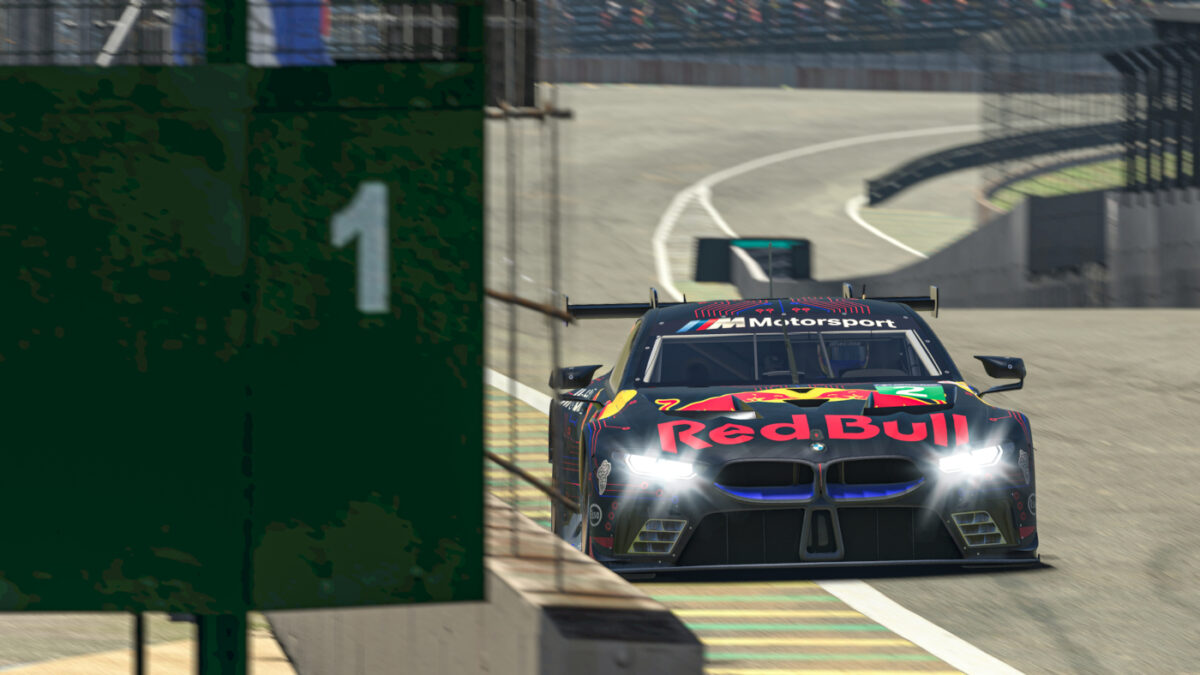 BMW SIM 120 Cup Season 2 Grand Finalists:
Maximilian Benecke (Team Redline)
Maximilian Wenig (Team Redline)
Mitchell deJong (Coanda Simsport)
Josh Rogers (Coanda Simsport)
Laurin Heinrich (BS+ Competition)
Alexander Voß (BS+ Competition)
Agustin Canapino (Williams Esports)
Sami-Matti Trogen (Williams Esports)
Tuomas Tahtela (KOVA)
Valterri Alander (KOVA)
Sebastian Job (Red Bull Racing Esports)
Graham Carroll (Red Bull Racing Esports)
The BMW SIM 120 Cup uses the iRacing virtual motorsport service, with all drivers competing in the BMW M8 GTE. The grand finale has a total prize fund of $27,600 up for grabs as the top racers face off against each other.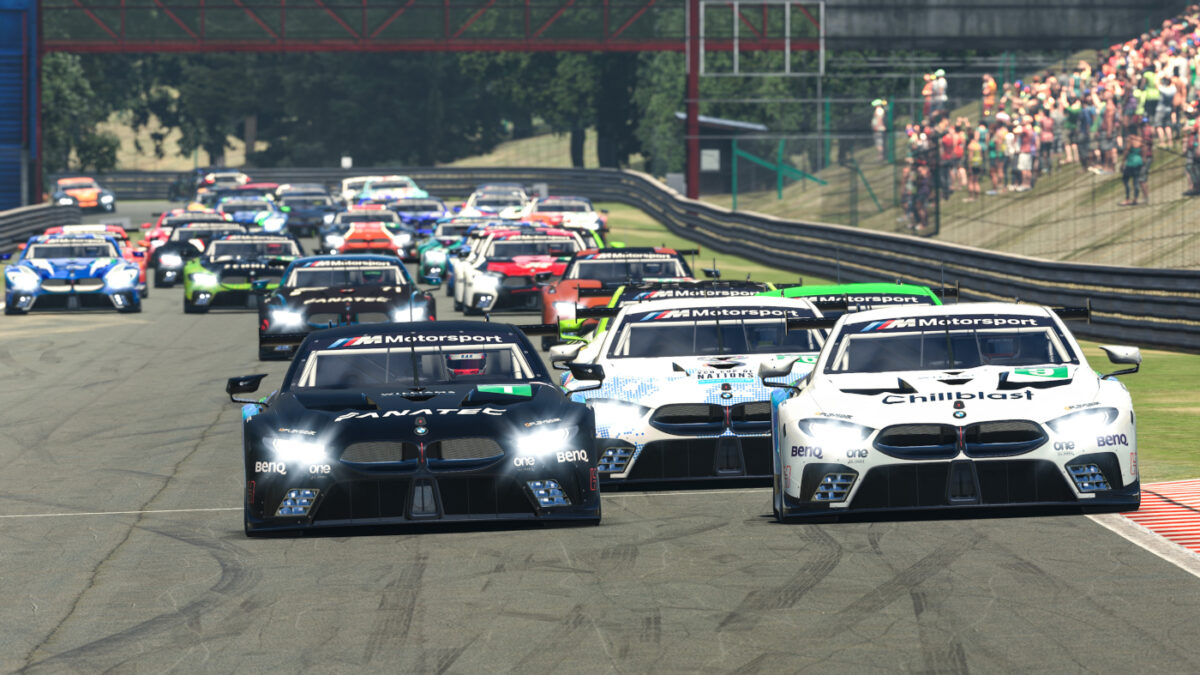 Keep up with all the latest iRacing news, updates and eSports here. Or see everything available in the sim racing service with our iRacing car list and iRacing track list. You can sign up to the iRacing sim racing service for the PC, here.