If you want some high end sim racing pedals and don't need a clutch, then you'll be pleased to see the Simtag Hydraulic 2 Pedal Racer Edition launched now for pre-orders
Simtag are based in Belgium and offer their own range of hydraulic pedals and handbrakes for racing rigs. For those who want a clutch, there's already a 3 Pedal set available for €2,539.79. But you can save a bit by opting for just accelerator and brake for €1,585.80.
Obviously the price point will mean the Simtag pedal sets aren't for everyone. But if you do have the money to invest, there's a pretty impressive list of specifications which use real motorsport hardware for a realistic and high quality product.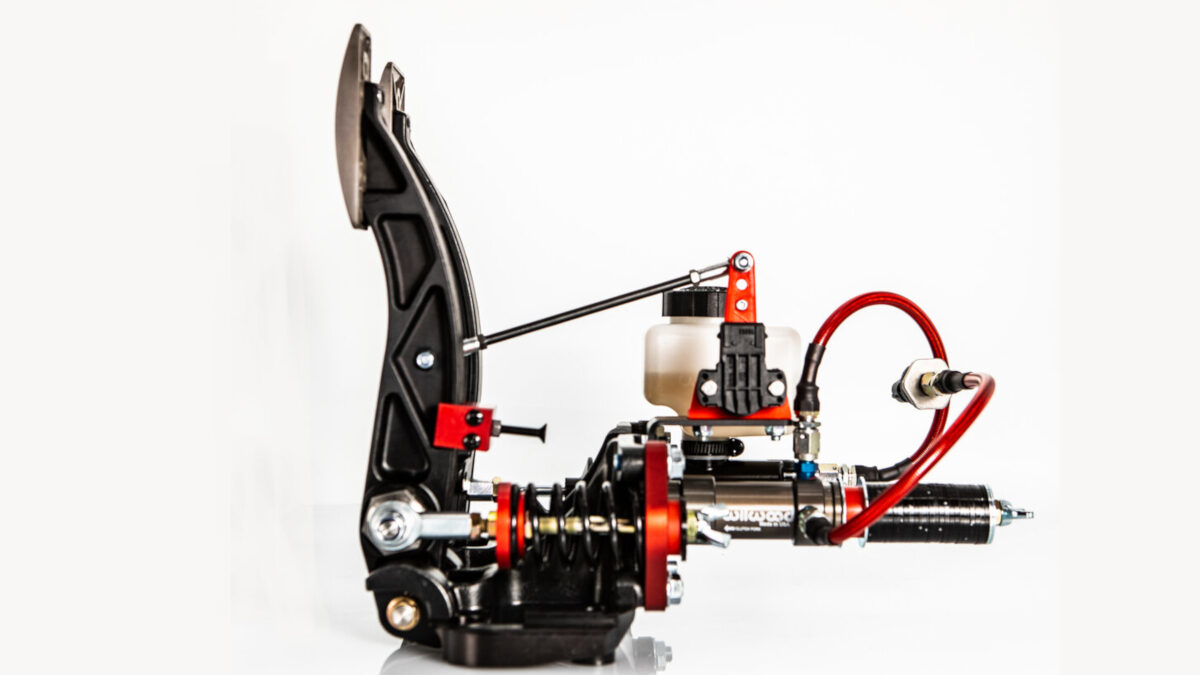 So you get a Tilton 600 forged aluminium 2 pedal floor mount assembly, which has been modified by Simtag, Bosch throttle position and pressure sensors, and Cosworth dust and moisture proof connectors.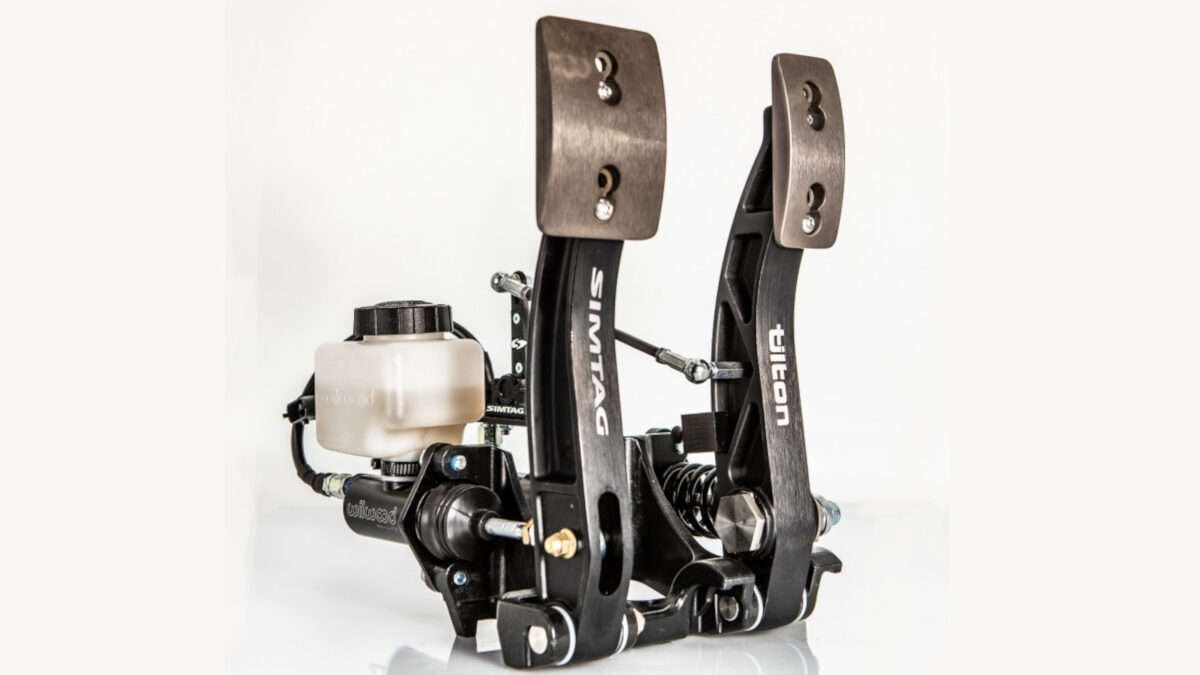 The Simtag Hydraulic 2 Pedal Racer Edition can handle up to 120kg of maximum pressure, with adjustable resistance, pressure and pedal pads, with individually adjustable pedal angles, and they've been fully optimised for strength and weight using Finite Element Analysis.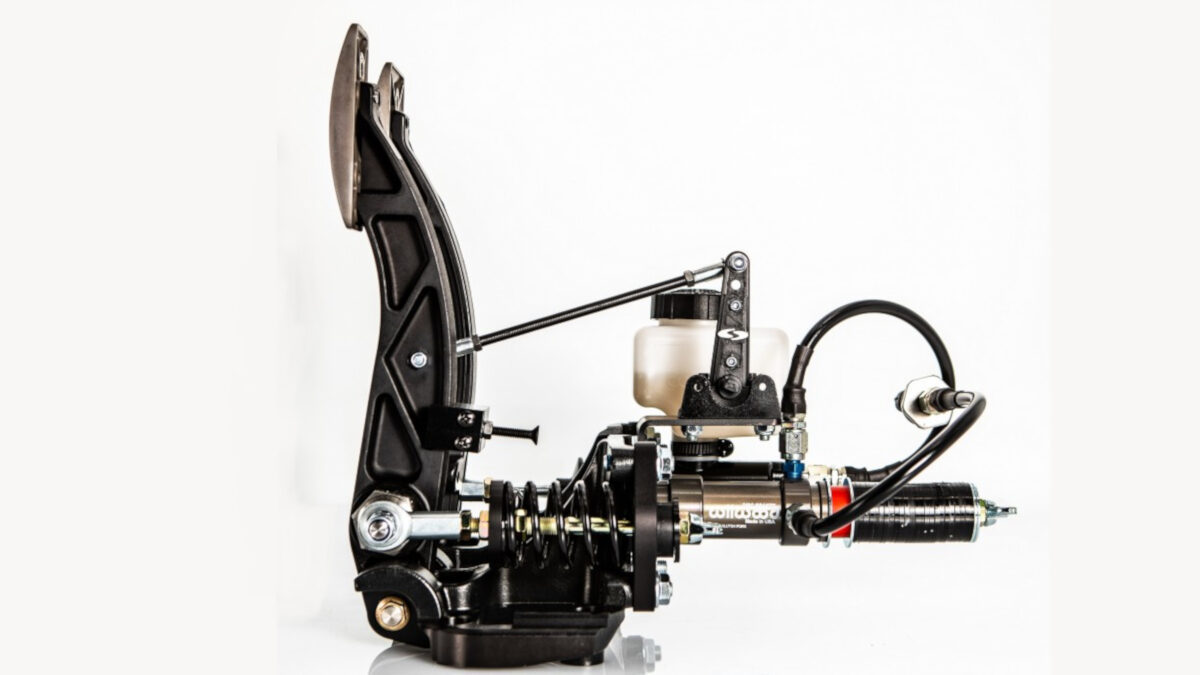 You also get PFTE coated aluminium clevises for increased durability and reduced friction, and oil-impregnated bronze bushing at the pedal pivots. If you're not up on your pedal construction, a clevis is a u-shaped fastener, and bronze sleeve bushings are stronger and harder than brass alternatives, which all means everything should last longer and work better. Which you might expect, given the price, but it's nice to see even the smallest details getting attention.
The Simtag Hydraulic 2 Pedal Racer Edition connects directtly to the Simucube 2 direct drive system or offers Plug & Play through a USB connection, and is compatible with all the main sim racing games. And you do get the choice of six colours for the cabling if you want it to stand out, or match your sim racing rig colours.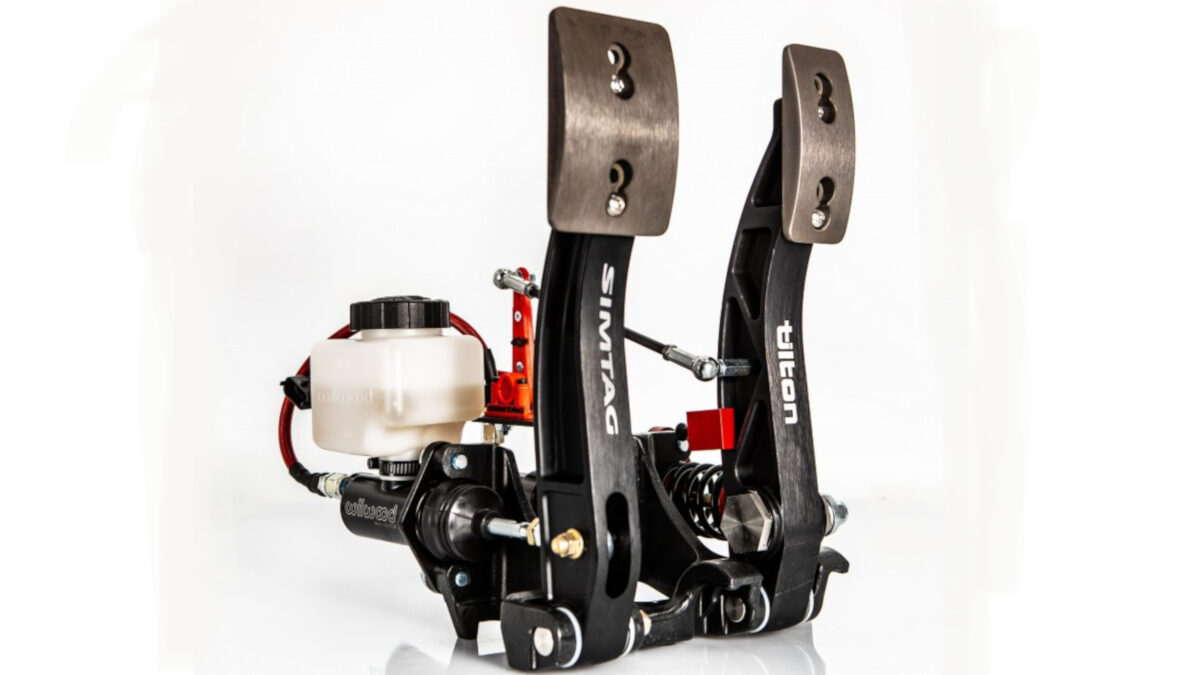 More expensive high-end sim racing equipment tends to split opinions, but if you have the money to spend and only want an accelerator and brake pedal for your rig, then the Simtag Hydraulic 2 Pedal Racer Edition is available direct from the company, here.
And whether you're just starting out in virtual motorsport, or you're a professional sim racing driver, then you can keep up with the latest Sim Racing Hardware products, here, along with our coverage of the best sim racing wheels and pedals, and sim racing rigs. And for those looking to get into racing, check out our guide to the best wheels and pedal sets for beginners.