Last updated on November 25th, 2020 at 01:09 pm
Last week was a busy time for Kunos Simulazion with the release of the 2020 GT World Challenge Pack DLC, and a big game update. But the sim racing developers managed to round it off with Assetto Corsa Competizione Hotfix v1.6.1 also released.
As you'd expect for a hotfix following a bit release, the list of changes is relatively small, with the main updates including Imola being added to the multiplayer track preference list to allow you to race it more often, a potential fix to Logitech TrueForce implementation for the G923 wheel, and various optimisation for textures in the game.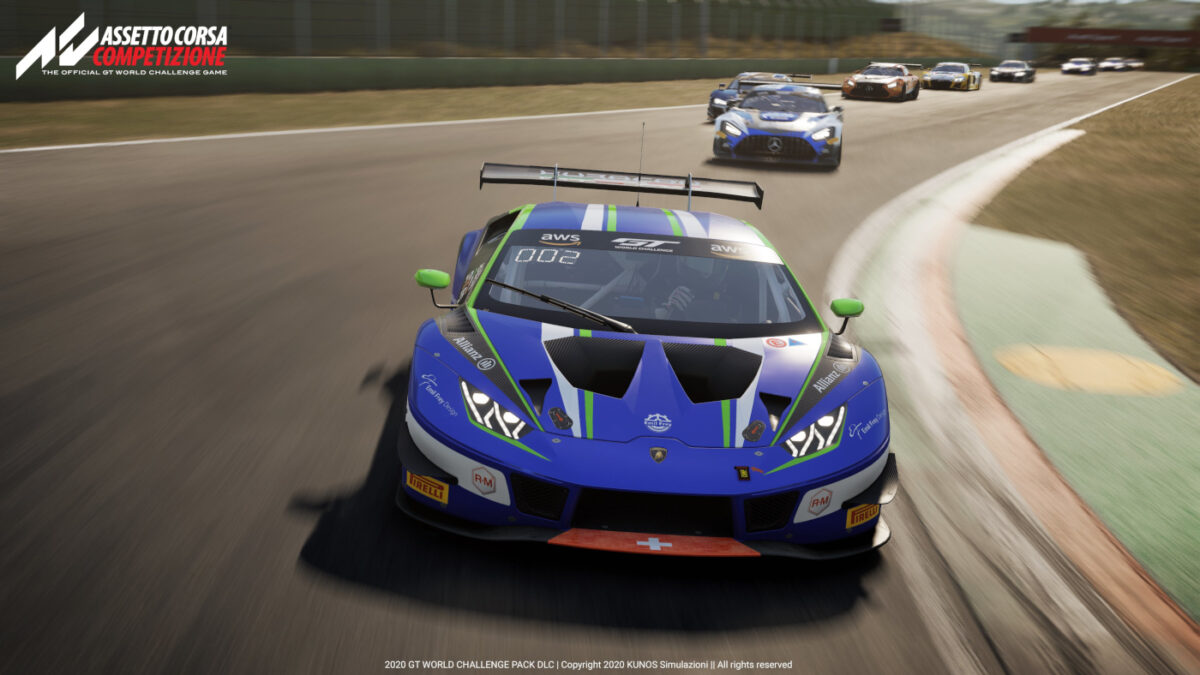 Assetto Corsa Competizione Hotfix v1.6.1 Changelog:
GRAPHICS:
– Various texture optimizations.
UI:
– Fixed MFD not updating when HUD hidden.
– Added Imola in MP track preference list.
– Hide pitlane cars filter in the realtime widget now defaults to disabled.
Legacy option added in the hud.json (realtimeStandingPitFilter).
CONTROLS:
– EnableManufacturerExtras is now a setting exposed in the UI controls page.
– Potential fix to the Logitech TrueForce implementation.
– Fixed controller bindings for Save Replay, Add Replay Highlights, Save Highlights
The update has been released for the PC version of the game, and should be available the next time you open the Steam client. If not, you might need to refresh it.
If you want to keep up with all the latest Assetto Corsa Competizione news and updates for PC and console editions, it's all right here. Along with every piece of content available in our Assetto Corsa Competizione Car List, and Assetto Corsa Competizione Track List.
Assetto Corsa Competizione is available as a digital download for the PC via Steam, the Xbox One via the Microsoft Store and the PS4 via the PlayStation Store. Or as a physical edition from Game or Amazon. There's no exact date yet for the 2020 GT World Challenge DLC to arrive on the Xbox One and PS4 versions.