Last updated on July 30th, 2021 at 04:44 pm
The quickest way to sum up the forthcoming PC game from Estonian studio Cydonian Games is probably F-Zero with Wipeout weapons. And as we're fans of retro escapism from more serios sim racing, it looks pretty interesting. Especially in the new Voidspeed Outlaw trailer released by Cydonian.
Apparently Cydonian aims to build an original science fiction universe through retro gaming. So Voidspeed Outlaw follows their top down 2D space combat game Voidship The Long Journey. And involves you competing in the Voidspeed Racing League.
So you'll need to start off with a junk ship to enter the illegal races run by the Martian underground, and then work your way through the storyline. Which will involve circuits on Mars, Titan, Europa and more with various speed models to choose from, upgrade and tune.
The graphics are low def pseudo-3D rendering drawn using 2D pixel art. So it certainly resembles the 1990 Nintendo racer which was one of the most famous titles to use the Mode 7 graphics mode (along with Super Mario Kart, Exhaust Heat and Street Racer).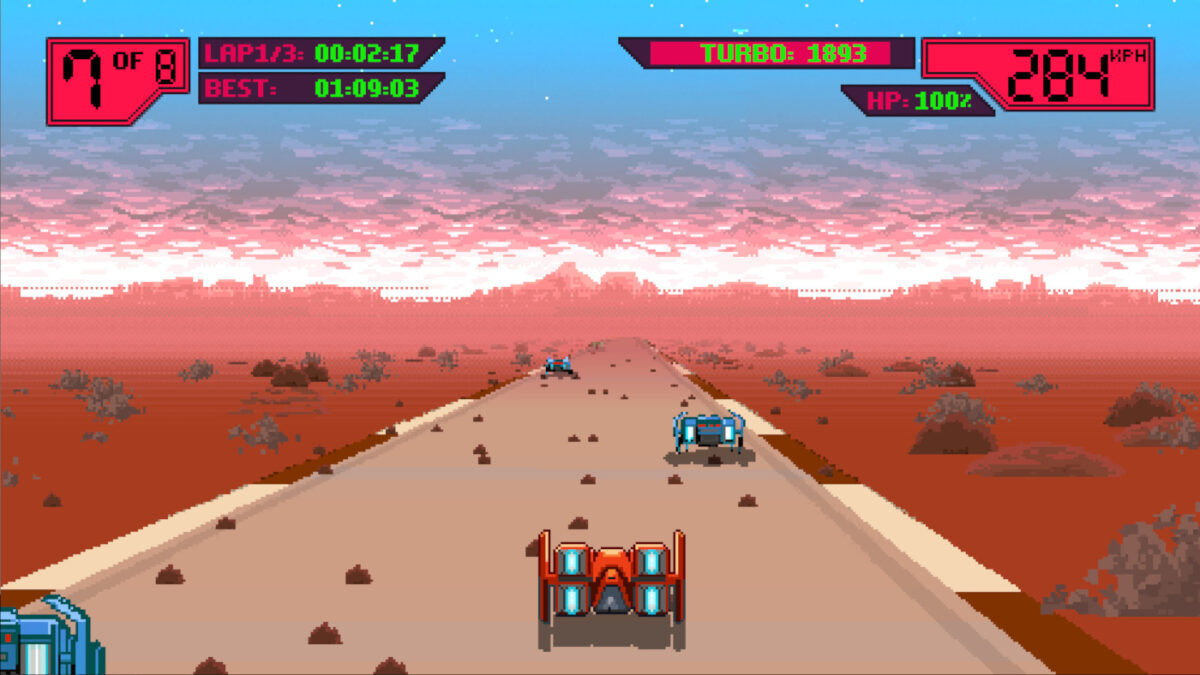 Similar to Hotshot Racing from 2020, the aim appears to be combining the retro look with modern features, although there's no mention of any online multiplayer yet. But with the new Voidspeed trailer released, if it's got your interest, then the game is planned for release in 2021, and you can add it to your Steam Wishlist now.
We'll be keeping an eye on the game, and you'll be able to keep up with the latest Voidspeed Outlaw news and updates, here.