Electric cars are a growing part of sim racing just as in the real world of motorsport. And both cases are evolving in parallel. One example is the rFactor 2 RCCO eX ZERo 2021 Update 1.33 released by Studio 397 for the concept car developed with former DTM champion Mike Rockenfeller.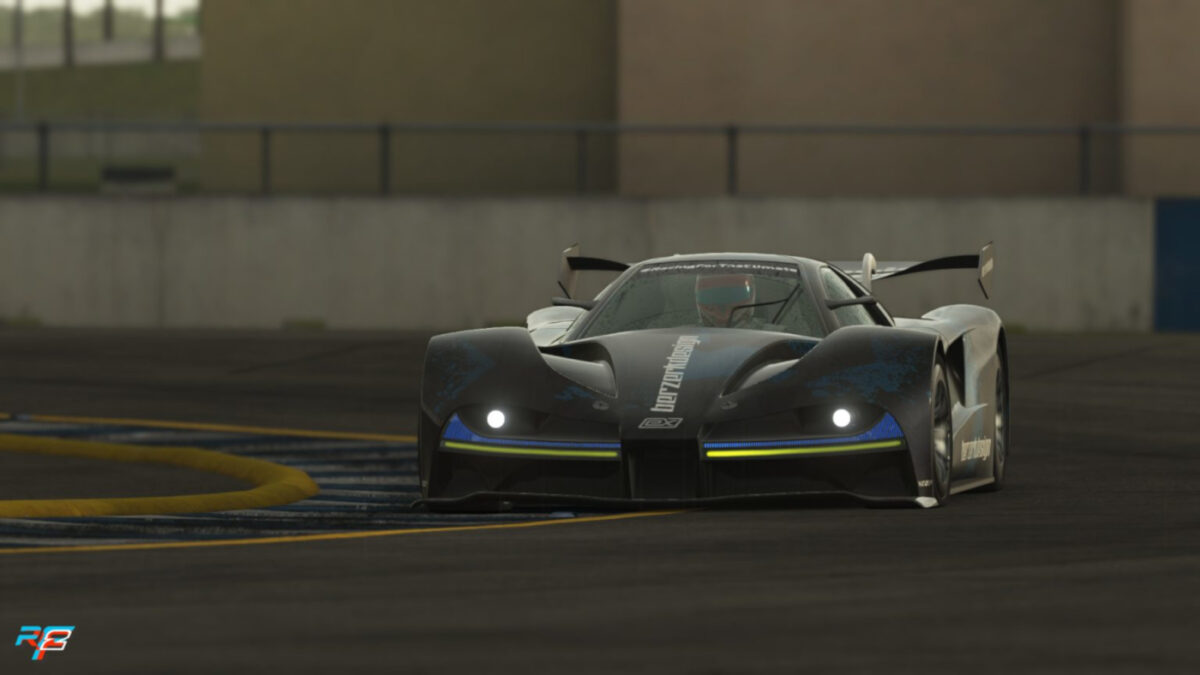 One of the big changes is that the car will now have energy regeneration under braking, which will mean adjusting how you drive and manage your power levels throughout races.
It also gets more slipstream effect and producdes less dirty air, which should encourage more overtaking in series such as the upcoming RCCO World eX Championship, which starts on March 11th, 2021.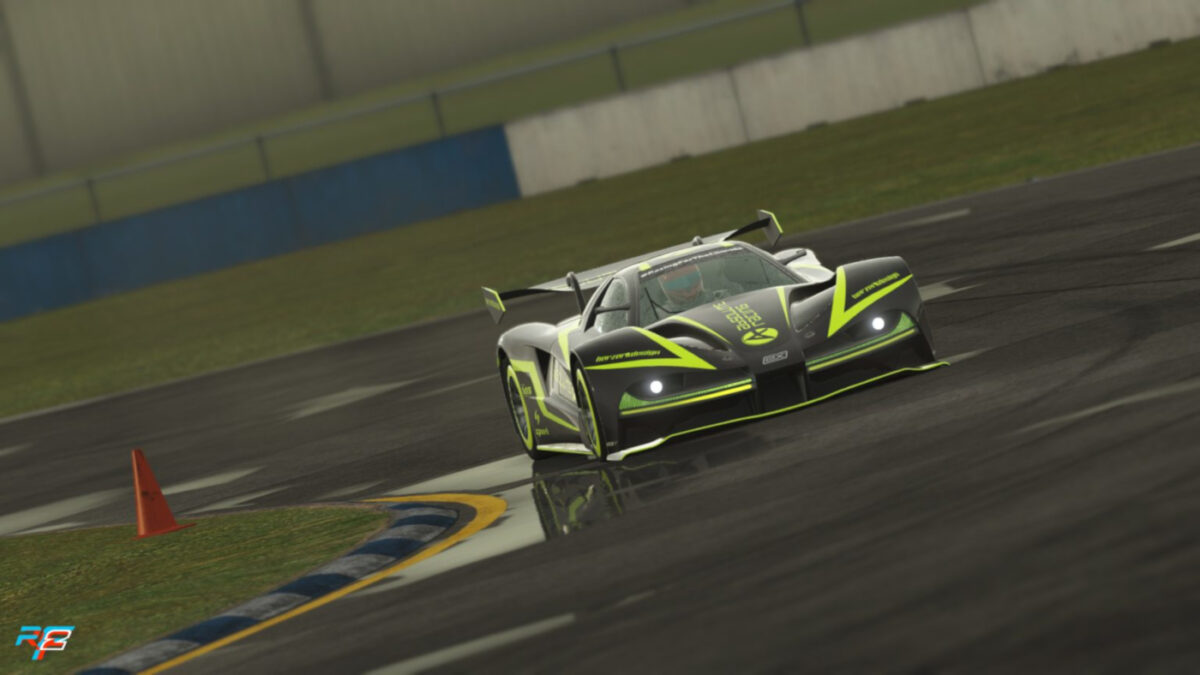 rFactor 2 RCCO eX ZERO 2021 Update 1.33 Changelog:
Added regen on braking
All new wiper and animation
eX Logo now lit / front and rear
Front LED lights colour configurable in the vehicle file
Default skins now have LED colours to match livery
Added regen sound interior and exterior
Added more slipstream
Even less dirty air
Tire change 6 secs (should now be fixed)
Attempted fix for less vibration in the steering
Dash rev lights and graph now match 15,000 RPM
Added new default setup based on test session
Fix to reduce high revving in neutral and then shifting into 1st gear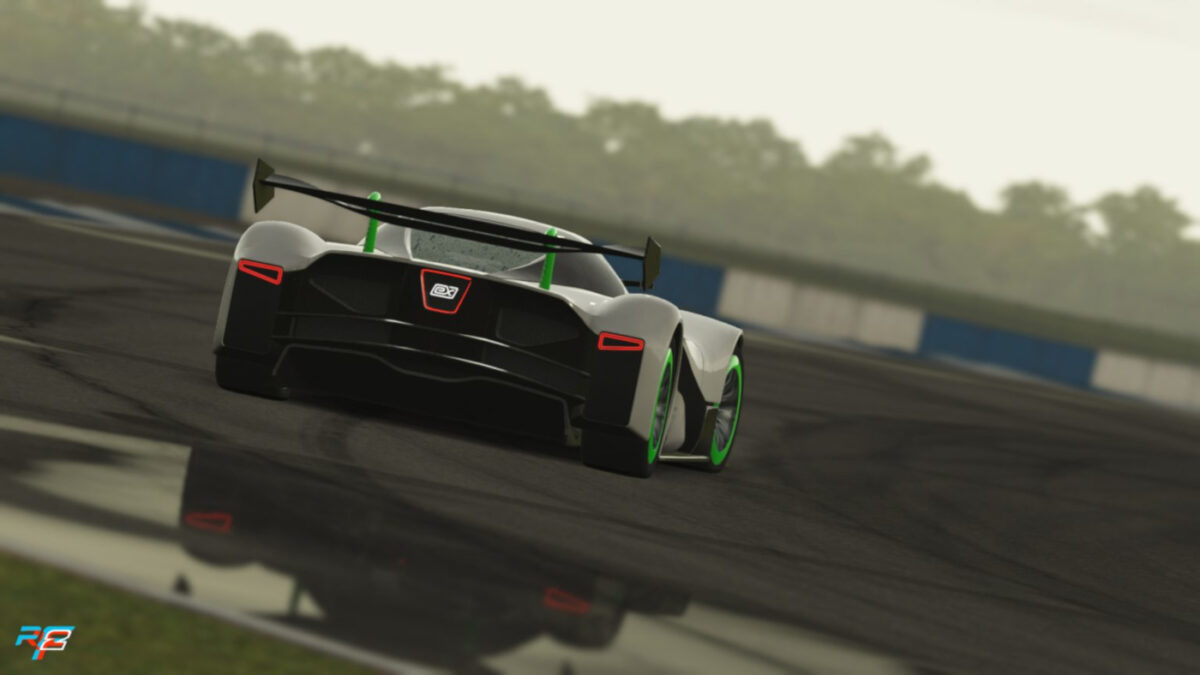 The RCCO eX World Championship launches in 2021 with 10 rounds and confirmed teams including Absolute Racing, Borosud Plus, R8G, and Williams Esports.
The 2021 RCCO eX World Championship Season 1 Schedule:
March 11, 2021: eX Prix of Great Britain : Silverstone
April 1, 2021: eX Prix of the United States : Sebring
April 29, 2021: eX Prix of Malaysia: Sepang
May 27, 201: eX Prix of the Netherlands: Maastricht
June 24, 2021: eX prix of Brazil: Interlagos
July 29, 2021: eX Prix of Portugal: Estoril
August 26, 2021: eX Prix of Belgium: Spa-Francorchamps
September 30, 2021: ex Prix: TBC
October 29, 2021: eX Prix of Monaco: Monte Carlo
November 25, 2021: AvD eX Prix of Germany: Nurburgring
You can keep up with all the latest rFactor 2 updates and news, here. Or check out the full rFactor 2 car list, and the rFactor 2 track list. Along with downloading the demo version for free via Steam, or buying rFactor 2 for the PC. The RCCO eX ZERO 2021 costs £4.32.