Last updated on August 22nd, 2021 at 03:28 pm
PC racers can now enjoy some top-down isometric racing with Circuit Superstars released on Steam Early Access. And a console version is still on the way for the Xbox One, PlayStation 4 and Nintendo Switch.
Circuit Superstars has been in development for more than five years, originally named Apex Racing League, and changing name back in 2019. Published by Square Enix, it's the creation of the six-person team at Original Fire Games, three of whom are brothers and sister Alberto, Carlos and Carolina Mastretta.
Top-down racing games have been around since the early days of home computers, but they've returned with more better graphics, more nuanced handling and modern features including online multiplayer, leaderboards and audio. Like Art of Rally from Funselektor Labs, which came out last year, Original Fire Games highlight the "tactile" handling model which lets you feel the tyres bite into the tarmac.
And the realism extends to the optional tyre degradation, fuel consumption and engine wear which means you'll need to choose when to conserve your car and head into the pits to try and get the undercut. Or whether you'll get more advantage by running a longer stint. Plus the animated pit stops look fun as your crew rush to change tyres…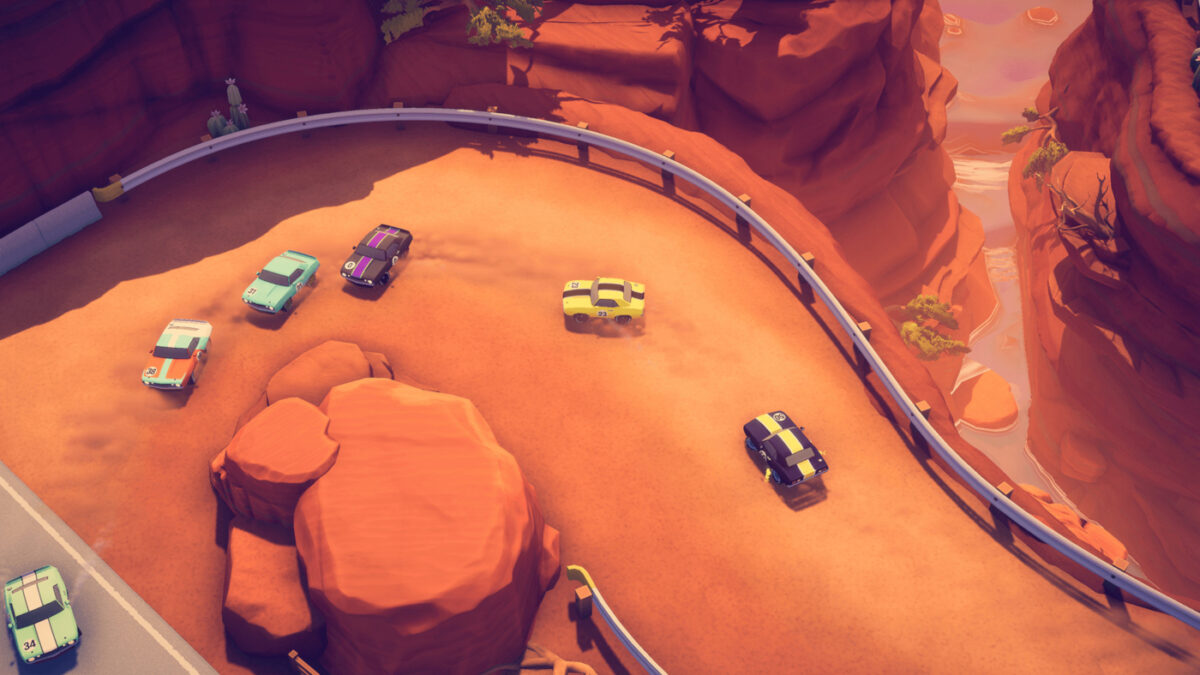 As a Steam Early Access release, Circuit Superstars currently includes 8 vehicles to choose from, and disciplines in the game include Rallycross, SuperTrucks, GT racing, EuroTrucks and single seat open wheel cars. There are seven tracks to race on, with alternate routes already available, and reverse races coming in the future. And there's customisation including liveries, helmets, and victory celebrations.
A full release and console versions are currently scheduled for 6-12 months from now, with more cars, tracks and unlocks, plus a more robust single player experience and cross-platform support. In the meantime, along with online multiplayer for up to 12 cars, you can also enjoy 4-player local split screen multiplayer. Or take on the weekly time trials, six single player tournaments or your own custom challenges in free play mode.
With Circuit Superstars released on Steam Early Access, you can buy the game now for £12.99. The price will increase in the future as more content and polish are added, and you'll be able to keep up with the latest Circuit Superstars news and updates, here.