Despite the ongoing disruption to all of our lives, there are some signs of normality returning with the 2021 ADAC SimRacing Expo dates announced alongside the news the event will once again return to the Nurtburging.
One of the biggest gatherings of the year for sim racing companies and enthusiasts, the ADAC SimRacing Expo was planned as an online only event in 2020, but that then had to be cancelled. Now the organisers have said it will take place at the 8,000 square metre exhibition space once again. And along with the exhibitions, sales and demonstrations, it will also once again host the SimRacing Trophy and Digital GT500 sim racing competitions, while the 1000km Nurburgring takes place on the neighbouring circuit.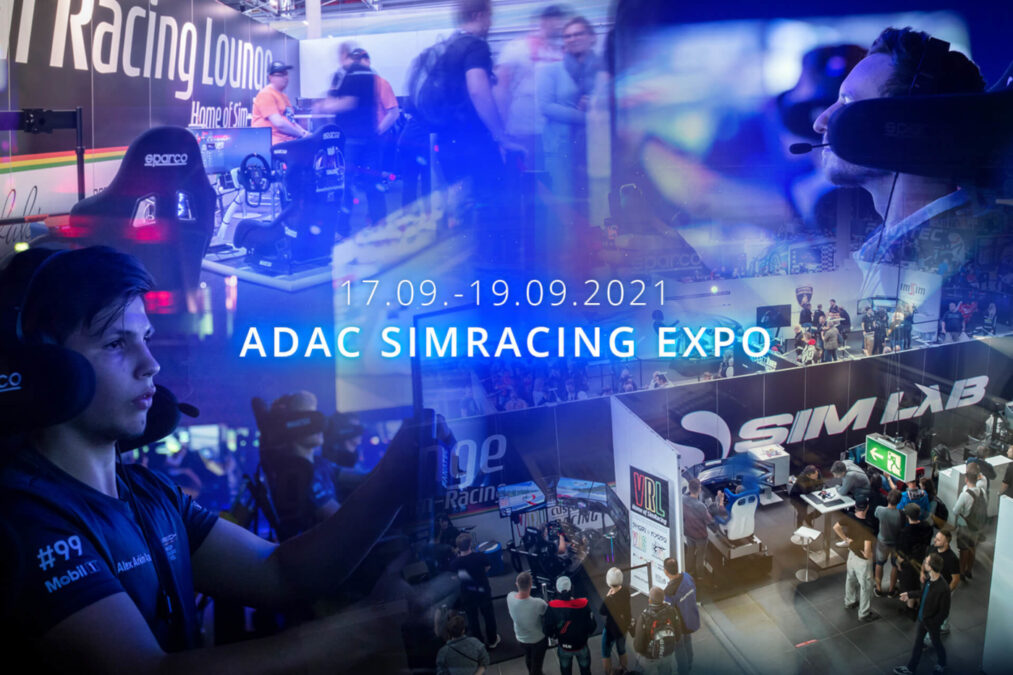 Tickets are already available, and obviously a lot of the action and news will be covered by various websites, including ourselves. But if you want to attend in person, the normal price for a day ticket is €9.27, or you can get cheaper deals by booking in advance at the moment.
I'm a sim racer, not an epidemiologist, so I'm not in a position to comment whether it's a good idea for live events to return. Especially as so much depends on what may happen over the next few months. Ultimately, we all have to make our own decisions on what we consider safe at any time.
But if you are into sim racing, and do feel safe attending live events in September, then the ADAC SimRacing Expo is pretty much the biggest and most interesting chance to meet fellow enthusiasts and check out new gear in person. And we'll be monitoring any updates on the event, including any news about attending in person, and the products, competitions and more from the expo itself.