If you fancy a solid carbon fibre frame for your sim racing wheel, then it might be worth checking out the new Derek Speare Designs DSD FX70 Formula Bluetooth Rim. The complete system uses Bluetooth 4 to let your buttons and switches operate without any cabling, via third party adaptors plugged into your PC.
But the wheel and Bluetooth module are all built in the U.S. We previously featured the DSD P310 Bluetooth module, which can work with any suitable rim, when it launched back in September 2020. And while that cost $385.75 (with a DSD centre cap), or $369.75 without, to enable Bluetooth with any compatible wheel, it's obviously easier and more ergnomic if everything is designed to fit together from the start.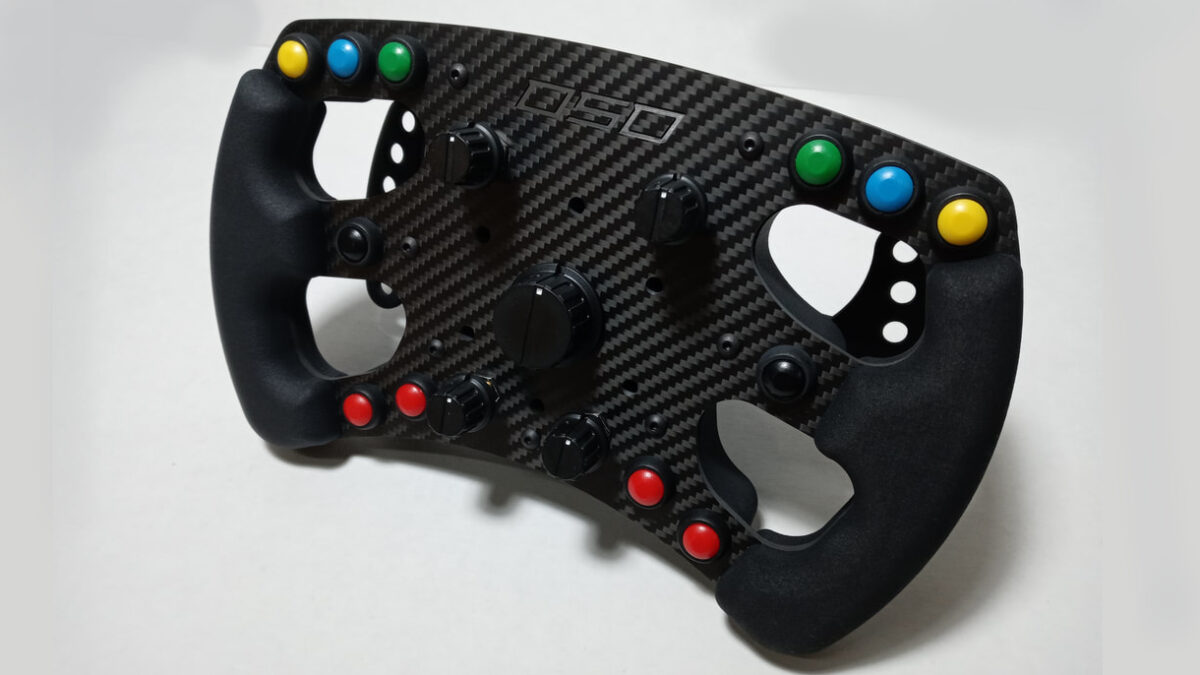 And the new DSD FX70 Formula Bluetooth Rim comes with 12 push buttons, four push button rotary encoders and one six position rotary switch to accomodate all of your adjustments while you're busy racing. It looks pretty good, with the simple logo allowing the carbon to shine.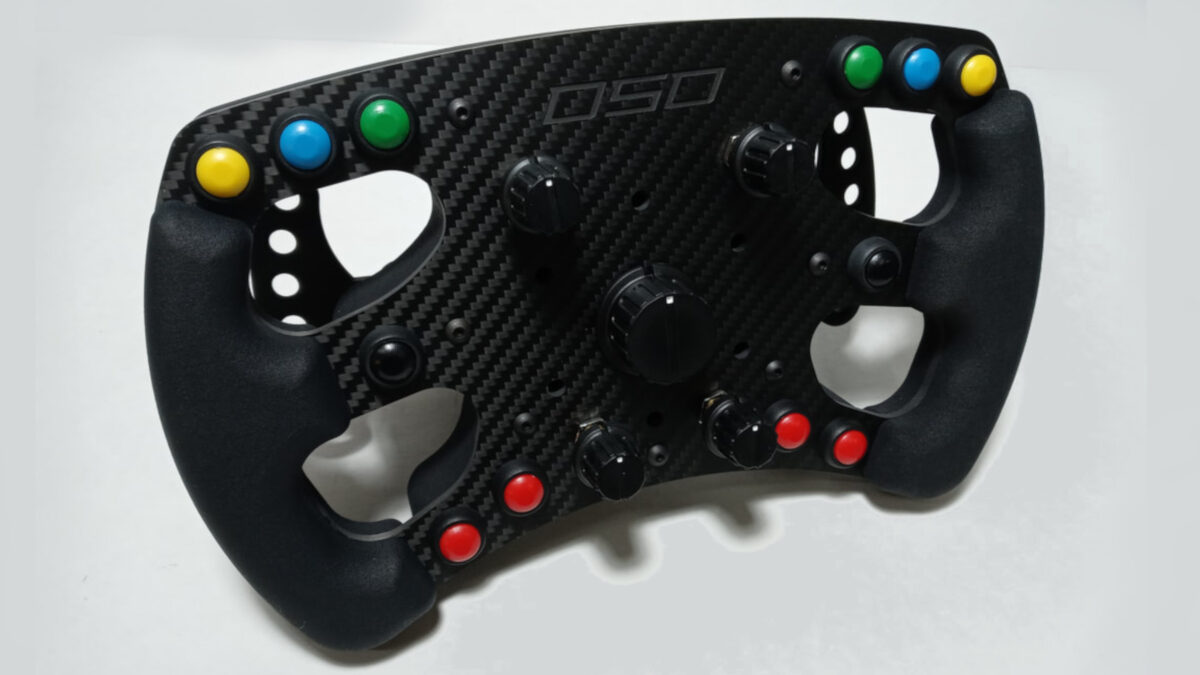 Gear changing is via two magnetic action paddle shifters, and you'll be holding SLS 3D printed grips on the approximately 270mm diameter rim. The power switch allows you to turn the rim on and off, with USB charging allowing for roughly around two days of use from a fully fueled battery. And it has a 70mm mounting pattern with 5mm screws, which should work with most popular sim racing wheel bases.
It's worth noting that Derek Speare Designs advise that it's mandatory for you to be running Windows 10, and you must have all the the latest updated Bluetooth hardware drivers for the most reliable experience.
The new Derek Speare Designs DSD FX70 Formula Bluetooth Rim costs $550 for U.S shipping, or $585 for international delivery, direct from the DSD website.
Looking for a button box or other additional sim racing hardware? Check out our coverage of sim racing button boxes and other equipment here, along with sim racing rigs, and wheels and pedals.