Fans of two-stroke off-road racing can celebrate the launch of the Monster Energy Supercross 4 2Stroke Bikes Pack 125. It also includes the 2020 Centurylink Field Seattle Supercross circuit, alongside five motorcycles.
The second DLC pack to add new content to the game from Italian developers Milestone, the bikes included are the smaller capacity versions of those from the previous 2Stroke Bikes Pack 250. So this time you get the Honda CR125R, Husqvarna TC125, KTM 125SX, Suzuki RM125 and Yamaha YZ125. And the peaky powerband of a two stroke can be even more challenging with less power available (typically around 40hp).
But at least smaller bikes are a bit easier to pick up after you've dropped them in the dirt. And a huge number of legendary off-road riders started on some of those bikes, with the Suzuki RM125 originally introduced in 1975, the Honda CR125 in 1973, and the Yamaha YZ125 in 1974.
Sadly, some of the manufacturers discontinued their two stroke bikes due to changing regulations and anti-pollution laws, but modern examples are still available from the likes of Husqvarna for freestyle riding and fun. And many classic examples are still ridden or collected today.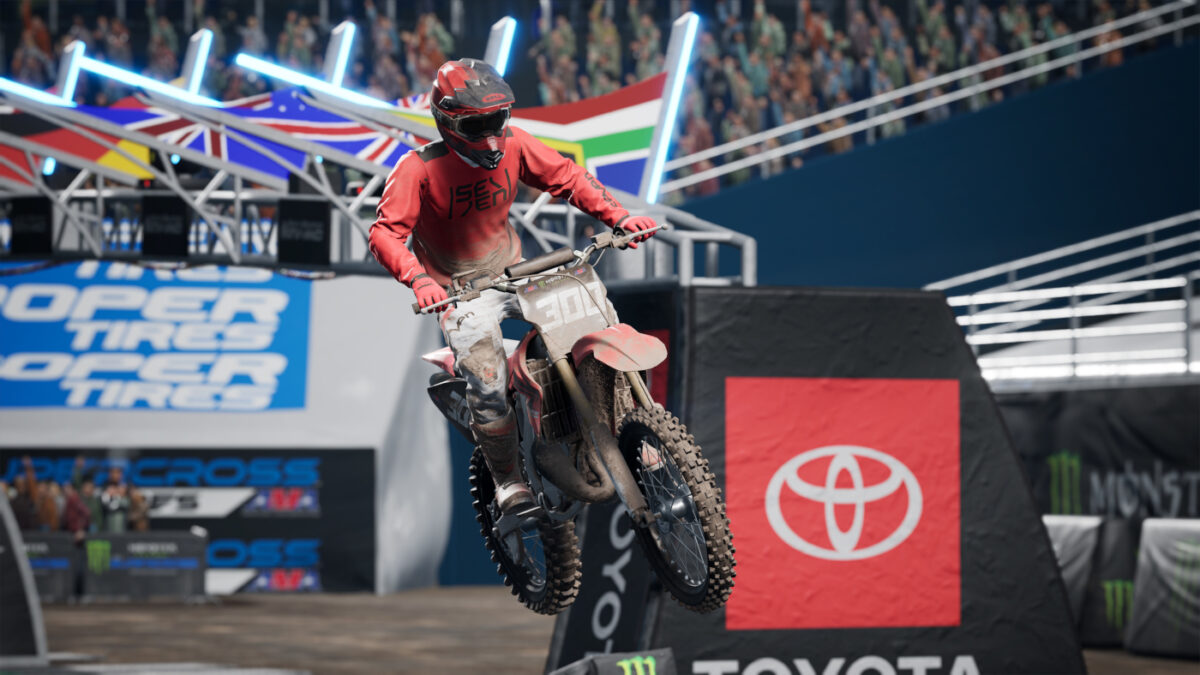 And you also get a new track. The last DLC added the official Indianapolis 2020 circuit, and this pack gives you Seattle. Sadly the race this year had to be cancelled due to the pandemic, so at least supercross fans in the Pacific North West can recreate what might have happened in a virtual version.
You can keep up with the latest Monster Energy Supercross 4 news, DLC, and updates, here. Buy the game as a digital download for the PC via Steam, the Xbox One and Xbox Series X|S via the Microsoft Store, or the PS4 and PS5 via the PlayStation store. Or pick up a physical edition from Game or Amazon.
The Monster Energy Supercross 4 2Stroke Bikes Pack 125 DLC is available for the PC, Xbox One, Xbox Series X|S, PS4 and PS5 for £7.99.