Big news for fans of Bugbear Entertainment's racing and wrecking game, with the Wreckfest PS5 edition arriving for free in May via PlayStation Plus. The remastered and updated version of the game will be available for active subscribers, one month before PS5 digital and retail versions and a PS4 upgrade option appear on June 1st, 2021.
Wreckfest was originally released on the PC in 2018, with the Finnish developers also acquired by THQ Nordic in that year. It's since arrived for the PS4 and Xbox One in 2019, and has received a lot of DLC content including additional cars (you can check out our full Wreckfest car list here), tracks, and updates. It's also a popular title for PC mod content creators, and remains popular with games looking for a mix of decent handling cars, wrecking, and the ability to race bumper cars, motorised sofas and portaloos alongside stock cars.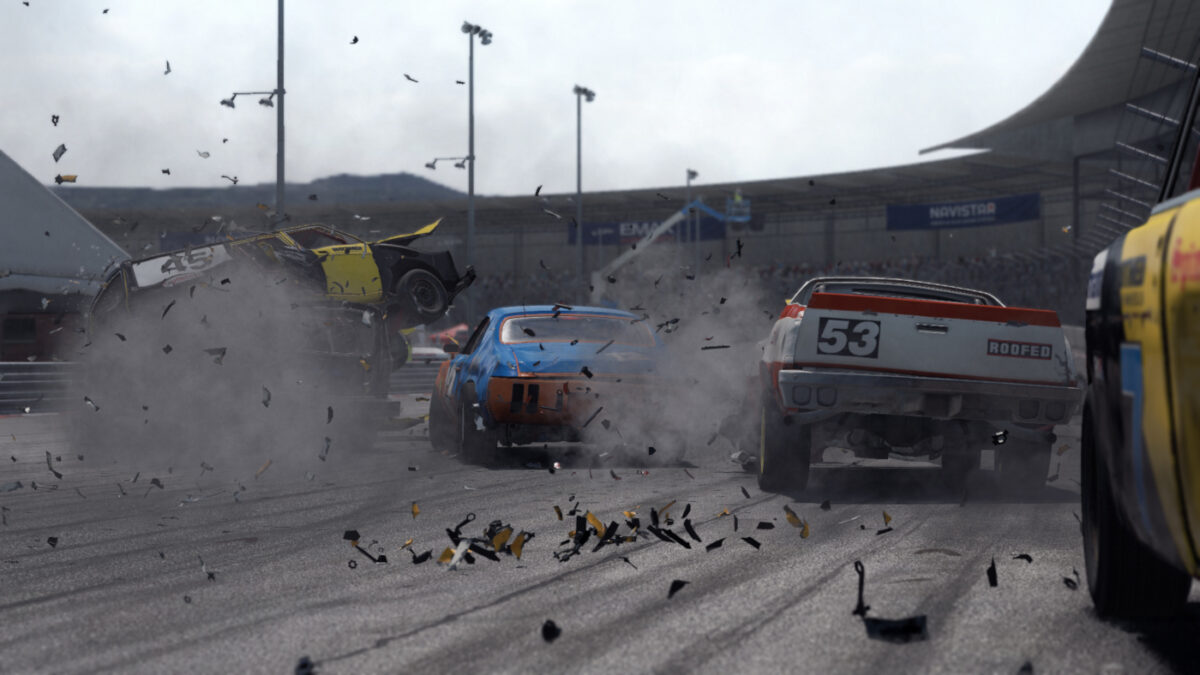 The PlayStation 5 revised and improved version will run in 60 frames per second with 4K resolution, and should load a lot more quickly. It will also have DualSense support for the haptic feedback and adaptive trigggers, and a whole range of visual improvements including dynamic dirt, enhanced textures and better lighting effects. But probably the best new feature is that the online multiplayer lobbies will jump from nine opponents to 24. So you can expect a lot more carnage and chaos.
If you already own a PlayStation 5, or you plan on getting on for the future, you can add the Wreckfest PS5 edition for free via PlayStation Plus from May 4th until May 31st, 2021. So you can add it to your library now, and download it when your PS5 arrives as long as your subscription is still active.
Non-PlayStation Plus subscribers will have to wait until June 1st, 2021 for the digital and retail Wreckfest PlayStation 5 editions to be released for £34.99, along with an upgrade option from the PlayStation 4 version for £9.99. Subscriptions to PlayStation Plus cost £6.99 for a single month, £19.99 every 3 months, or £49.99 every 12 months, and you can see more details or sign up here.
Keep up with all the latest Wreckfest news, updates and content, right here. And you can see all the vehicles officially available in the game, from motorised toilets to trucks, with our Wreckfest Car List.
You can buy Wreckfest digitally on Steam for the PC, on the Microsoft Store for Xbox One and the PlayStation Store for PS4. Or via Game or Amazon.