Last updated on November 30th, 2021 at 06:01 pm
Check out the full Automobilista 2 track list, which includes everything in the standard game, and all the official DLC released so far.
There are a total of 6 DLC packs already scheduled for release as part of the 2020-2021 Season Pass, so you can expect the Automobilista 2 track list to continue to grow. But at launch, the newest sim racing title from Reiza Studios included 25 modern circuits, 8 historic examples from the 1970s and 1980s, plus two kart venues with a total of 6 available layouts to race.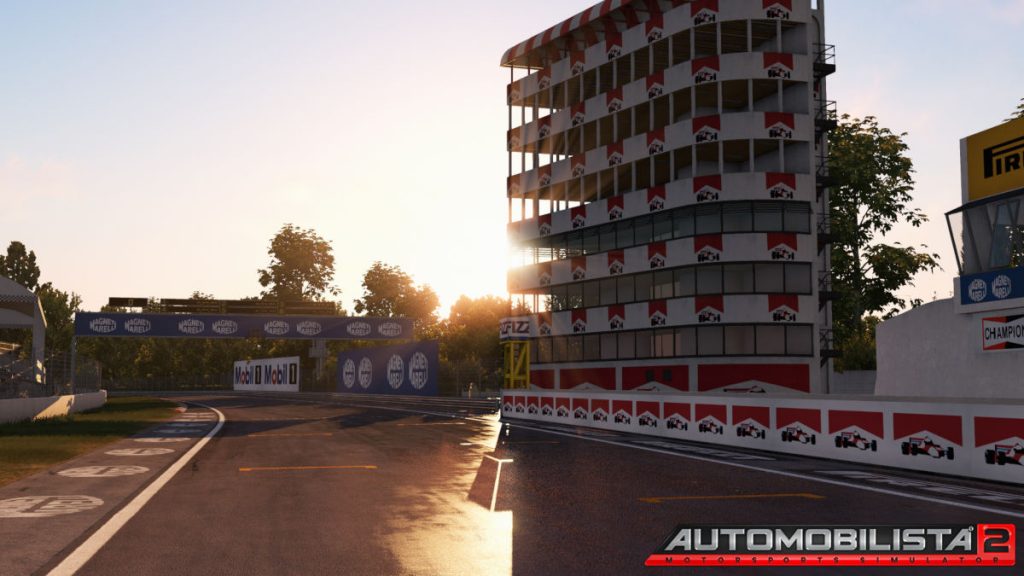 The total number of tracks for AMS2 has now increased to 26 modern, and 9 historic examples with the addition of the Hockenheimring DLC.
We'll also update the list to show anything confirmed as being in development for the game by Reiza Studios.
Updated: 4th June, 2021 with Racin' USA Pack Pt1 released.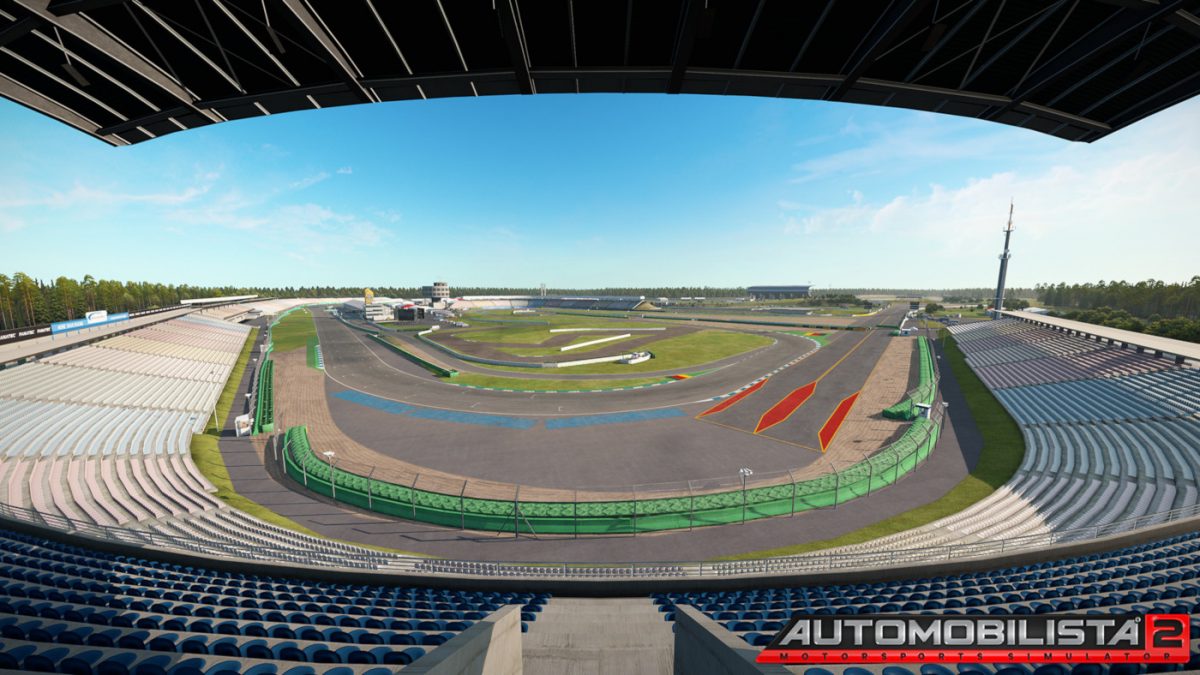 The Automobilista 2 Track List:
Modern Tracks:
Adelaide
Azure Circuit (Monaco)
Brands Hatch (GP and Indy)
Cadwell Park
Campo Grande
Cascavel
Curitiba (including Oval layout)
Curvelo (Long and Short)
Daytona International Speedway – Racin' USA Pack Pt 1 DLC
Donington (GP and National)
Goiania (including Oval and Short layouts)
Hockenheimring (GP, National and 2 Short layouts) – Hockenheimring DLC Pack
Ibarra
Imola
Interlagos
Jerez (includes a non Senna chicane layout)
Kansai (Suzuka) (West and East)
Kyalami Grand Prix Circuit
Laguna Seca – Racin' USA Pack Pt1 DLC
Londrina (Short and Long)
Long Beach – Racin' USA Pack Pt1 DLC
Montreal
Monza
Nurburgring (GP and Veedol layouts, and Nordschleife) – Nurburgring Pack DLC
Oulton Park International (Including Classic, Island and Fosters Layouts)
Santa Cruz du sol
Silverstone (2019) – Silverstone Pack DLC
Snetterton (300 and 100 layouts)
Spa Francorchamps (2020) – Spa Francorchamps Pack DLC
Speilberg GP (and Short)
Taruma Internacional and Chicane layouts
Velo Citta and Club Day layouts
Velopark (and 2010)
Virginia International Raceyway (Full, Grand, North, South and Patriot)
Historic Tracks:
Kart Tracks:
Buskerud (Fictional – coming soon)
Interlagos Kart One
Interlagos Kart Two
Interlagos Kat Three
Londrina Kart One
Londrina Kart Two
Ortona Kart One
Ortona Kart Two
Ortona Kart Three
Ortona Kart Four
Speedland (coming soon)
Automobilista 2 Circuit DLC Packs:
Hockenheimring Pack
Silverstone Pack
Nurburgring Pack
Spa-Francorchamps Pack
Monza Pack
Racin' USA Pack Pt 1 (Daytona, Laguna Seca and Long Beach)
Racin' USA Full Expansion Pack
This track list includes all content officially released or confirmed for Automobilista 2 so far. You can keep up with the latest news, updates and release dates for Automobilisa 2, and the full Automobilista 2 car list released so far. Add the PC racing sim to your collection on Steam, here.