With the latest official game for the premier motorcycle race series released by Milestone on April 22nd, 2021, the Italian developers have shared their immediate plans for new features and content. The MotoGP 21 update schedule released covers plans for May and June 2021, including adding new race categories, updating current content and more.
New content will include adding the Red Bull MotoGP Rookies Cup, which as the name suggests, is the series for the youngest riders hoping to become the MotoGP stars of the future. And the new MotoE category for electric motorcycle racing.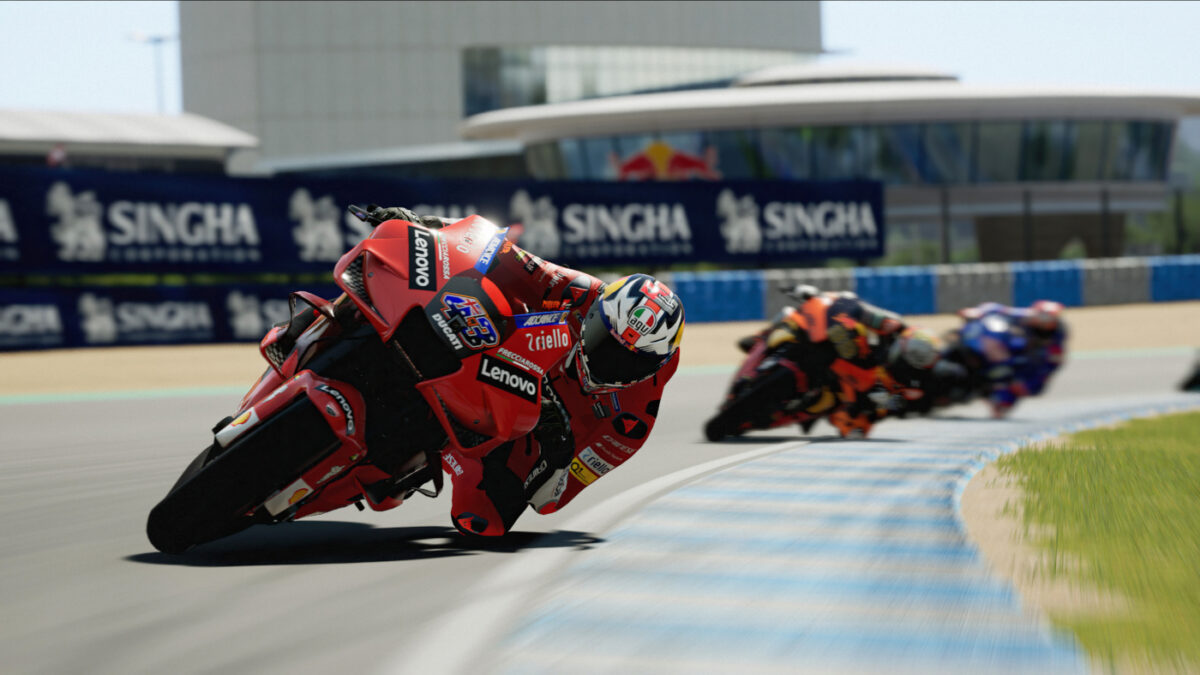 With the real MotoGP championship under way, it's also great to get some updates to the Moto3, Moto2 and MotoGP bikes and riders to ensure everything is as current as possible. After all, this is a game about emulating your favourite riders, or battling against them.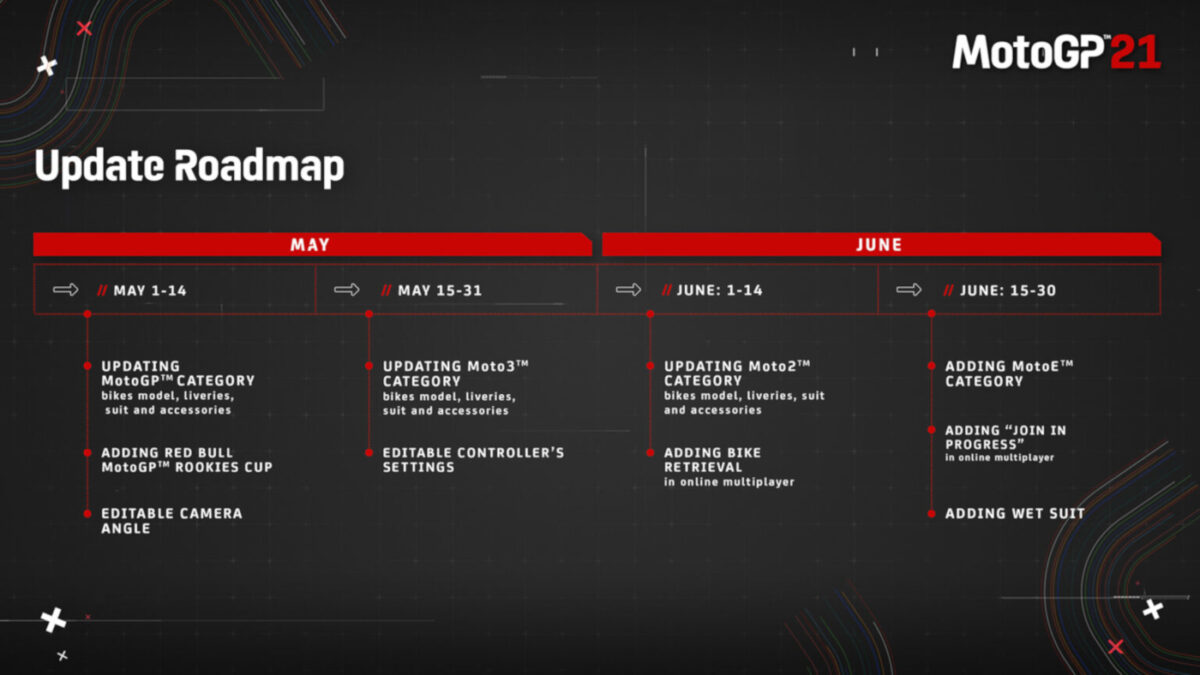 The MotoGP Update Schedule
May: 1-14
Updating MotoGP™ Category: bikes model, liveries, suit and accessories
Adding Red Bull MotoGP™ Rookies Cup
Editable Camera Angle: players are able to personalize and create a camera angle that will perfectly suit their driving style
May: 15-31
Updating Moto3™ Category: bikes model, liveries, suit and accessories
Editable Controller's settings: players are now able to personalize their experience, modifying options and input reactions of their controller.
June: 1-14
Updating Moto2™ Category: bikes model, liveries, suit and accessories
Adding Bike Retrieval in online multiplayer: the feature is now available even in online game modes.
June: 15-30
Adding MotoE™ Category
Adding "Join in progress" in online multiplayer: with this update, players will now instantly joining qualifying sessions that are already started, instead of waiting as spectator
Adding Wet Suit: same as the reality, riders will use Wet Suit in case of raining sessions.
Keep up with all the latest MotoGP 21 news, updates and eSports here. You can buy MotoGP 21 as a digital download for the PC via Steam, the Xbox One and Xbox Series X|S via the Microsoft Store, the Nintendo Switch via the Nintendo eShop, and the PS4 or PS5 via the PlayStation Store. Or order a physical copy via Game or Amazon.