Sector 3 Studios have gone for the small and often approach with both RaceRoom update 0.9.2.38 and 0.9.2.39 released in the last 24 hours.
The first update includes some bug fixes, including an issue with the checkered flag appearing a lap early in multiclass races, issues with banned users immediately rejoining dedicated servers, and a problem with cars falling through the ground at the end of races if you're watching as a spectator. Which must have been worrying for eSports fans. Plus new liveries for the 2021 CUPRA SimRacing Series.
The second focuses on pit stops, as you can now force changing of two, or four tyres as required for a series, with a time penalty for drivers not swapping rubber at all four corners. This means the rules now match the ADAC GT Matsers esports regulations.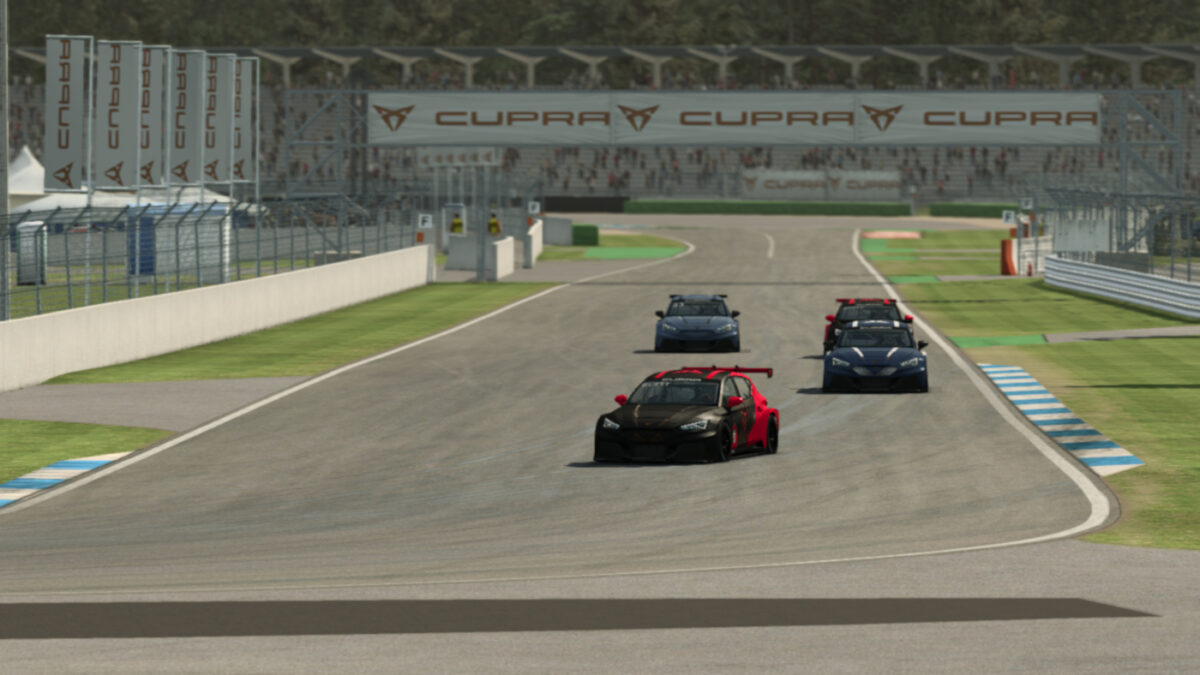 RaceRoom Update 0.9.2.38
Download size = 315 MB
Client version = 0.9.2.38
Client BuildID = 6680013
Dedicated version = 74.0.1295
Dedicated BuildID = 6680156
Fixed an issue where the checkered flag could sometimes show up one lap early in multiclass races
Upon serving a slowdown penalty, the lift of throttle coming with the sequential shifting is no longer counted as slowing down
Shared Memory block: added engineState int for all drivers; -1 unavailable, 0 = ign off, 1 = ign on but not running, 2 = ign on and running
Shared Memory block: added lap_valid_state for player; -1 = N/A, 0 = this and next lap valid, 1 = this lap invalid, 2 = this and next lap invalid
Shared Memory block: added traction_control_percent for player; -1.0 unavailable, 0.0 -> 100.0 percent
Shared Memory Block: Attempt at improving Lap distance calculations where values could sometimes be seen jumping and going backwards
Shared Memory block: upped minor version to 10
For Shared Memory API, refer to our github repo
Physics: When starting a Hillclimb run, the tyres will now always be pre-heated.
Spectator: Fixed cars falling through the ground at the very end of races.
Spectator: Fixed an issue where the wrong car is shown upon switching to another type of TV cameras.
Dedicated Server: Banning a user still required a server restart to take effect. Fixed that now so that if a player is kicked, the dedicated server will also prevent it from immediately rejoining the server.
Content – Added CUPRA esport liveries for the upcoming CUPRA series.
RaceRoom Update 0.9.2.39
Download size = 53 MB
Client version = 0.9.2.39
Client BuildID = 6683269
In Multiplayer, the mandatory pitstop setting now offers 3 choices: Off, 2 tyres changes & 4 tyres changes. Until now, it was always 2 fresh tyres that were mandatory, which did not allow to match esports ADAC GT Masters regulations where 4 tyre swaps are enforced.
If set to 4 tyres and a player only changes 2, a time penalty is given at the end of the race.
Note: In order to be validated, the 4 tyres need to be all changed in the same pitstop. Two consecutive pitstops of 2 tyre changes will not be validated.
You can download Raceroom Racing Experience on the PC for free via Steam. Some additional content is available via Steam, but everything can be purchased via the official game store.
Keep up with all the latest RaceRoom news, updates and eSports articles, here. And check everything available for free and via paid DLC with our RaceRoom car list, and RaceRoom track list.