It's pretty big news that the Gran Turismo Sport Olympic Virtual Series arrives in GT Sport from today, following the release of update 1.65. Qualification starts from now until May 23rd, 2021, with the top 16 time tral competitors then going through to a world final broadcast live on June 23rd, 2021.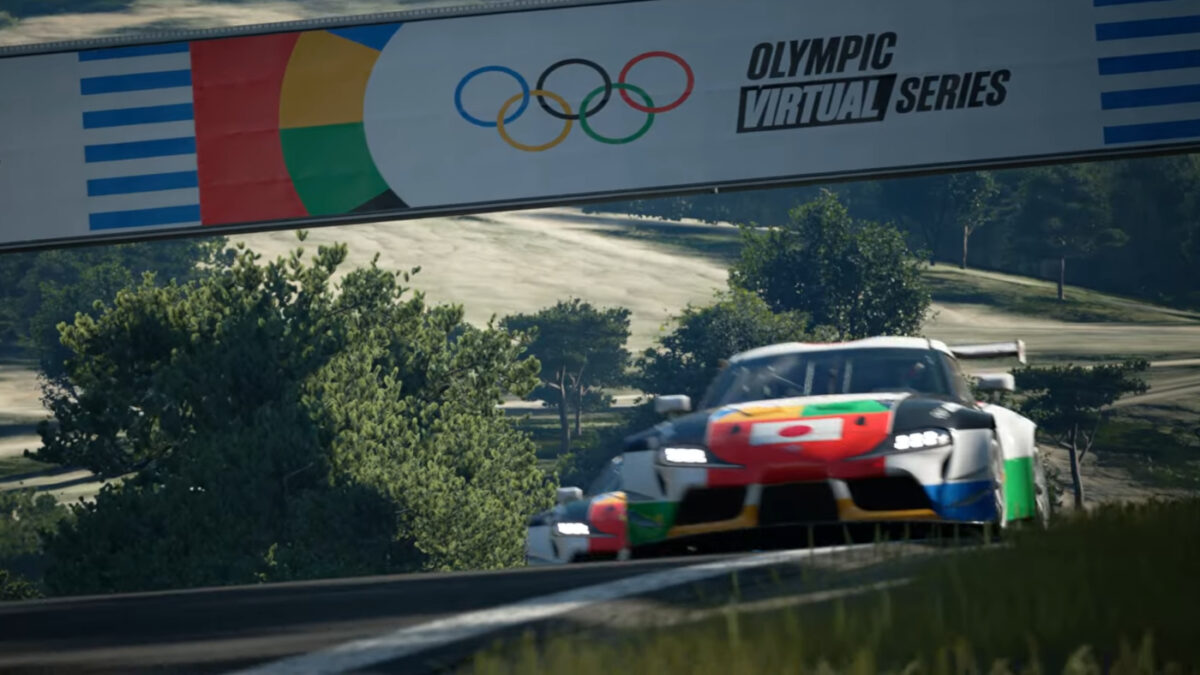 The Olympic Virtual Series is running for the first time across five sports, with baseball, cycling, rowing, sailing and motorsport. And the official collaboration between the International Olympic Committee (IOC) and the Federation Internationale de l'Automobile (FIA) will see the finals broadcast on the anniversary of the modern Olympic Games, which began on June 23rd, 1894.
"I am delighted that the FIA is joining forces with the IOC for this highly prestigious and innovative sporting contest, and I would like to thank [IOC President] Thomas Bach for putting his faith in us. We share the same values and are proud of the diversity and inclusion offered Digital Motor Sport, which promotes mass participation by removing most of the traditional barriers to entry." said Jean Todt, FIA President.
It makes sense that Gran Turismo Sport is chosen, given that the FIA already collaborate on official championships via the Polyphony Digital game, even if it does mean you'll need a PlayStation 4 or 5 to take part. But that's still cheaper than investing in becoming an Olympic athlete, and the virtual competitions are open to anyone. Although you'll need to be 18 or over to participate in the World Final (except in Saudia Arabia, Kuwait and United Arab Emirates where you need to be 21). And your PlayStation Network account will need to be created from one of the following countries:
Argentina / Australia / Austria / Bahrain / Belgium / Brazil / Bulgaria / Canada / Chile / China / Chinese Taipei / Colombia / Costa Rica / Czech Republic / Denmark / Ecuador / El Salvador / Finland / France / Germany / Greece / Guatemala / Honduras / Hong Kong / Hungary / India (excluding State of Nagaland) / Indonesia / Ireland / Italy / Japan / Korea / Kuwait / Lebanon / Malaysia / Mexico / Netherlands / New Zealand / Nicaragua / Norway / Oman / Panama / Paraguay / Peru / Poland / Portugal / Qatar / Romania / Russia / Saudi Arabia / Singapore / Slovakia / South Africa / Spain / Sweden / Switzerland / Thailand / Turkey / Ukraine / United Arab Emirates (UAE) / UK / Uruguay / USA
Qualification is open in the Time Trail section under the Sport option, and you can make as many attempts as you want to set the best time. You'll be driving the Toyota GR Supra Racing Concept Gr.3 on Racing Hard tyres with tuning prohibited. But you do get a special Olympic livery as you try to set the fatest lap around the Tokyo Expressway – South Inner Loop.
Finalists will be selected from the global regions in the following numbers: Europe / Middle East / Africa (7), Asia (4), North America (2), Central & South America (2), Oceania (1). They'll then compete in three races at the World Final, with the competitor recording the most points becoming the winner.
"We are honoured that Gran Turismo has been appointed as one of the publishers for the Olympic Virtual Series. This is a historic day not only for us at Gran Turismo, but seen from the history of motor sport as well. I'm very excited that the numerous Gran Turismo players all around the world will be able to share the Olympic Virtual Series experience." said Gran Turismo Series Producer Kazunori Yamauchi.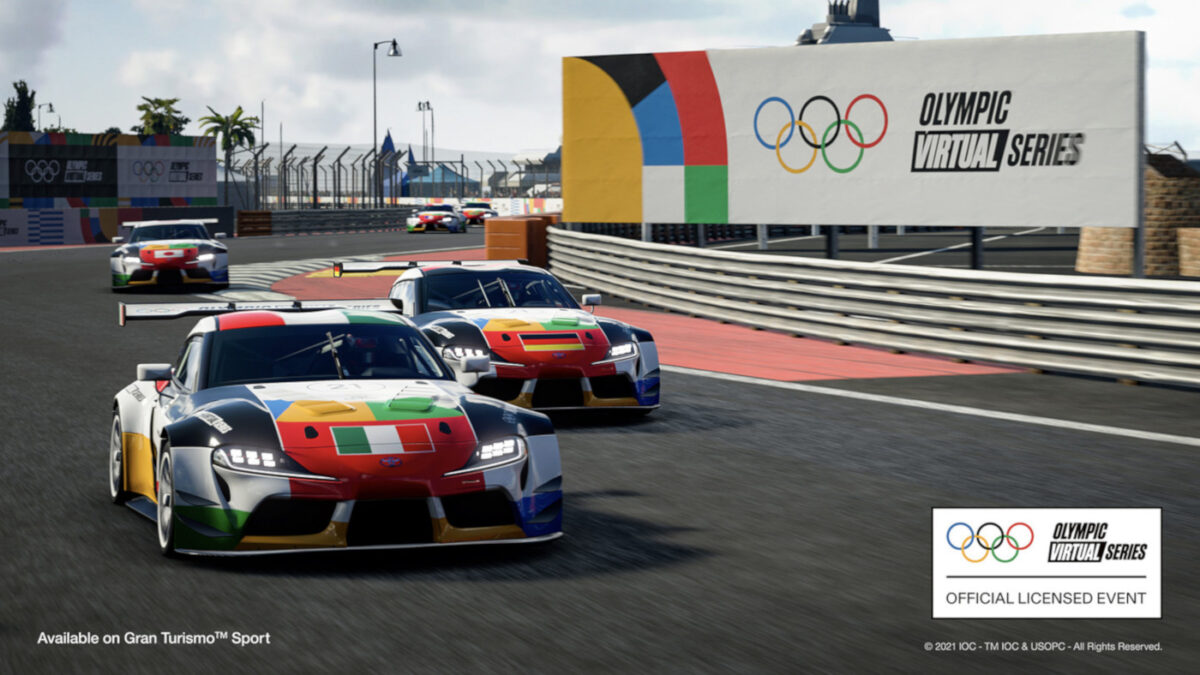 Gran Turismo Sport Update 1.65 Changelog:
1. Sport Mode
Several changes related to the 'Olympic Virtual Series – Motor Sport Event' have been implemented.
Other Improvements and Adjustments
Various other issues have been addressed.
Other changes also came into effect as follows:
Sport Mode & Lobby
The penalty judgement algorithm has been adjusted so that severe penalties are no longer issued due to differences in internet network environments.
The Balance of Performance (BoP) for certain cars in Gran Turismo Sport has also been updated.
Adjustments to the fuel consumption ratio of Gr.3 / Gr.4 cars.
Keep up with all the latest news on both Gran Turismo 7 and GT Sport. Or check out all the vehicles available in the GT Sport car list, and the Gran Turismo 7 car list. Along with the GT Sport track list, and the Gran Turismo 7 track list.
Not got a console and copy of the game? Pick up GT Sport from Game or Amazon, along with a PlayStation 4 for around £200, and you have the chance to compete at the virtual olympics.