Arriving as a new free car for 2022 Season 3, an iRacing Formula Vee preview video has been released to build excitement around the rookie class open wheeler.
Originally announced on April 1st, 2021, the car is no joke. Formula Vee series have been held around the world since 1964, using 1300cc or 1600cc VW engines in a tubular frame. With around 90-95hp and no aero, it should provide a good starting point for anyone starting out in open wheel sim racing, and also close fun for more experienced drivers.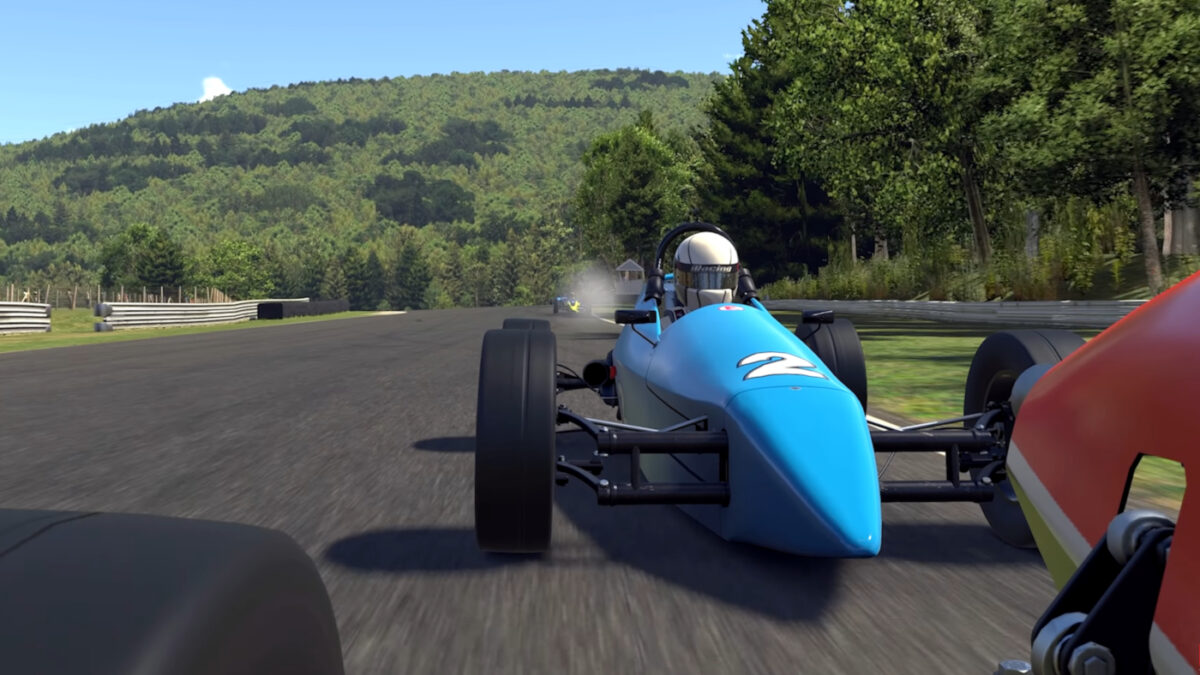 The new open wheel ladder will see the Rookie Formula Vee series of 12 minute races hopefully prepare people for three D class options, with the Skip Barber Race Series, Formula Renault 2.0 and Road to Indy USF2000 to choose from.
You might notice some puffs of smoke in the video, and the iRacing team have modelled varying amounts for different Formula Vee cars. As someone who has driving the cars in real life, iRacing's Greg West mentioned that some engines will put out more smoke than others if they're built looser, and that the amount of smoke is just for visual immersion, and has no effect on performance.
Another interesting touch is that the type and location of on-board cameras has been randomised, and will have no aero impact.
You can sign up to iRacing, here (and credit your referral to ORD, which we'd appreciate!). And see all vehicles included in your basic subscription, or what you can access by paying more, in our full official iRacing car list, here.
Or check out all of the included circuits, and the others you can buy, in our full official iRacing track list, here. And keep up with all the latest iRacing news, updates and eSports, here.