It's not too long until the release date of August 19th, 2021, and there's a new RiMS Racing Suzuka Circuit gameplay video to check out if you're excited about the new game from RaceWard Studio and Nacon.
The video features a 2019 Kawasaki Ninja ZX-10RR being ridden around the Suzuka Circuit in Japan from a third-person perspective. Which does give some indication about the potential handling model, although obviously this is very much a work-in-progress preview, so things could change a lot before the finished product arrives for the PS5 and PS5, Xbox One and Xbox Series S|X, the Nintendo Switch and the PC.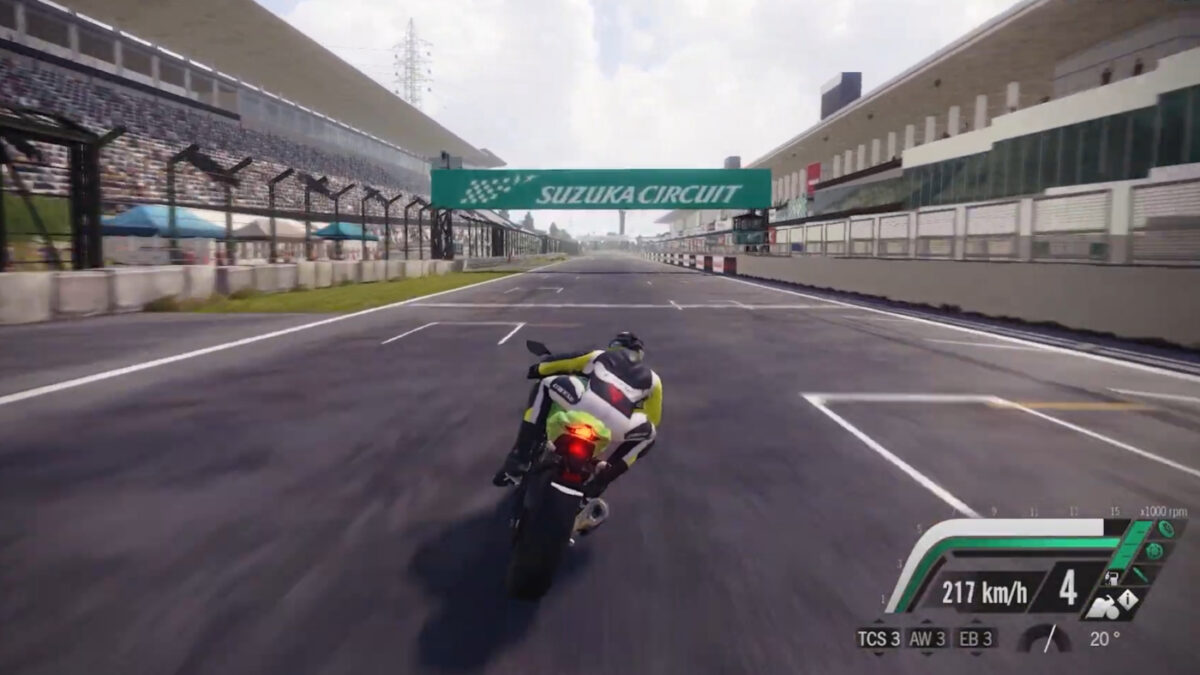 And while we have to be honest and say that it's not immediately impressive with the graphics settings used for the gameplay trailer, there's some interesting footage of the garage and maintenance side. Which does look interesting.
While the on track action might be a little underwhelming, when the video switches to the garage it jumps in graphical fidelity. And there are some interesting shop details, including exhausts and full systems from names including Termignoni, Yoshimura and Zard.
You then get to see the in-depth process required to swap out parts on the big Kawasaki sports bike.
So it's an interesting new RimS Racing Suzuka Circuit gameplay video, but not for the reasons you might expect. The track action looks OK, but not really a step up from existing motorcycle games. But the focus on getting an intimate mechanical knowledge of the relatively small list of bikes in the game is still making us curious about RiMS Racing.
Especially as having a huge list of cars or bikes in a racing sim often means you can struggle to find anyone racing your favourite classes or choices.
RiMS Racing is available to wishlist on Steam now, and we'll be watching for release details across all platforms, including prices and pre-order bonuses. You can keep up with the latest RiMS Racing news, updates, DLC and more, here. And keep up with the latest content revealed in our RiMS Racing motorcycle list and RiMS Racing Circuit List.