Last updated on March 10th, 2022 at 06:29 pm
It's been a little while since the fourth instalment was released in 2019, but we've now seen GRID Legends revealed with an official announcement and trailer from Codemasters and EA. The series dates back to 2008 and Race Driver: GRID, – or 1997 if you include the TOCA series.
The new title, GRID Legends, is scheduled for a release some time in 2022 for the PC, Xbox Series X|S, PlayStation 5, Xbox one and PS4. And like previous titles, it'll have a core story mode, which will now focus on a fly-on-the-wall documentary being filmed about the drivers and teams in the game. Which will once again include the infamous Ravenwest Motorsport.
It looks like a cool way to frame the single player racing, especially given the success of series like Formula 1: Drive to Survive on Netflix, and similar shows on Amazon. And it certainly looks quite cool in the trailer, with a cast including Ncuti Gatwa, best known for starring in Sex Education on Netflix. Apparently the extended reality tech was used for The Mandalorian TV series, and could further bridge the gap between reality and sim racing depending on what EA and Codemasters have planned for it.
But obviously you can still expect multiplayer race modes, along with a race creator which will allow you to include mixed classes of vehicles. And the action will go around the world with more than 130 routes confirmed around real circuits including Brands Hatch and Indianapolis, and cities including London, Moscow, Paris and San Francisco.
And you should have plenty of choices to race in, with more than 100 vehicles to race and upgrade. The trailer specifically features LMPs, GT3s, classic Shelby Cobras, touring cars, open wheelers and drifting. Along with stadium trucks for big jumps, and full-on race trucks. Your opponents will feature unique driver personality AI, which wil hopefully make the race more interesting.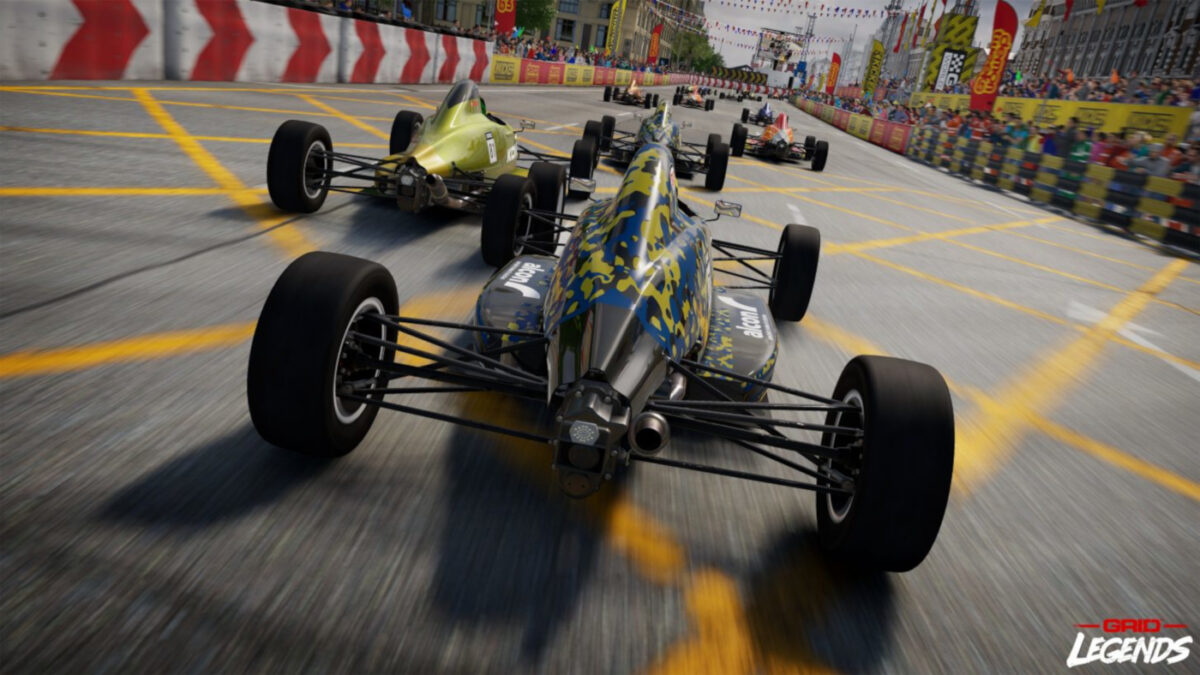 "GRID Legends combines everything our players love and adds more exhilarating race features, including our new epic story mode," said Chris Smith, GRID Game Director at Codemasters. "We're giving players more variety and choice, whether that's creating their ultimate races using our race creator or bringing back the community-requested Drift mode. This is just the start of the journey, and we can't wait to reveal more in the coming months."
Obviously it's likely that the handling will be sim-arcade to reach the widest audience on PC and consoles, but that could make for a fun racing game if you want to live out a more dramatic version of what it's like to be a full-time professional driver.
Updated February 2022:
GRID Legends is available for the PC via Steam, the Xbox One and Xbox Series X|S via the Xbox Store, and the PS4 or PS5 via the PlayStation Store.
Keep up with the latest GRID Legends news, updates and more, here. Or check out the full GRID Legends car list for every vehicle included in the game.