There's a fairly sizeable 3GB download from Sector3 Studios with RaceRoom update 0.9.3.019 released to fix and improve various aspects of the racing sim.
A couple of multiplayer bugs have now been solved, and you'll have to be careful on the grid as the tolerance for jumping the start has now been reduced. Plus a couple of holes at Zaandvoort and Zhejiang have now been fixed to prevent your car falling through the ground, which is reassuring. And spark emitters have been added to the DTM 1992 and Hillclimb Icons cars.
It's actually a fairly short list of changes considering the size of the download, but it's a useful one.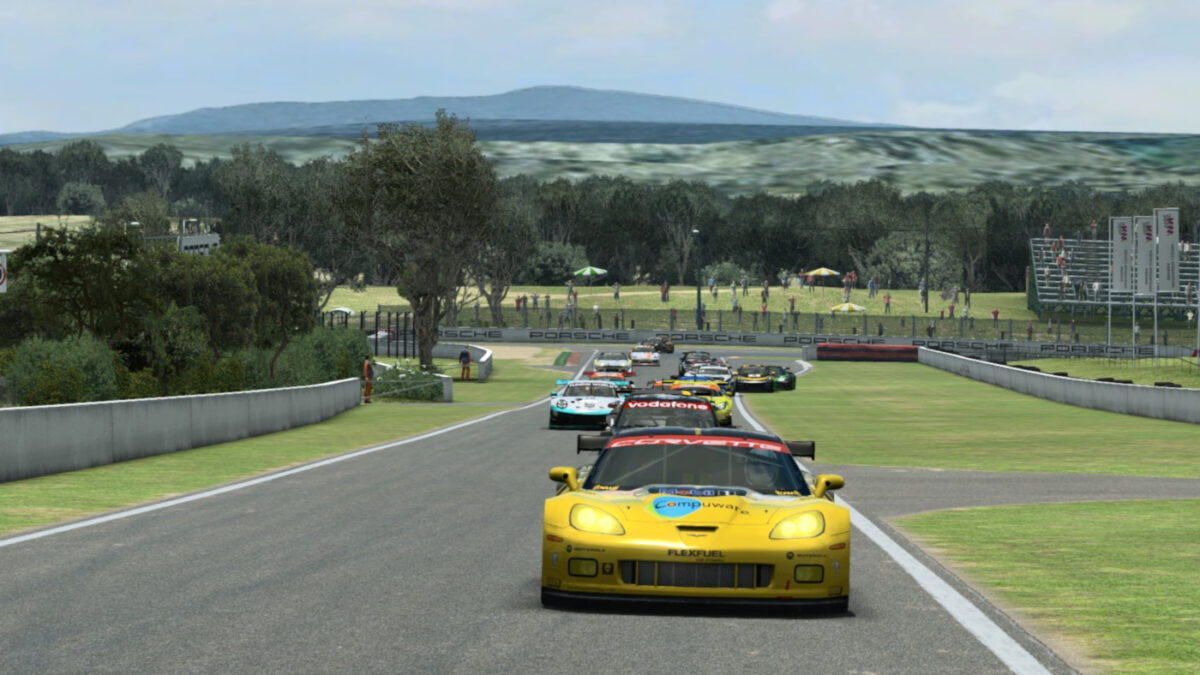 RaceRoom Update 0.9.3.019 Change Notes:
Update details:
Download size = 3 GB
Client version = 0.9.3.019
Client BuildID = 7190019
Dedi version = 76.0.1320
Dedi BuildID = 7184930
Changelog:
DTM 2020 – Cleared leaderboard laptimes following DRS modifications
DTM 1992 – Added spark emitters
Hillclimb Icons – Added spark emitters
Multiplayer – Fixed a case where the client side could sometimes fail to transition to next session
Multiplayer – Fixed an issue in spectator mode where switching from one camera group to another would fail and switch focus to the car that first joined the server
Electric Engines – Fixed battery consumption issues as well as some negative torque outputs in certain situations
HUD – Improvement on projection of nametags above opponent cars, their flickering and their relative position when using non default field of view settings.
Standing Start – Removed a high tolerance to vehicle movement prior to a standing start that would result in no penalty handed to players jumping the start by a couple meters.
Bilster Berg – Changed material properties of curbs
Brands Hatch – Fixed a curb at the exit of turn 1 that could damage suspensions
Chang ( Buriram ) – AI improvements
Macau – AI improvements
Ningbo – AI improvements
Spa-Francorchamps – AI improvements around the pit entrance of the GP layout
Zandvoort – Fixed a hole spotted near a rescue vehicle that could see cars falling through the world
Zhejiang – Fixed a hole spotted in a remote location that could see cars falling through the world
You can download Raceroom Racing Experience on the PC for free via Steam. Some additional content is available via Steam, but everything can be purchased via the official game store.
Keep up with all the latest RaceRoom news, updates and eSports articles, here. And check everything available for free and via paid DLC with our RaceRoom car list, and RaceRoom track list.