It's not a sim racing title, but as the return of a classic arcade racer, we're intrigued by the new Cruis'n Blast vehicle showcase trailer. It boasts over 20 vehicles, which might not compete with many more serious titles in our collection of racing game car lists. But can they let you race an F1 car against a Triceratops?
Arriving on September 14th, 2021 exclusively on the Nintendo Switch, many of the 23 customisable and upgradable vehicles are revealed in the trailer.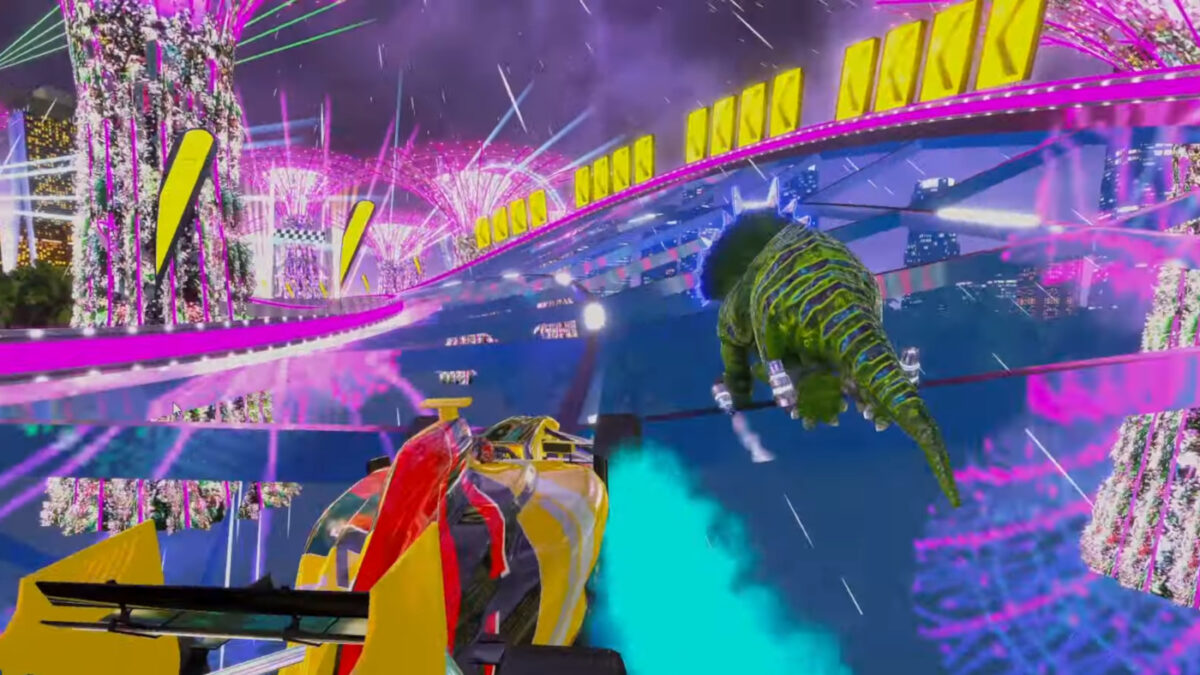 Running through what we've seen so far, there's a U.S school bus, a London Routemaster, a Triceratops, a shark and a unicorn, and a tank. Along with the open-wheel F1 car, a quad bike, monster truck, UFO and various more realistic licensed models including what looks like a classic Chevrolet Bel Air, Nissan 370Z, Nissan GTR, 1950s and 1960s Corvette Sting Rays, a Lamborghini police car, a sportsbike, Chevrolet Camaro, Corvette C8, Hummer EV and a hovercraft.
If you enjoyed the franchise in the arcade, or have happy memories of Nintendo N64-era racing, then it could offer plenty of fun with four-player local multiplayer (although no online competition as far as we are aware).
The upgrade and customisation options should be interesting, as the Triceratops seems to have a very non-standard colour. So we can only assume you can apply a range of interesting tweaks to the dinosaur, along with the shark and unicorn to ensure they're competitive against the engine-powered vehicles.
Cruis'n Blast will be getting both a digital and physical release. There's no pre-order info or price via the Nintendo eShop yet. But you can pre-order a physical edition from Game for £34.99, or via Amazon for the same cost.
And you'll be able to keep up with future news, updates and DLC for Cruis'n Blast, right here.