Milestone and Mattel revealed their post-launch plans with the Hot Wheels Unleashed DLC roadmap released, including details of the Pass system for the game, customisation packs and track builder modules. Plus some of the licensed entertainment brands which will be appearing in the future.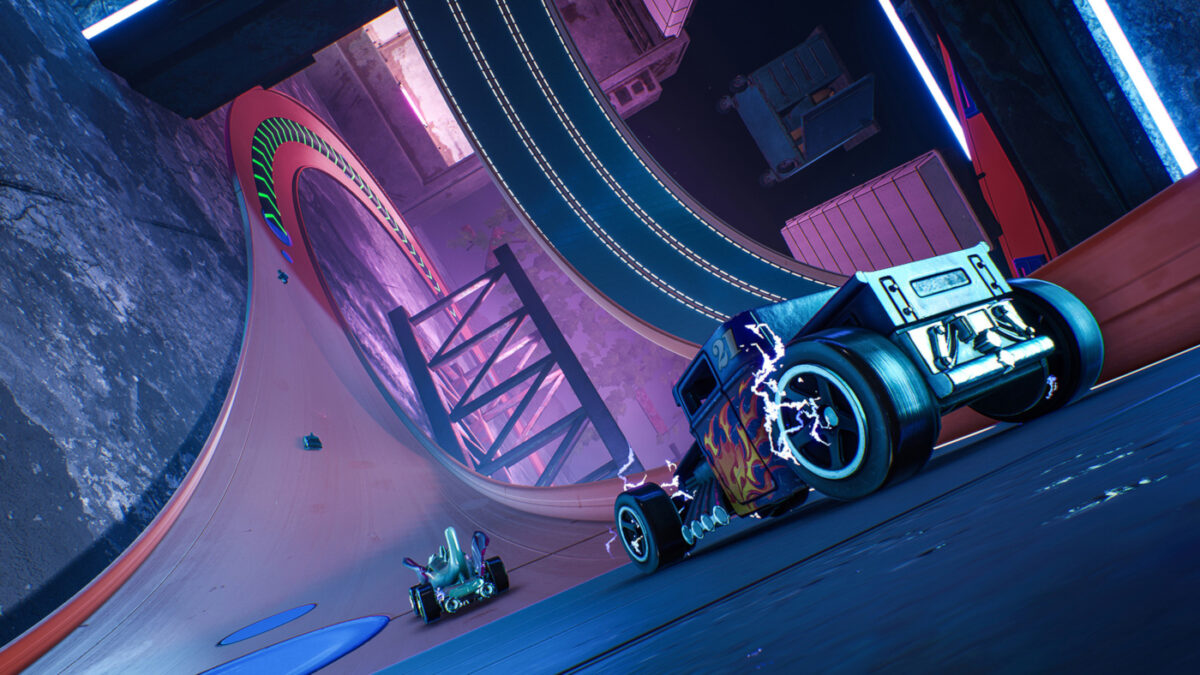 The information isn't particularly detailed, but does promise a mix of paid and free updates and DLC. And we've seen how much content Milestone can dripfeed for a game with the post-launch releases of games like RIDE 4. The roadmap offers monthly single DLCs with vehicles (some of which will be free), track builder modules and customisation items.
But there will also be exclusive themed expansion packs which will bundle new environments, vehicles, track modules and items, along with Racing Seasons, which will have unlockable cars and rewards if you complete the set challenges.
There will also be three Hot Wheels Passes available. Hot Wheels Pass Vol.1 will arrive at launch with 10 vehicles from Aston Martin, BMW, Corvette and McLaren, and entertainment brands including Street Fighter, DC, Masters of the Universe, Barbie, Batman, Superman, Wonder Woman and Teenage Mutant Ninja Turtles. And it will also include 1 expansion, 3 themed customisation packs and 3 track builder modules.
The following two packs will be similar, but apparently will include 9 vehicles each time. Which shouldn't be the end of the world, given the monthly releases and racing seasons offering to expand your virtual toy car collection.
Also mentioned is a Hot Wheels – Batman Epxansion, along with more information to come in the future. The die cast Hot Wheels range includes a massive list of cars from the films and TV series, so it's a logical choice for a new environment and extra content. Hopefully at least one of the classic TV Batmobiles will be included, along with some examples from the Micheal Keaton era movies.
Hot Wheels Unleashed will be released on September 30th, 2021. You can find it as a pre-purchase for the PC via Steam, Xbox consoles via the Microsoft store, Sony consoles via the PlayStation Store, and as physical copies from Game or Amazon.
You can keep up with all the latest Hot Wheels Unleashed news and updates here. And check out the complete Hot Wheels Unleashed Car List as more models and DLC gets announced.