Fans of American gridiron can combine their passion for the sport with car soccer, as 2021 NFL content returns in Rocket League. The Gridiron mode returns with some themed challenges and rewards until September 15th, 2021, and the 2021 NFL Fan Pass is now available for 1000 Credits in the in-game store.
Along with XP points, completing the limited time challenges will unlock a new NFL topper and boost for your cars, so you can ride around with an American football on your roof, and many more firing from your rear.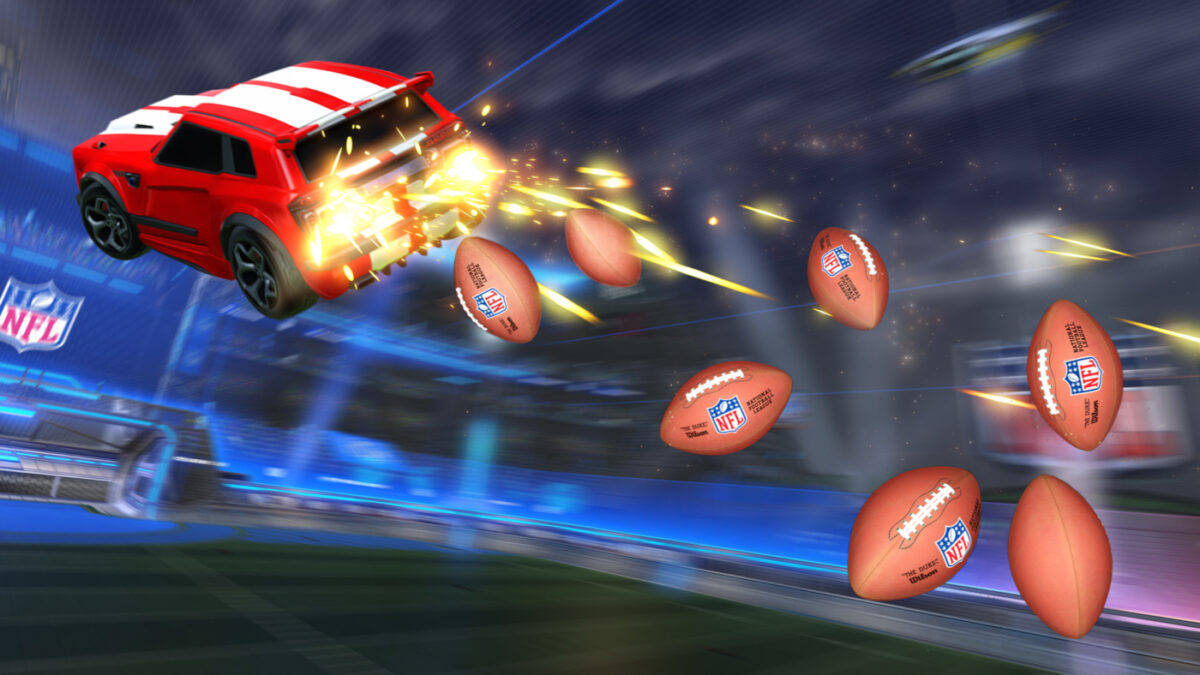 The fan pass is available to coincide with the 2021 NFL Kickoff, and you'll get new animated Dominus Decals for all 32 teams in the league, along with a Pigskin Paint Finish. And there will be more content drops during the season, with two confirmed as: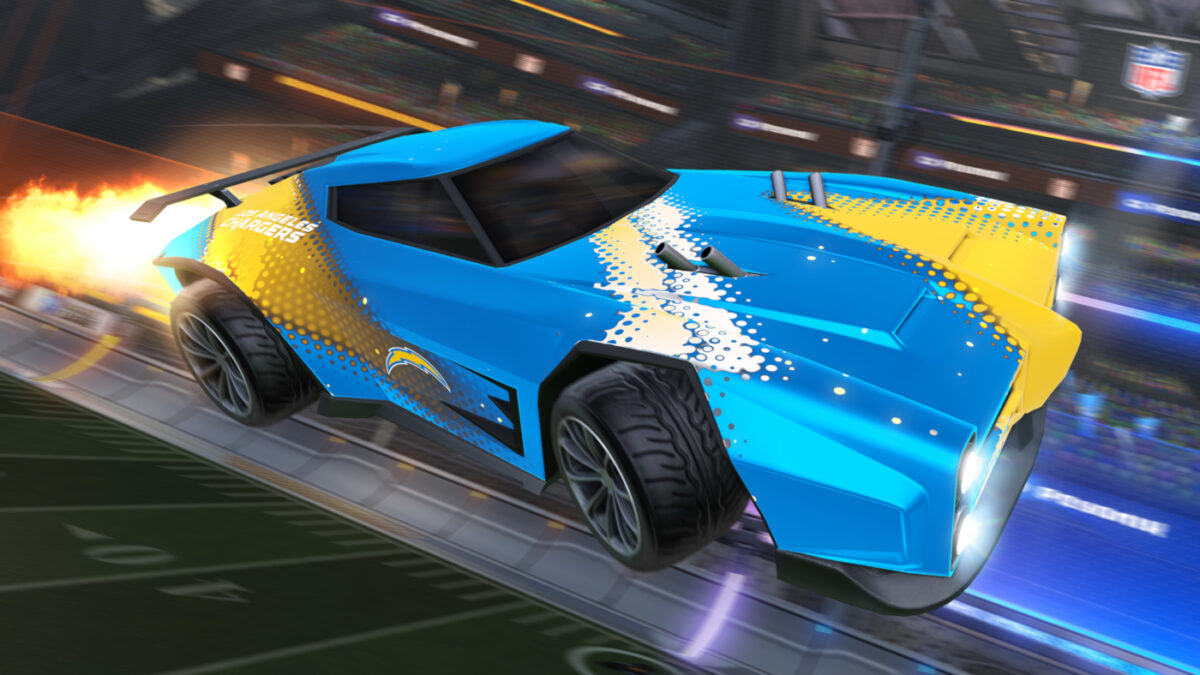 Thanksgiving:
32 NFL Team Octane Decals
32 NFL Team Player Banners
32 NFL Team Antennas
Super Bowl LVI
32 NFL Team Fennec Decals
32 NFL Team Breakout Decals
32 NFL Team Helmet Toppers
If you've never played Gridiron, which first appeared in February 2021, it's a 4-on-4 team game, with an American football used. Touching the ball attaches it to your roof, and double jumping will flip, pass or drop the ball. You'll get 7 points for a goal if the ball is still attached, and 3 if you throw it into the net, and there's a line on the area wall to mark when you will go out of bounds, dropping the ball.
You can keep up with all the latest Rocket League news, events and coverage, here. Rocket League became free-to-play in 2020, and is available for the PC via the Epic Store, the Xbox One via the Microsoft Store, the PS4 via the PlayStation Store, and the Nintendo Switch via the Nintendo eShop.