Following on from the most recent update at the start of October, iRacing 2021 Season 4 Patch 2 Hotfix 1 has now been released to download at a relatively small size of 96MB for everything available.
The big news is that the meatball flag will not be served to any of the dirt oval racing cars. You'll still suffer damage, but whether or not to continue will be down to the individual driver to decide. Which could make for some interesting decisions about whether to pit or try and limp to the finish line. Especially as the rookie Dirt Street Stock is included, which might make for a little more chaos if people are trying to circulate with a bent and damaged car.
And there is a new optimisation to the Track Surface Decal rendering system which might improve the frame rate as much as 25% depending on your PC and the options you've selected. Which is good news if your current set-up starts to stutter at times. Certainly in my experience, it's rare that iRacing struggles on a fairly modern gaming PC, except with some scenery popping in at Mount Panorama.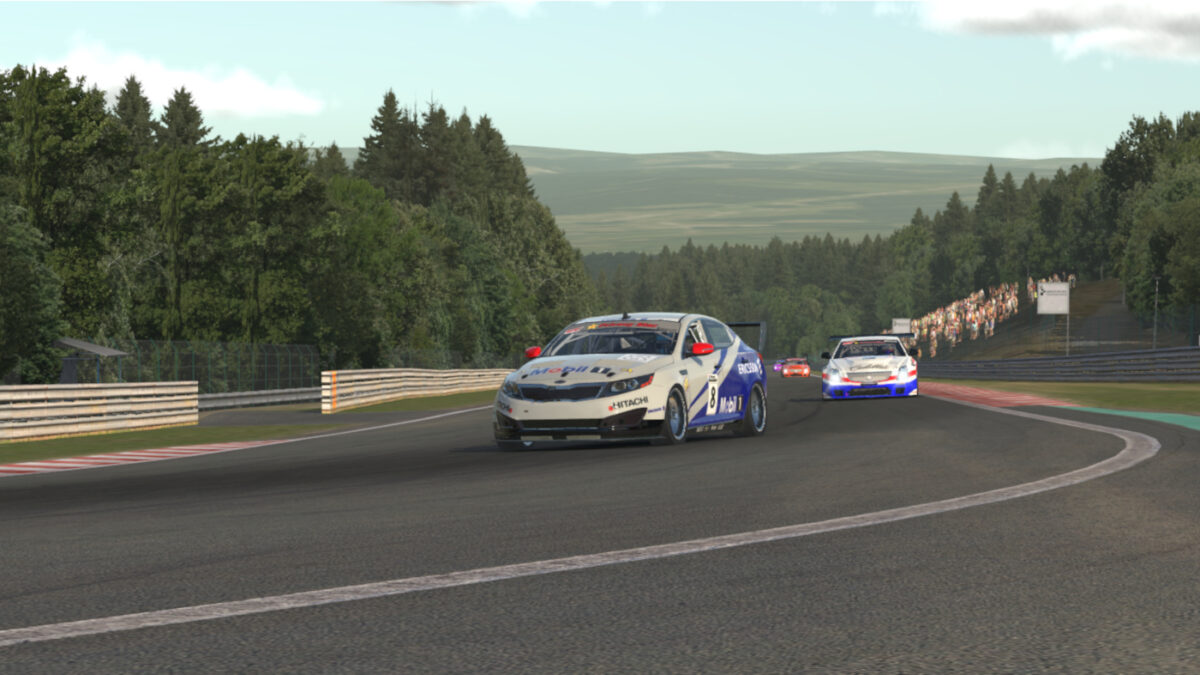 iRacing 2021 Season 4 Patch 2 Hotfix 1 Release Notes:
iRACING UI:
Results
After completing a Race, if your Safety Rating did not change, a "± 0" will be displayed on the Results screen.
AI Opponent Rosters
Fixed a bug where custom specular maps could not be deleted from AI Opponents.
SIMULATION:
Dirt Oval Racing
All Dirt Oval Racing vehicles will now never be served meatballs.
– – These vehicles will never receive a meatball flag for sustaining excessive damage while at any track. This change does not make these vehicles immune to damage – they all will still sustain damage as usual. However, a driver can now decide if and when to end their race due to damage.
– – This change affects the following vehicles:
– – – – Dirt Late Model (ALL)
– – – – Dirt Legends Ford '34 Coupe
– – – – Dirt Midget
– – – – Dirt Modified (ALL)
– – – – Dirt Sprint Car (ALL)
– – – – Dirt Sprint Car Non-Winged (ALL)
– – – – Dirt Street Stock
– – – – Dirt UMP Modified
Rendering
The Track Surface Decal (TSD) rendering system has been optimized to greatly reduce the number of DX11 drawPrim() calls required to render scenes. This optimization reduces DX11 CPU-side bottlenecks at every track, some more than others. Depending on the PC hardware and rendering options, it may improve frame rate by as much as 25%. It helps most at road courses, such as Hungaroring Circuit, Circuit de Barcelona Catalunya, and many others.
Fixed an issue where rubber could appear to be laid down heavily on grass.
CARS:
Lotus 79
iRacing setups have been updated.
NASCAR Next Gen Class Cars
iRacing setups have been updated.
Street Stock
Ended an experiment where steering wheels for opponent cars were temporarily relocated to the exterior roof of their cars. This experiment did not pan out; driving with the wheel in this new location proved problematic.
TRACKS:
Circuit de Spa-Francorchamps
Righted a janky yellow cone.
You can sign up to iRacing, here (and credit your referral to ORD, which we'd appreciate!). And see all vehicles included in your basic subscription, or what you can access by paying more, in our full official iRacing car list, here.
Or check out all of the included circuits, and the others you can buy, in our full official iRacing track list, here. And keep up with all the latest iRacing news, updates and eSports, here.