You'll have just a week to purchase the limited edition car, as the new BMW M240i comes to Rocket League from Thursday November 4th, 2021. So it'll certainly stand out, whether you're in casual or competitive matches.
The German car manufacturer is also showing the BMW Freestyle Tournament in Rocket League on their Twitch channel on the same day, which will feature invited competitors using the car in a head-to-head series of knock out rounds. The winner will claim $10,000 from the overall $25,000 prize pool.
And BMW Esports is also the title sponsor of the BMW Rocket League Open, one of the most important events in the Rocket League Championship Series (RLCS), which takes place on November 6th and 7th, with a total prize fund of $100,00.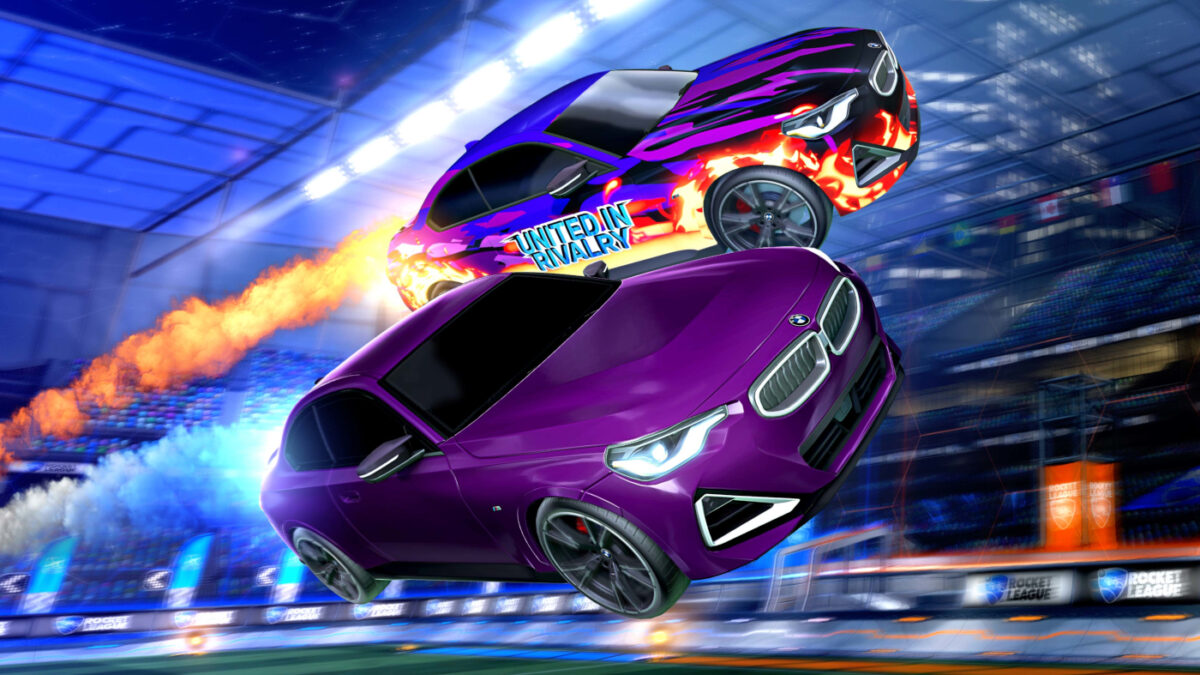 "Flying, rocket-powered cars that you can play football with is something that I dreamed about when I was young," said Stefan Ponikva, VP BMW Brand Communication and Experience.
"Rocket League makes this dream come true for its huge community. The virtual Rocket League arenas are the perfect playground for a young target audience enthusiastic about the digital world – and therefore for BMW Esports as well. For the first time, we are bringing our own car to the pitch. The driving characteristics of the new BMW M240i make it a brilliant fit for Rocket League and Esports as a whole. We're also supplying cool designs and additional in-game items in collaboration with Psyonix. I'm confident that Rocket League gamers – both amateurs and pros alike – will have a great deal of fun with the car."
You can keep up with all the latest Rocket League news, events and coverage, here. Rocket League became free-to-play in 2020, and is available for the PC via the Epic Store, the Xbox One via the Microsoft Store, the PS4 via the PlayStation Store, and the Nintendo Switch via the Nintendo eShop.