It's not the long-awaited sequel to Keanu Reeves on a bus, but as Speed 3: Grand Prix launches on Steam, the game does promise explosive and fast action. So much so, the description includes a warning that it's not a sim, if you haven't previously tried the PS4, PS5, Xbox One or Switch versions.
It's developed by BadBoys Game Studio and published by Lion Castle Entertainment, and follows on from console versions released last year. I've got no memory of Speed 1 or 2 in the series, and there's no mention of them online, so it's not really clear what the 3 stands for. But what we do know is that Speed 3: Grand Prix is very much a simple arcade racer with accessible handling, car damage and single player seasons allowing you to race on a world tour of the tracks in the game.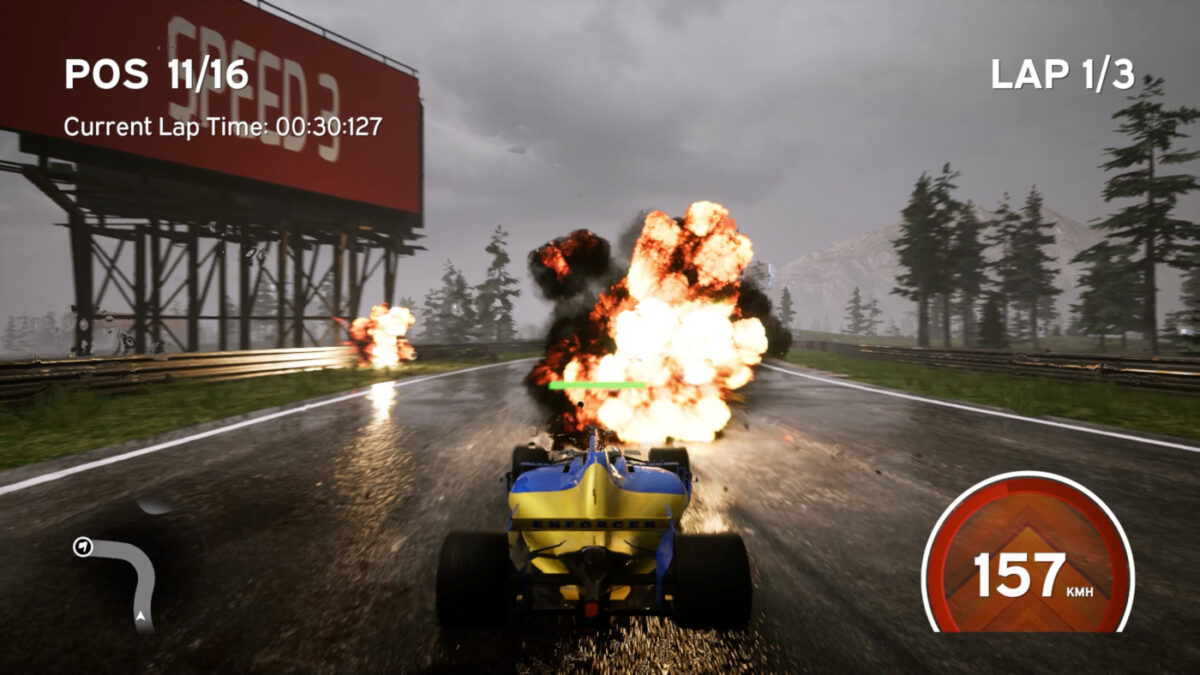 The fictional circuits include American wastelands, British countryside and neon-filled Tokyo streets, with the option to master tham in a Time Trial Mode, or complete in split-screen local multiplayer. And it looks nice enough, as a modern arcade alternative to the various recent retro racing games which have been appearing at a steady rate. There's a slight PS2/PS3 era F1 arcade vibe to it which brings back some memories beyond the polygon era.
And that's about your lot as Speed 3: Grand Prix launches on Steam. The explosions and action should be fairly enticing for younger racers, or anyone just wanting to emulate motorsport films of the 1990s. And it's not expensive, priced at £17.49, although the console versions are a bit cheaper with sales currently running on the Switch and Xbox One editions.
Speed 3: Grand Prix is available for the PC on Steam, the Switch via the Nintendo eShop, the Xbox One via the Microsoft Store, and the PS4 or PS5 via the PlayStation Store. You can keep up with any more Speed 3: Grand Prix news, updates or DLC, here.