When you're delivering a big update, it's almost invetible that some further tweaks will be needed. And that's why we've seen BeamNG.drive Hotfix V0.25.1 released shortly after the latest big 2.04GB version change.
It's a fairly small 83.05 MB download, but includes a fairly long list of fixes including for the new Civetta Scintella car, missions and the UI. Issues include lagging car dashbords, or automatic gearboxes locking up and exploding due to a freeze state.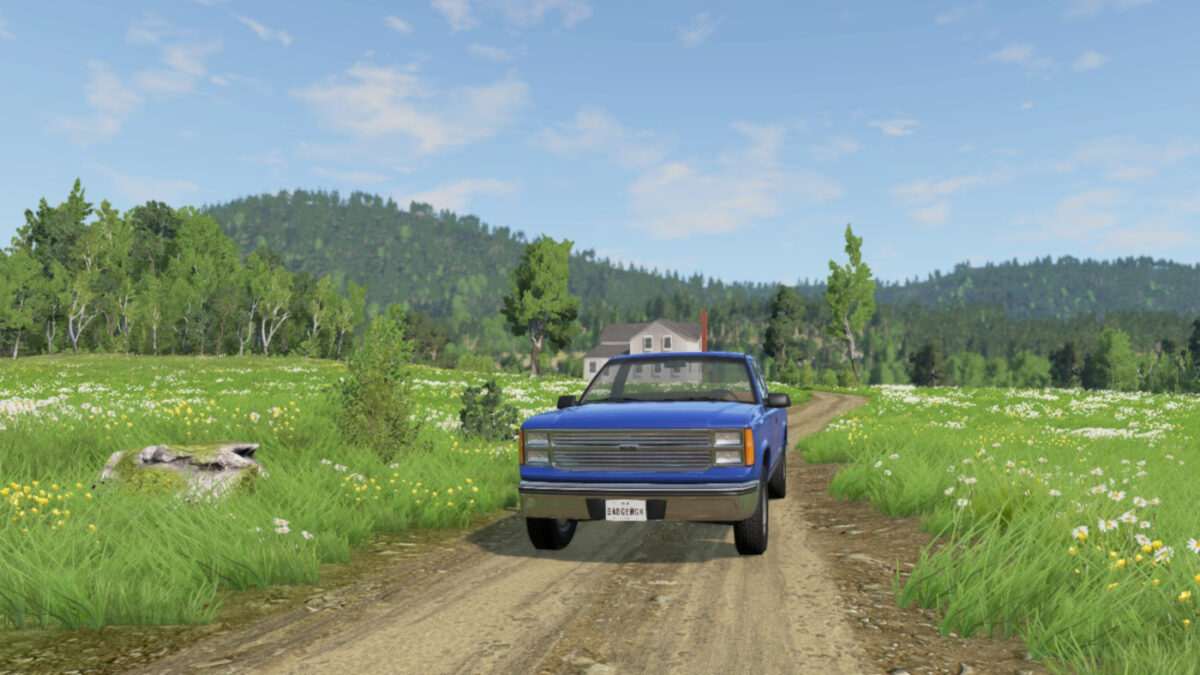 BeamNG.drive Hotfix V0.25.1 Release Notes:
Vehicles
Racing Gauges: Fixed wrong label for EV range and unit for EV power
Scintilla
Fixed wrong default drive mode part name
Fixed wrong naming of Corse mode in the dashboard
Improved front crash bar collisions
Improved node positioning on rear bumper
Fixed wrong unit for right fuel tank
Fixed headlight glass deformGroup causing both headlight lenses to break at once
Added missing power steering slot
Added race hood
Deformation tweaks
Physics
Fixed tire burst sound being triggered with a volume of 0
Fixed P mode in automatic gearboxes incorrectly locking up the output during freeze state and exploding upon releasing the freeze
Fixed Automation cars with specific brake settings crashing upon reset
Game Engine
Fixed lagging car dashboards: restored previous behavior for UI running at half the game FPS
Missions
Rounded score in the endScreen for Drift missions
Added walking ability to Crawl missions
Small fixes at Italy drag race prefab
Preventing buses to be spawned in the garage to garage missions
Fixed Custom Node loading not working in very specific cases
Traffic
Random events are now enabled by default
User Interface
Fixed several places that did not use the level's gravity
Fixed engine debug app displaying wrong power values
Audio
Fixed audio on Linux not working
Fixed missing engine starter and shutoff sounds
Rebalance of transmission whine(s)
Garage Mode
Fixed error when trying to load automation cars as well as some other vehicles
Fixed wrong camera angle when clicking on "Test"
Fixed Automation mods not showing up
Vehicle Controller
Fixed DCT using the wrong gear when shifting into M mode at non 0 speeds
Fixed incorrect math in generic gauge data for electric motors
Fixed negative pressures showing in in-car gauges after deflating a tire
Fixed an initialization issue in the rev-match logic
Italy
Fixed road issue in Città Vecchia
Input
Removed non-functional left-over debug binding
You can find BeamNG.drive for the PC via Steam, or through Humble Bundle. Keep up with all our latest BeamNG.drive news and coverage, here. Or check out our full BeamNG.drive car list for all the officially released vehicles for the game.