Just a relatively small update from Kunos Simulazioni with Assetto Corsa Competizione Hotfix 1.8.16 released following the launch of the new American Track Pack DLC.
All the changes are related to the new content, with some tweaks to the Circuit of the Americas and Indianapolis Motor Speedway. And changes to the presets for camber values and limits for cars in the American DLC track groups.
The American Track Pack added COTA and Indianapolis along with Watkins Glen International. The DLC costs £14.99 and is available for the PC version of the game, and will come to consoles at some point in the future. The release of the new circuits was accompanied by update 1.8.15, which also included liveries from the 2022 GT World Challenge American and European seasons, and varirous other tweaks and improvements to the racing sim.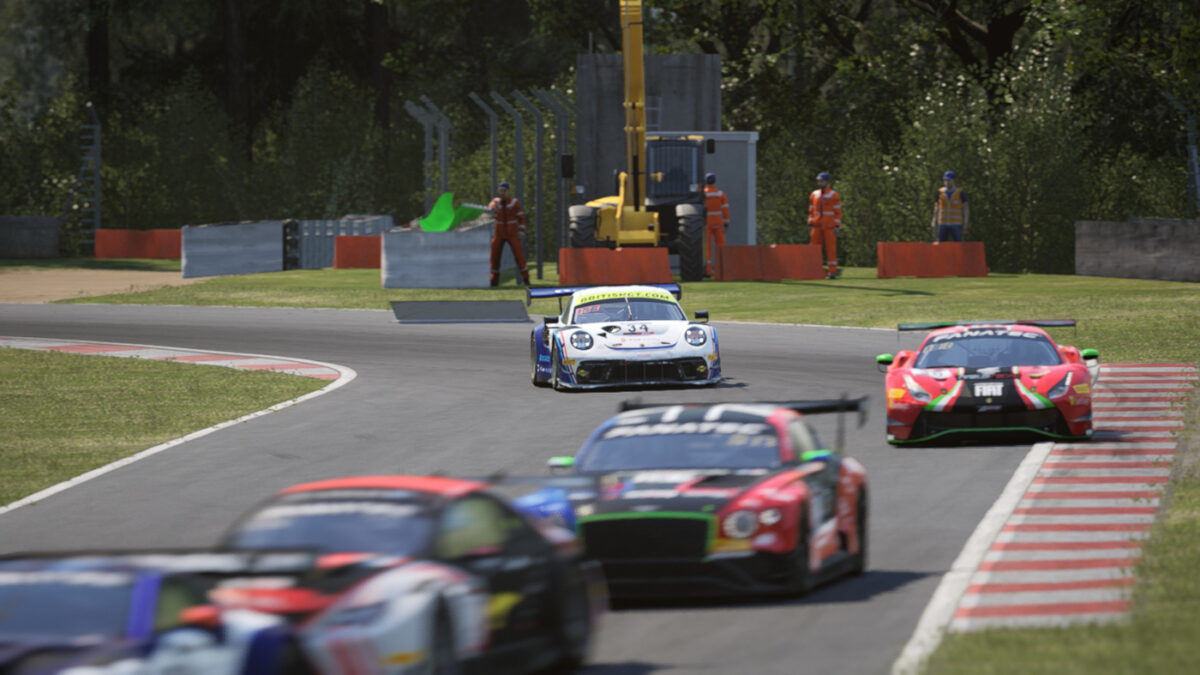 Assetto Corsa Competizione Hotfix 1.8.16 Release Notes:
COTA: added barrier in runoff to avoid wrong direction trigger
Indianapolis: podium graphics updated
Indianapolis: fixed ghosting occasionally disabling in pitlane due to erroneous surface type
Fixed camber values and limits in presets for a number of cars in American DLC track groups
Keep up with all the latest Assetto Corsa Competizione news and updates for PC and console editions, here. And every piece of content available in our full Assetto Corsa Competizione Car List, and Assetto Corsa Competizione Track List.
Assetto Corsa Competizione is available as a digital download for the PC via Steam, the Xbox One and Xbox Series X|S via the Microsoft Store and the PS4 or PS5 via the PlayStation Store. Or as a physical edition from Game or Amazon.