Many racing games tend to follow a similar formula, so it's interesting to see the new Rev to Vertex touge racing sim accounced by developer Plutonization. Apparently the team are led by a Hong Kong-based racer and already offer all kinds of motorsport products and services. And that now includes a game planned for release on December 16th, 2022.
But the key thing for us sim racers is that Rev to Vertex is a new game set in the hills and streets of Hong Kong, with geospatial data and Lidar used to recreate the geography accurately. And that will be important as the Japanese discipline of touge racing requires you to drive in pairs through mountain passes and winding roads. If the leading car can pull away they win, but if not, they swap positions and do the run again.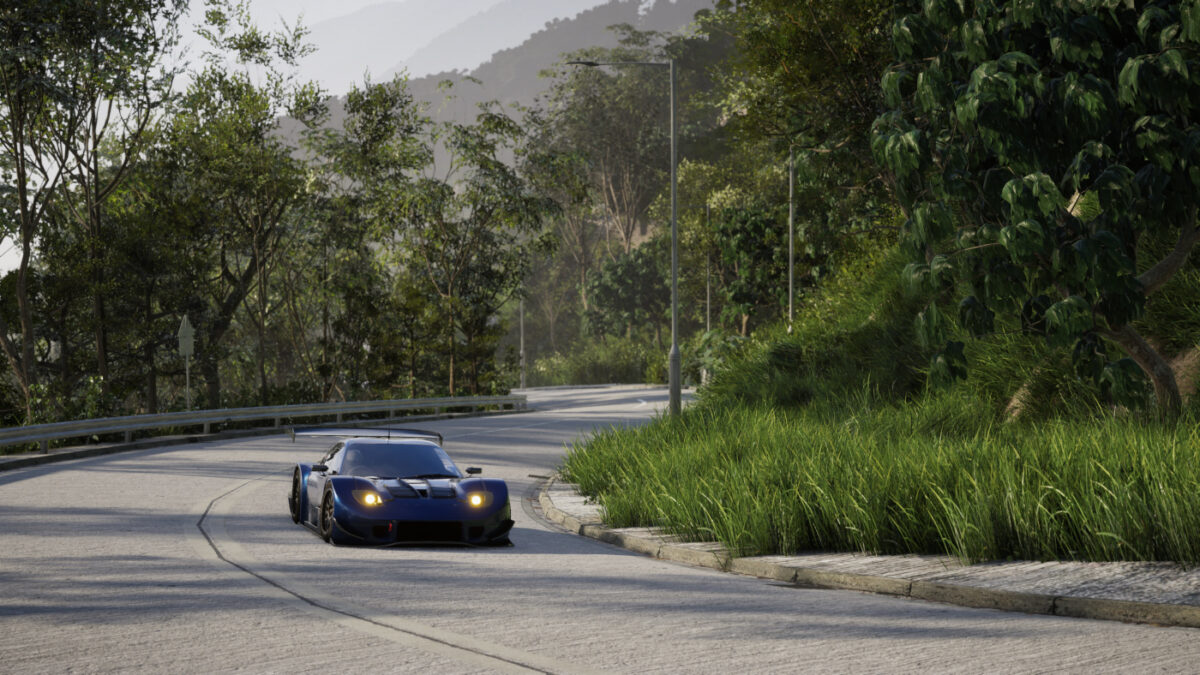 Racing sims and games have featured touge routes, such as the fictional Fujimi Kaido in Forza Motorsport games. And there are dedicated drifting games and sims, but touge racing doesn't require you to go sideways. So really, the closest title to date is probably the Initial D series developed by Sega, but that features stylised graphics based on the original anime and manga, and arcade gameplay. Rev to Vertex is promising realistic driving physics.
In addition to the 1:1 replica of Hong Kong and promise of realistic and authentic racing, there's also mention of an RPG element. There's no detail on what that might involve, but it seems that you'll be driving around finding drivers to battle, so along with customising and modifying your car, it's possible there could be character development or some kind of overarching mechanic to add something extra to the experience.
All we know at this point is the current version of Rev to Vertex has three tracks, with Road Twisk, Tolo Highway and Bride's Pool Road. And from the video and images, it looks pretty good.
You can add Rev to Vertex to your Steam wishlist, here. And keep up with all the latest Rev to Vertex news, updates and more, here.