The latest Italian hybrid sportscar will be available for car football as Rocket League adds the Ferrari 296 GTB in a paid bundle for 2000 credits from August 31st, 2022.
The 296 GTB was unveiled in June 2021 as a twin turbo 3.0 litre V6 putting out 654 horsepower, accompanied by an electric motor which produces 165hp. And that means a 0-62mph time of 2.9 seconds, and a top speed of more than 205mph. And it's not the first time the new car has appeared in a game, as it was included as a drivable vehicle in Fortnite Battle Royale for a limited time in Chapter 2: Season 7.
Two other models are available, with the track-oriented Assetto Fiorano, and the 296 GTS with a folding hardtop roof. There's also a racing version with the Ferrari 296 GT3, which is planned to enter Le Mans in 2023, along with the GT World Challenge.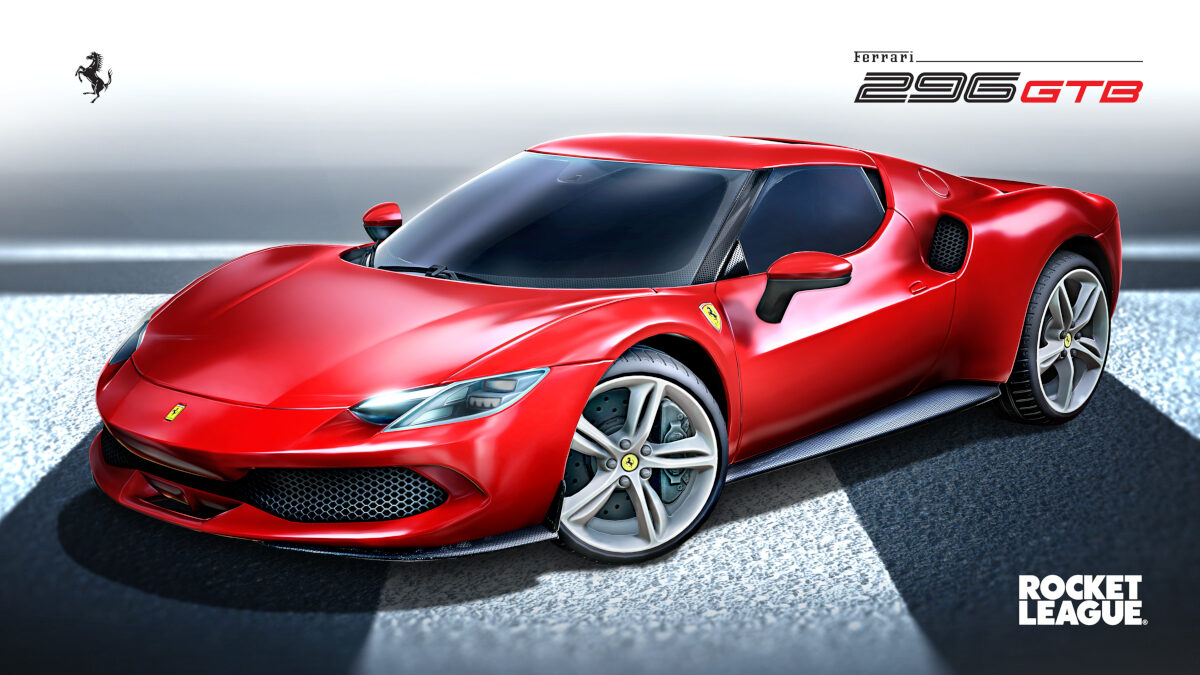 But now you can own it permanently with a bundle available in Rocket League until September 6th, 2022. The package includes the Ferrari 296 GTB which has the Dominus Hitbox, the 296 GTB engine audio, wheels, antenna, and Assetto Fiorano decal. It's worth noting that these items can only be equipped to this car, and it can't be customised with any other branded content.
And if you don't fancy investing in the new Ferrari, but want to show you're a fan of the brand, there's a free Ferrari Player Banner available to claim in the item shop.
You can keep up with all the latest Rocket League news, events and coverage, here. Rocket League became free-to-play in 2020, and is available for the PC via the Epic Store, the Xbox One via the Microsoft Store, the PS4 via the PlayStation Store, and the Nintendo Switch via the Nintendo eShop.