Not to be confused with Ignition or Heat 5, NASCAR Rivals launches for the Nintendo Switch today, October 14th, 2022, as the official title for the 2022 season.
NASCAR Rivals is a Switch exclusive title which isn't based on the technology used for Ignition, which received a poor response on release. Instead, it follows on from NASCAR Heat Ultimate Edition+, which was published for the Switch in November, 2021 with two seasons of content and 39 tracks including nine dirt ovals. Meanwhile NASCAR Heat 5 was due to receive a 2022 Season update on October 21st with the current cars and liveries, but that's now been pushed back.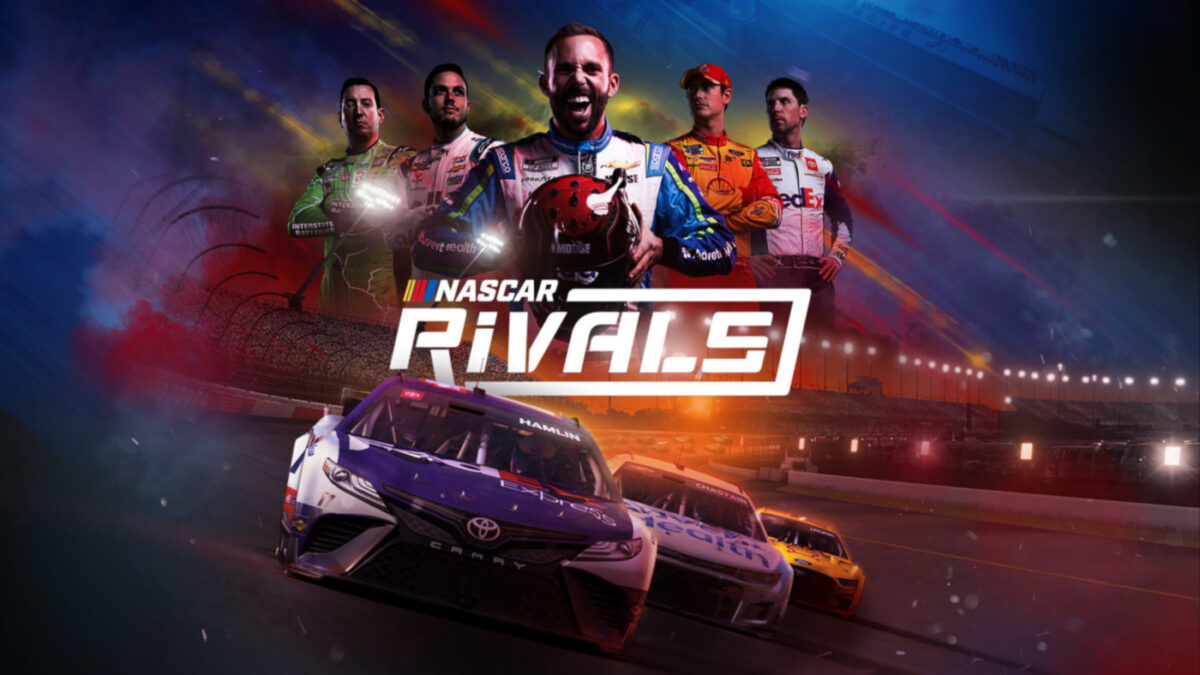 After all of that, NASCAR Rivals features 27 tracks at launch, including every venue used in the 2022 season, along with the drivers, teams and liveries. It has a standard career mode, along with 20 challenges featuring preset scenarios for you to tackle.
As you'd hope, there's local split screen multiplayer using the Nintendo Switch Joy Cons, along with online multiplayer against up to 15 other drivers.
Other features in NASCAR Rivals include a character creator, a revamped Paint Both to customise your car, and enhanced audio. One thing that does seem to have slipped since initial announcements, was local network multiplayer, which was originally mentioned as allowing up to 8 people to compete.
Developer and publisher Motorsport Games continues to operate with negative cash flow and without the existing cash on hand to operate for the next 12 months, as stated in the most recent earnings report, with a planned KartKraft console release also previously pushed back to 2023.
NASCAR Rivals is now available for the Switch as a digital download via the Nintendo eShop, costing £44.99. Or you can buy a physical copy from retailers including Game, who list it at £39.99, or Amazon, who currently have it available for order at £34.95.
And you can keep up with all of the latest NASCAR Rivals news, updates, DLC and more, here.