If the limited edition F1 22 McLaren Future Mode livery wasn't enough incentive to play the game, there's now an F1 22 free play weekend and U.S. Grand Prix livery to enjoy, along with a chance to virtually meet Daniel Ricciardo.
First up is the fact you'll be able to race for free with a trial running from October 20th and October 23rd for the Xbox One and Xbox Series X|S, and until the 24th on the PS4, PS5 and PC via Steam. So you can download the game and try it while the Formula 1 United States Grand Prix takes place at the Circuit of the Americas in Austin, Texas.
And to help you get up to speed, current McLaren driver Daniel Ricciardo has created a hot lap guide of the track. If you share your fastest attempts using the hashtags #RicciardoChallenge and #F122gameSweepstakes, you'll also be entered into a competition for a virtual meet and greet, and race-off, with Ricciardo, with the winner selected at random (subject to terms and conditions).
But there's more, with new U.S. inspired content available in-game until November 7th, which includes a Stars and Stripes livery, helmet, race suit, gloves, and The Griddy podium celebration. It arrived via an update which also included a new My Team Icon by adding two-time World Champion Mika Hakkinen.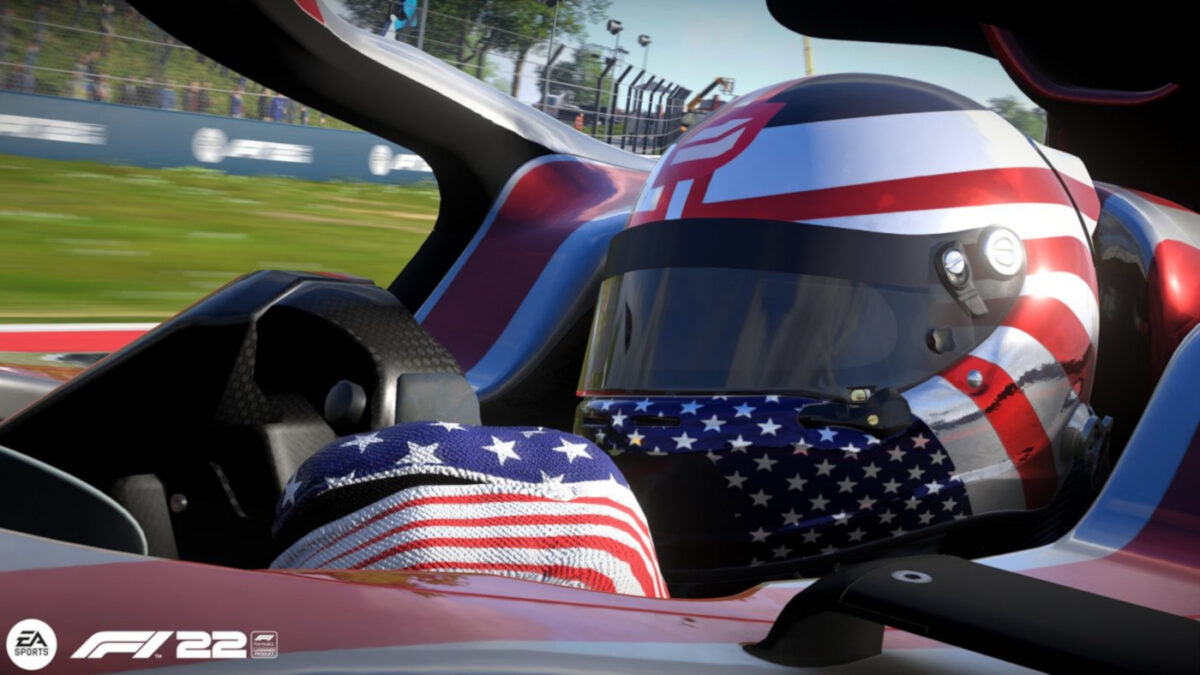 "With the Circuit of the Americas just around the corner, we wanted to do something special and allow as many players as possible to experience the new era of Formula 1," said Paul Jeal, Senior Director F1® Franchise at Codemasters. "During this free weekend trial, anyone can experience the thrill of Formula 1 for a limited time and we couldn't have asked for a better coach to show us around the circuit than Daniel Ricciardo."
You can buy F1 22 for the PC on Steam, the Epic Games Store, and Origin. Or via the Microsoft Store for the Xbox One and Xbox Series X|S and the PlayStation Store for the PS4 and PS5. Physical copies are available from Game or Amazon.
Keep up with all the latest F1 22 news, updates, DLC and more, here. And you can find all the cars in the game, including supercars for the first time, in the full F1 22 Car List, here.