It makes sense to celebrate football in the car soccer game, and you can do just that as the Rocket League Nike FC Cup Event will run from November 17th until December 6th, 2022.
As with most Rocket League events, there will be challenges to complete, with rewards alongside Item Shop content. The Nike FC Cup Event challenges will let you lock country player banners and decals alongside other incentives. Meanwhile the shop will include the Nike Next Generation Pack, and the Nike CR7 Pack, which includes a decal inspired by Cristiano Ronaldo's CR7 Mercurial boots.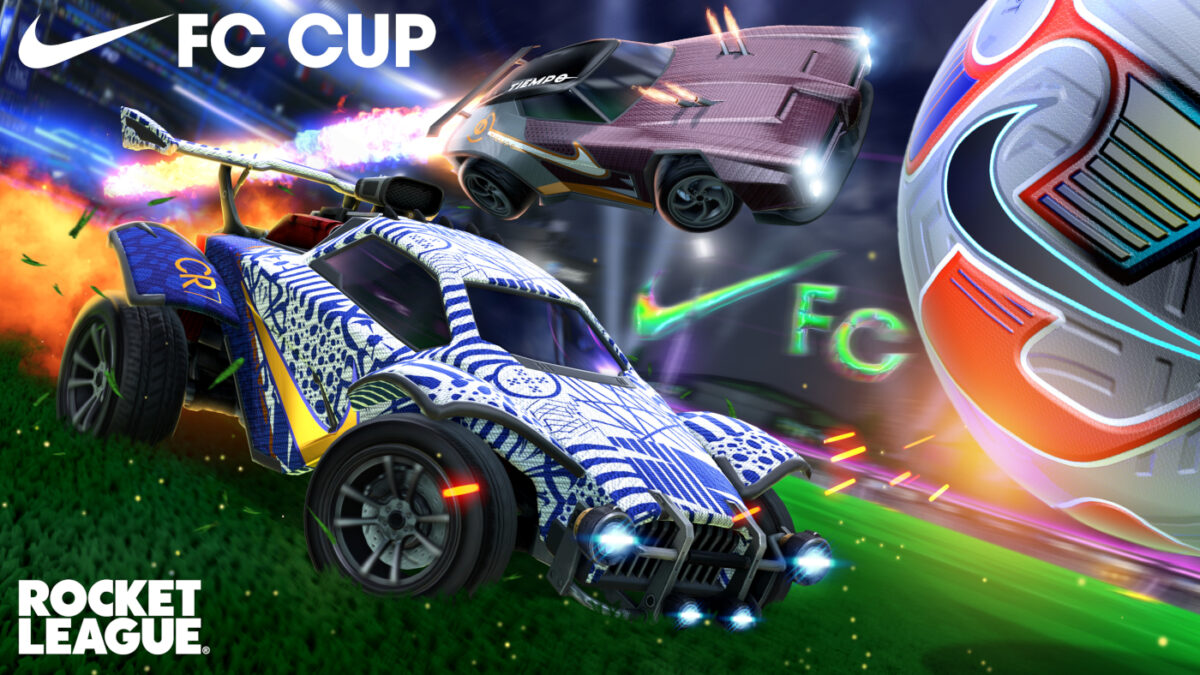 More exciting will be the Fan Clash, which lets you choose to represent one of 40 national teams, and then earn points to get to the top of the leaderboard. Plays of the winning team receive the 'Nike FC Cup MVP' title, and the top four sides will get the Nike FC 2022 Titanium White Goal Explosion.
And there's more coming on November 30th, with a new Nike-themed limited time mode, with the Nike FC Showdown offering four vs four teams a Nike ball which is faster, but less bouncy. And you'll be able to play it until December 14th, 2022.
Meanwhile, there will also be another drop of Nike content into the Item Shop, joining the other packs until they're removed on December 6th.
You can keep up with all the latest Rocket League news, events and coverage, here. Rocket League became free-to-play in 2020, and is available for the PC via the Epic Store, the Xbox One via the Microsoft Store, the PS4 via the PlayStation Store, and the Nintendo Switch via the Nintendo eSho