Remember Eden Games, developers of V-Rally, the original Test Drive Unlimited, and most recently Gear Club Unlimited? Well, their latest title is a bit different, as Smurfs Karts launches for the Nintendo Switch in time for Christmas 2022.
Apparently 2023 is the 65th anniversary of the small blue characters created by Belgian comic artist Peyo, and I know they were popular when I was a child, and they've featured in some fairly recent films, so presumably kids today are still reasonably familiar with them. And it's the first racing game to feature the characters since Smurf Racer! developed by Infogrames and released in 2001 for the PS1.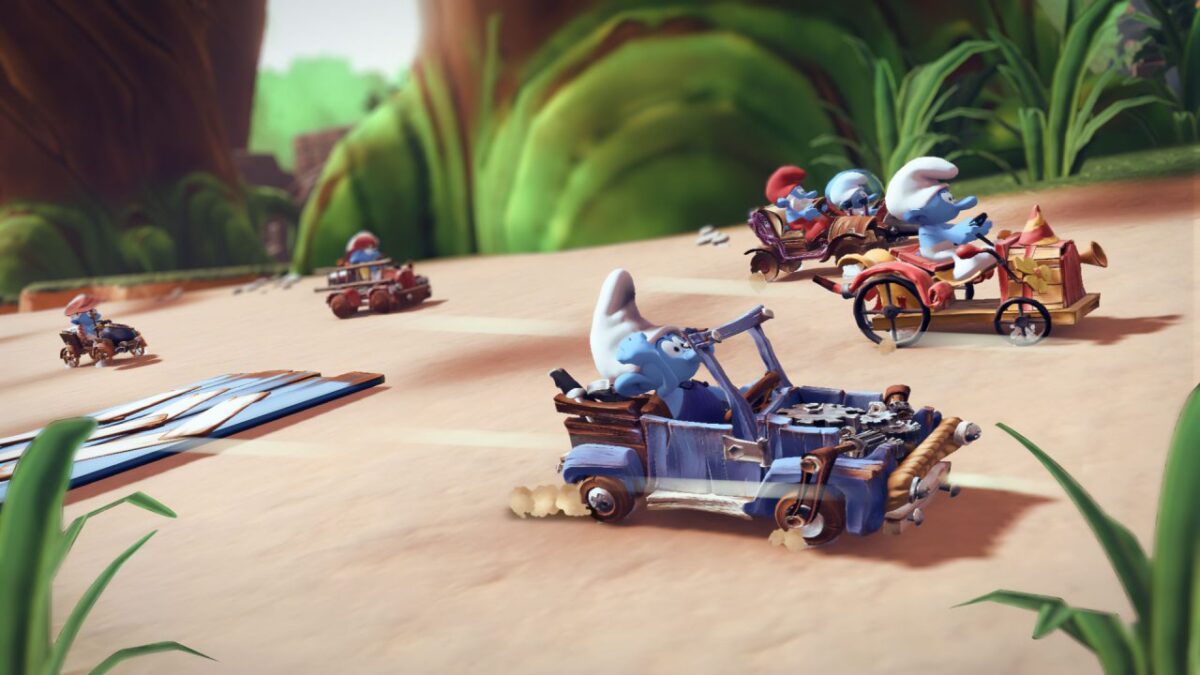 The game features 12 tracks set in the Smurf's universe, including their iconic village and even the house of evil villain Gargamel, as you choose from 12 playable characters with their own kart and special item. So if you've ever wanted to race a kart as Papa Smurf or Smurfette, your very specific ambition can now be fulfilled.
Along with the single player game, there's split-screen local multiplayer for up to four people to Smurf together, and a time challenge mode with online leaderboards. Apparently if you do well, you'll unlock original bonuses for your personal album, and there's a special Turbo Edition for physical retail copies which adds two sticker sheets and an embroidered Papa Smurf patch to your purchase.
And that's about your lot. Smurfs Karts is available now and published by Microids for the Switch. It's priced at £44.99 via the Nintendo eShop, or you can find physical copies via Game or Amazon.