The demolition racing classic from Bugbear Entertainment can now be played on your tablet or smartphone, as Wreckfest Mobile launches for iOS and Android.
HandyGames are responsible for developing the mobile version, and it's a fairly good representation of everything you'd find in the PC edition, rather than scaled down for the smaller devices. And they've resisted the temptation of free-to-play, so you just buy the game and start racing. As with the PC and console games, you can choose to buy DLC packs, but it's perfectly possible to race and win without them.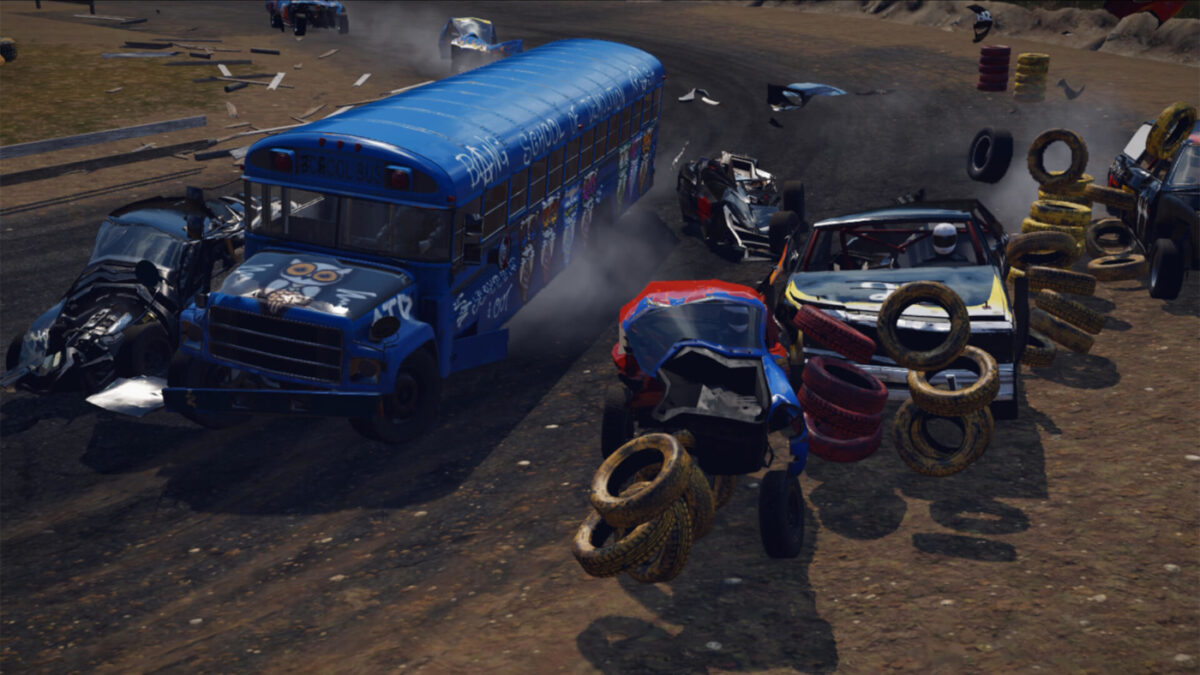 The fairly simple Career and Challenge modes are all included, along with Multiplayer, which is where Wreckfest tends to deliver the most fun. There's nothing quite like punting a car off a circuit and knowing that a human is swearing at you somewhere in the world. Especially with a total of 24 vehicles on track, so even if you're towards the back of the race, there should be someone to crash into.
I've always enjoyed Wreckfest, especially when you can jump in and drive everything from a lawnmower or motorised toilet to a school bus or truck. And the handling does allow for some skill to shine, although you might need to tweak the controls on mobile or invest in a mobile-compatible controller to get the most from your racing.
Wreckfest Mobile is out now and available on the U.S iOS app store for $9.99 and will probably be arriving on the UK version shortly. It's also available on the Google Play Store for £8.49, and it's coming soon to the Samsung Galaxy Store as well.
Keep up with all the latest Wreckfest news, updates and content, right here. And you can see all the vehicles officially available in the game, from motorised toilets to trucks, with our Wreckfest Car List.
You can buy Wreckfest digitally on Steam for the PC, on the Microsoft Store for Xbox One or Xbox Series X|S and the PlayStation Store for PS4 or PS5. Or via Game or Amazon.