For the third game to try and capture the most famous road racing event in the world, we'd see TT Isle of Man 3 announced with a new developer. Rather than Kylotonn, who created the previous two games, TT Isle of Man: Ride on the Edge 3 has been developed by Raceward Studios.
It's an interesting switch as publisher Nacon is a French company, and Paris-based Kylotonn recently finished work on their final WRC game under the official license, WRC Generations. But they do have the upcoming Test Drive Unlimited Solar Crown due for release in 2023, so you'd imagine they're pretty busy at the moment.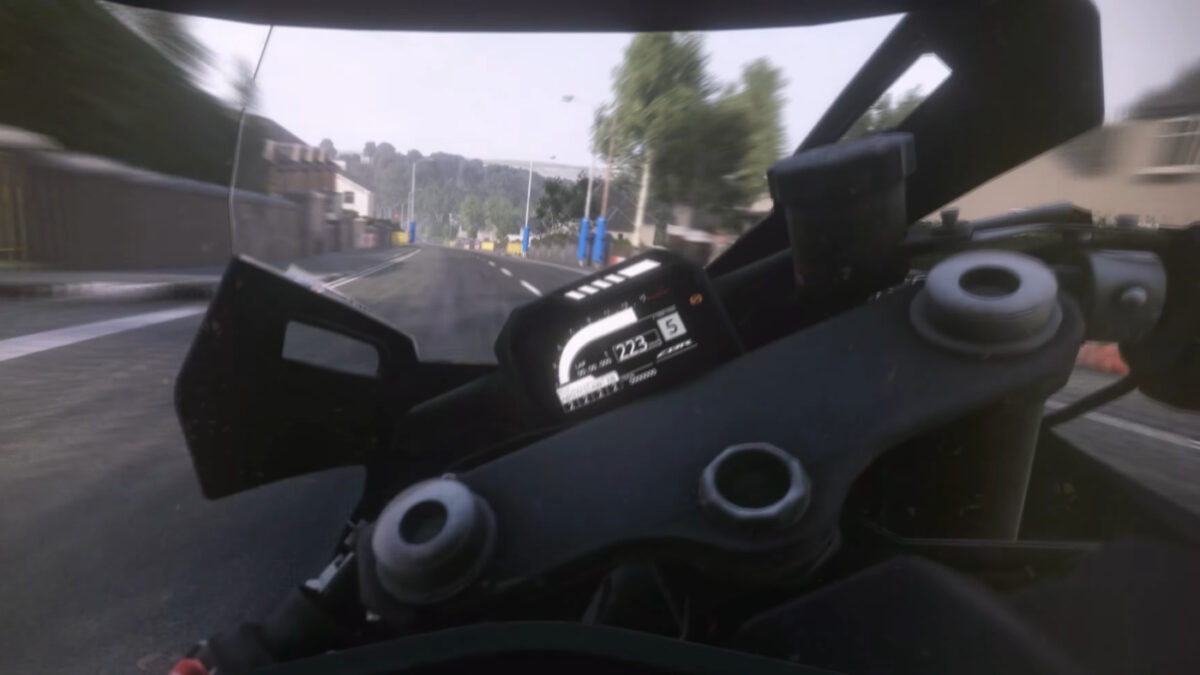 Instead, TT Isle of Man: Ride on the Edge has gone to RaceWard Studio, part of Nacon Studio Milan, who previously developed RiMS Racing for release in August 2021. But the new title will continue to be based on the KT Engine used for previous titles.
But how do you attract anyone who owns either of the previous games, or more casual racing sim fans? Well, along with the 37 mile (60km) Isle of Man TT circuit, and the official teams and bikes from the 2022 event, there's a new Open Roads feature which allows you to travel freely around the 124 miles of roads on the island, discovering points of interest, challenges, and online competitions.
That's a potentially fun and interesting move, especially given that 'Mad Sunday' has been a part of TT history as it allowed fans to ride around the course on the open roads following the end of practice sessions. But that ends in 2023 with a new Isle of Man TT race schedule, so the new game will be the best way to experience what it's like to actually ride the route.
A total of 32 different circuits are mentioned for the game, including current and historical courses, suggesting you'll potentially get to ride different road racing locations from the past and modern eras. And both Superbikes and Supersport machines and riders are explicitly mentioned, so you'll get the litre and 600cc racing machines, although there's no mention of any other classes at the moment.
"After the great feedback we received about RiMS Racing, we are delighted to have applied all our expertise into this incredible race," said Marco Ponte, CEO and Creative Director at RaceWard Studio. "For a team of developers with such passion for motorcycling, it makes us immensely proud to make the official game that recreates this legendary race for motorbike fans around the world."
TT Isle of Man Ride on the Edge 3 is planned to be released in May 2023, before the event begins this year. And it's being produced for the PC, PS4, PS5, Xbox One, Xbox Series X|S and the Nintendo Switch.
You can keep up with all the latest TT Isle of Man Ride on the Edge 3 news, updates and more, here.