The late 1990s and early 2000s are seen as a golden age of touring car racing by many fans, with Super Touring making way for the BTC Touring formula in 2001. And you can go back to that period of racing with the new VRC Tours Pack released for Assetto Corsa by the Virtual Racing Cars team.
The bundle of three cars will cost you $12.97 (Currently discounted to $11.02), with individual models available from $4.29. While the Fortix Mando, Vorax Vector and Gojia Ascent are fictional, their names and styling may bring back some memories of championship-winning touring cars from 2000 to 2008, driven by the likes of Alain Menu, Matt Neal, Fabrizio Giovanardi and more. And the trailer released by VRC does a great job of bringing back the flavour of that era.
All of the cars feature a fully 3D modelled interior and engine bay area, with 10 custom liveries, and both standard game and CSP extended physics. The fictional creations are all based on a combination of different kits used during the early 2000s, with up to 325hp from 1.8 to 2.5 litre engines, a minimum weight of 975kg, and 270mm wide tyres, along with MacPherson Strut/Double Wishbone front suspension and independent rear suspension.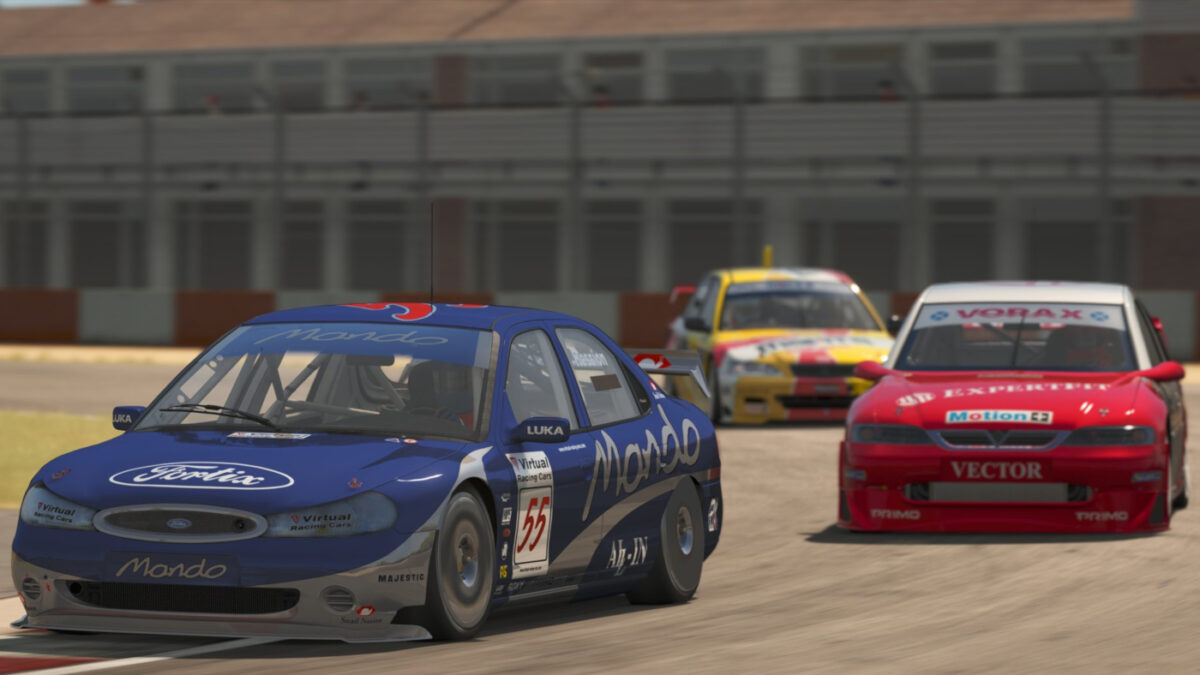 While tese may be fictional cars, they certainly inspire memories of Donington Park, Brands Hatch and Silverstone, and the epic touring car battles which took place during that era. And like many of the leading mod teams, VRC have been applying ever-increasing levels of attention and detail to the look and sound of their creations, along with the physics.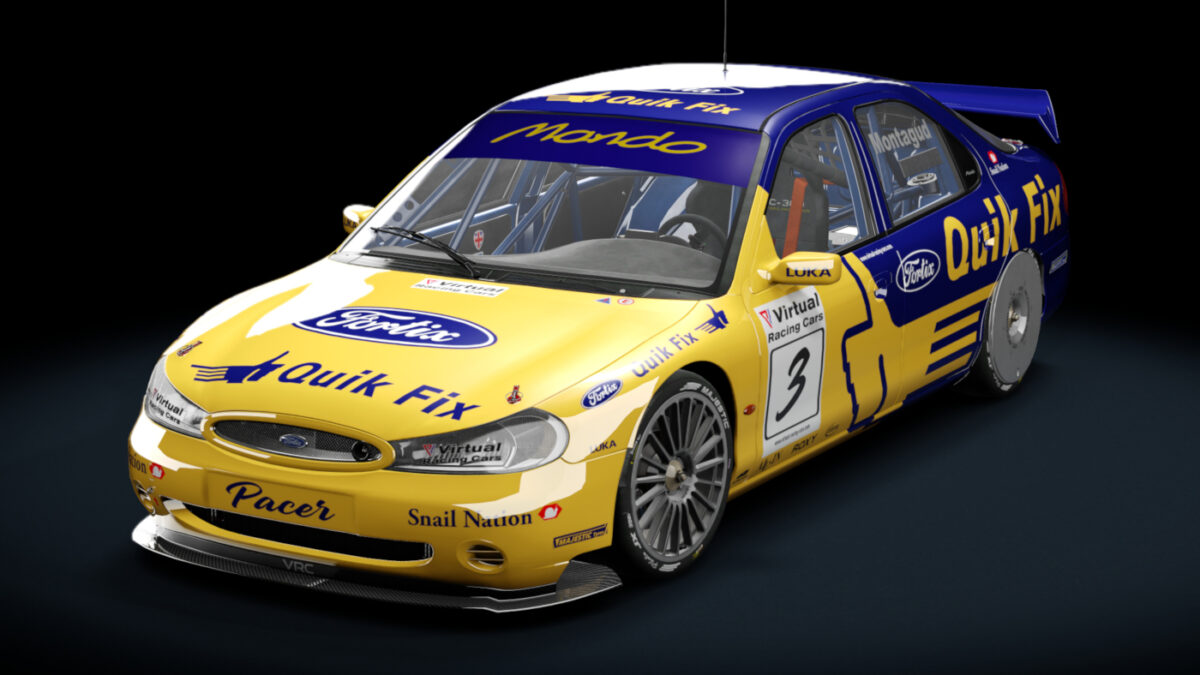 For reference, the entry list for the 2000 BTCC championship included Alain Menu, Rickard Rydell and Anthony Reid in the Ford Mondeo, Jason Platro, Yvan Muller and Vincent Radermecker in the Vauxhall Vectra, and James Thompson, David Leslie and Peter Kox in Honda Accords, along independent drivers Matt Neal and Colin Blair in Nissan Primeras, and a field of Class B cars.
Obviously, you might also need to source a few circuits to recreate the full BTCC calendar, but you can then run a full early 2000s season or league.
You can find the VRS Tourers Pack and individual cars via the Virtual Racing Cars shop, alongside their other Assetto Corsa creations, and add-ons for other games including Automobilista 2, Project Cars 2 and rFactor 2.
You'll also need a copy of the Assetto Corsa sim (available via Steam). And if you need to know how to install modded content, check our guide on installing mods for Assetto Corsa, here. Along with all the latest news, updates, mods and esports for Assetto Corsa, here.