Given that KTM has recently released the X-Bow GT4 as an official mod, and Ferrari will be exclusively providing the 488 Challenge Evo for their new race series, we thought it was a good time to revisit how to install mods for Assetto Corsa on the PC.
The racing sim from Kunos Simulazioni was originally released in 2014, and remains hugely popular in the sim community today. Partly due to the quality of the game, updates and DLC which came from Kunos until the end of 2017. And also due to the fact the modding community embraced the opportunity to add new cars and tracks into the game.
As a result, it's possible to drive everything from classic cars to buses and earth movers. Or visit a huge range of real and fictional circuits produced by the Assetto Corsa modding community.
So if you fancy going beyond the base game and exploring what's available, you need to know how to install mods for Assetto Corsa on the PC. Obviously console owners won't have the same option, unfortunately.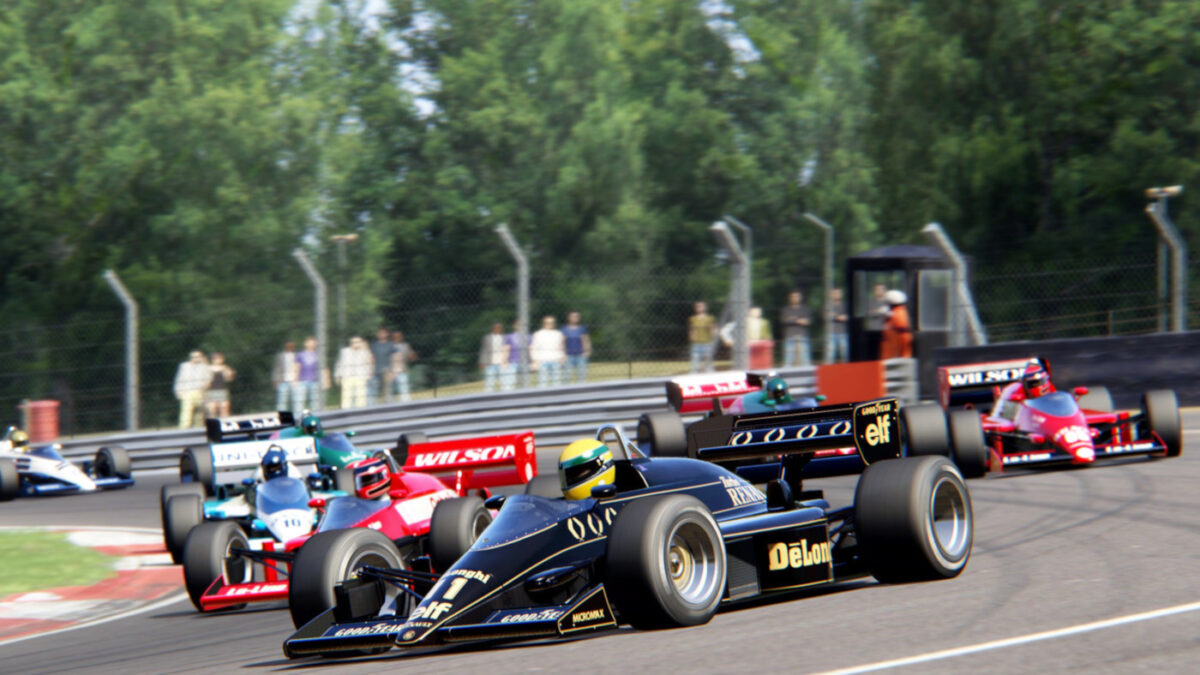 How To Install Mods For Assetto Corsa
Installing mods into Assetto Corsa isn't very difficult in most circumstances. For the release of the KTM X-Bow GT4, the download file included an installer for Windows and Steam, so it was simply a case of clicking run on the file and waiting for everything to be finished. Which is handy.
You'll obviously need to have bought and installed a copy of Assetto Corsa from Steam.
Before installing a new mod, you should always back up your existing files and folders. It's generally rare that a mod will completely break your game, but it's been known to happen. So the time spent backing everything up before each install will pay off if that happens.
You'll also need to find the mod files. As with any software, it's best to stick to reputable sites. And to check any downloads with good antivirus software. Some mods will be available for free, whilst others may require payment. It depends on the individual modders or teams.
Just be aware that paying for a mod doesn't automatically mean it will be a safe download and work faultlessly.
Installing Mod Files in Assetto Corsa
To start, you'll need to know where your version of Assetto Corsa is installed on your PC. It'll usually be found at C:Program Files (X86)Steamsteamappscommonassettocorsa, although it'll be different if you download your games to a second hard drive, for example.
Most mods will tend to have some short instructions on where to place the files, but typically the following rules will work.
To install new cars, you usually copy the mod folder into C:Program Files (X86)Steamsteamappscommonassettocorsacontentcars. Sometimes the mod will have nested folders, so you might have to remove the top level folder if the mod doesn't work.
To install new tracks, you usually copy the mod folder into C:Program Files (X86)Steamsteamappscommonassettocorsacontenttracks. Again, you might find the mod has nested folders which require the removal of the highest level.
For sound packs, you will be replacing the default car sound files. So it's even more important to back up the original data. The files will again go into C:Program Files (X86)Steamsteamappscommonassettocorsacontentcars.
Mods and Online Multiplayer:
Generally mods shouldn't affect your ability to race online. Some servers may require you to install specific car and track mods to be able to race on them.
Managing your Mods:
Obviously we've mentioned manually installing individual mods, but if you're getting into adding lots of extras, it may be worth checking out the Content Manager from AssettoCorsa.Club.
Despite the name, it's not affiliated with Kunos Simulazioni, but it does provide a new game launcher and front end for managing Assetto corsa mods. Especially with management for cars and skins, weather and a repair tool for mods which are obsolete or have common errors.
There's a free Lite version to try, and you can also unlock a Full version by donating any amount to the team behind it. As well as mod management, it also adds graphoics options including dyanmic lights, particle FX (smoke, sparks and grass), weather FX with a dynamic weather engine and more.
Obviously we can't take any responsibility for any external content you download, so any mods or third party software is added at your own risk!
What we're able to do, is keep you informed with the latest Assetto Corsa news and updates, here. And you can buy Assetto Corsa for the PC on Steam.