Along with teasing Jerez for a future update, there are further tweaks to the new damage model, especially in the GT3 class, with iRacing 2023 Season 1 Patch 3 Hotfix 2 released to download.
The previous update arrived at the end of January and updated cars which were running on the new damage model prior to the start of the year. Existing issues had meant those vehicles had ended up stronger and less susceptible to damage, but with those problems fixed, the classes could now be weakened and made more realistic.
Now a futher 154MB download includes system-wide adjustments for all cars and objects, so you've got less chance of being snagged on another vehicle or tyre walls. Along with an update to the GT3 class to avoid excessive scraping from curb impacts. Some undisclosed cars have also had a tyre tweak for the rubber when driving over curbs and rumble strips.
And the other notable addition is that slowdown penalties have been added to the banked apron for the Daytona International Speedway, following 2023 iRacing Daytona 24 controversy. The winning Williams Esports GTP was found to have used the apron for their pole position qualifying time, and the new slowdown should stop this without penalising anyone using the section of track to nurse a broken car back to the pits.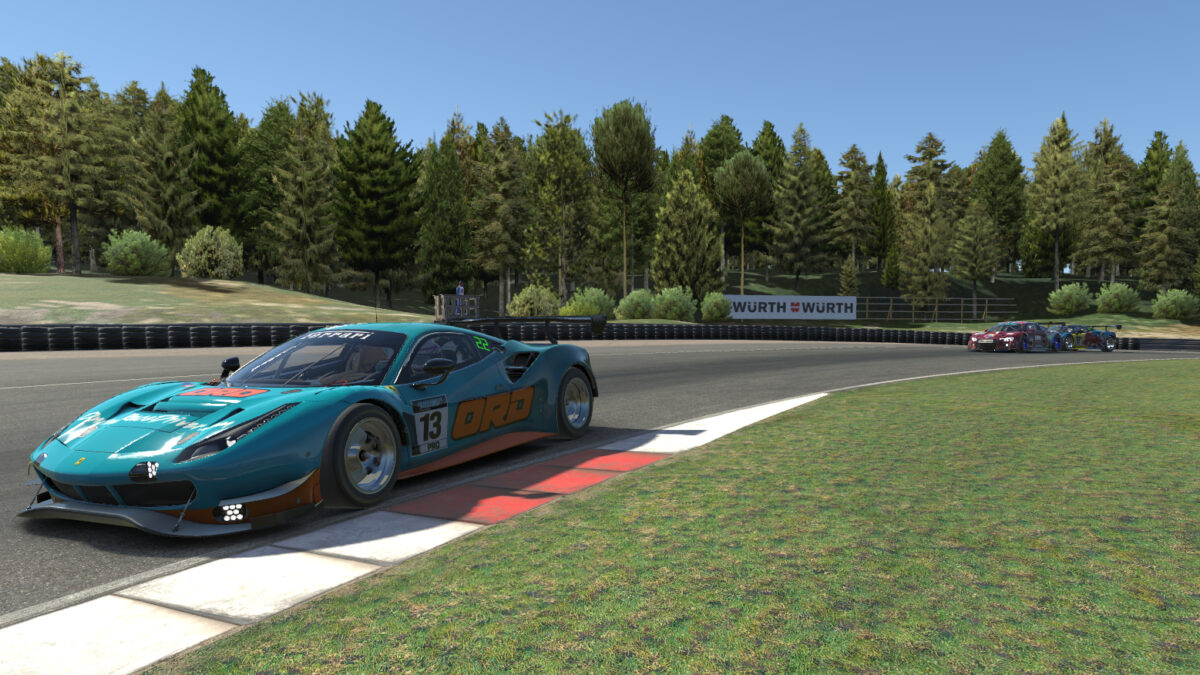 iRacing 2023 Season 1 Patch 3 Hotfix 2 Release Notes:
SIMULATION:
Tire Model
Fixed an issue for some cars where tire rubber was becoming unrealistically extra conditioned when driving over curbs and rumble strips.
Surface Model
Soft surface model properties for gravel have been updated.
New Damage Model
A system-wide adjustment has been made for how bodies that connect and retain contact with each other over time behave. This change is designed to reduce the likelihood and severity of objects snagging on one another.
– – Objects that retain contact with each other must be allowed a degree of lateral displacement, provided they can overcome the forces of friction provided by their surfaces, the angle of movement, and the force of the movement. Too much displacement can cause snagging. To avoid snagging, we have limited the amount of displacement allowed relative to the axis of contact.
Physics properties for a variety of wall objects have been adjusted to prevent snagging and catching behaviors, as well as reduce the likelihood of a vehicle becoming stuck bisecting the wall. These adjustments should also create more uniform damage from impacts based on the wall type. The wall types affected include: concrete, chain link fences, ARMCO barriers, and tire walls.
Replays
Fixed an issue where users' screens would serve a 10 second penalty in a dark void after loading a replay that included the maximum number of car types in the session.
CARS:
<Car Class> GT3 Cars
A New Damage Model tuning update has been completed for these cars to avoid excessive scraping from curb impacts.
NASCAR Cup Series Next Gen Toyota Camry
Texture mapping on the front fenders has been updated. This fixes some UV warping from the 2023 Season update, and fixes issues with damage decals and camera draw distances.
TRACKS:
Daytona International Speedway
(Road Course) – Slowdown penalties have been added to the banked apron, and cones have been adjusted to show where it is safe to use the apron again.
You can sign up to iRacing, here (and credit your referral to ORD, which we'd appreciate!). And see all vehicles included in your basic subscription, or what you can access by paying more, in our full official iRacing car list, here. Or check out all of the included circuits, and the others you can buy, in our full official iRacing track list, here.