There are various visual improvements to download for cars and circuits as iRacing 2023 Season 1 Patch 4 focuses on graphics. Aside from a new League option to remove drop weeks after a certain point in the season, and an issue with pit starts at Wild West Motorsports Park, everything else is about improving the performance and look of the sim racing platform.
The changes include switching the SpeedTree self-shadow option to off by default, updating texture mapping and decals on the NASCAR Cup Series Next Gen Mustang and Ford 150 truck, and for anyone bugged by smaller details or trying to capture great screenshots, an issue with brake rotor glow not appearing properly on a number of cars.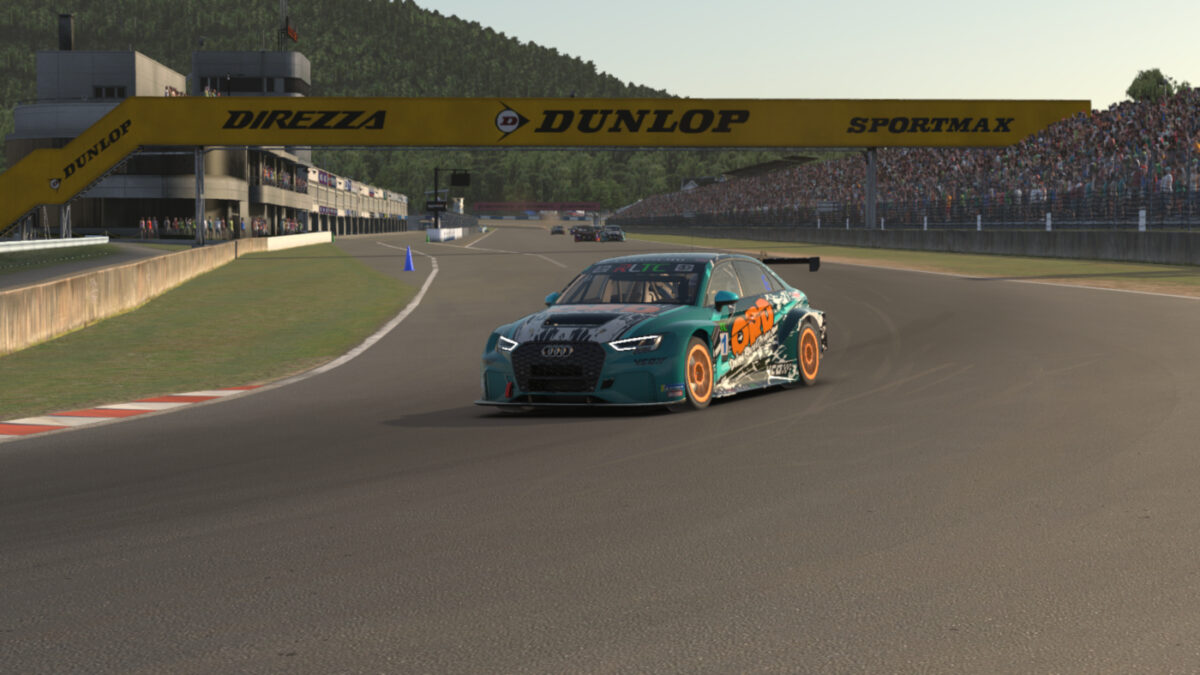 I can't speak for anyone else, but I've certainly seen some more graphics performance and stuttering issues running iRacing recently. It may be down to changing the telemetry software I'm using or other background processes not operating correctly, but I've had to start lowering the visual options to try and prevent issues, especially if I'm racing in larger multi-class fields.
So while it's not an update bringing new content (like Jerez) or changing the balance of power for any race series, which is logical near the end of the season, anything that might improve the look of iRacing whilst also improving the performance on a fairly typical PC is welcome. Especially given the price of new graphics cards still isn't cheap.
iRacing 2023 Season 1 Patch 4 Release Notes
iRACING UI:
Guided Tours
The bowtie icon has been replaced with an "i" icon. Farewell, Jeeves!
Leagues
We have added an input box for a new League Season option: "No Drops on or After Week X". This allows the user to specify that race weeks cannot be dropped after a given week number. This feature is only enabled if the number or drop weeks is not 0.
Results & Stats
The iRacing UI now allows for viewing Standings by All Cars, by Car Class, by Car, and by Car in Car Class.
Paint Shop
Slightly reduced overexposure for bright colors.
SIMULATOR:
Graphics
The SpeedTree self-shadow option is now disabled by default for all graphics performance classes. Previously, it had been enabled in all graphics performance classes, but it requires two extra renders of the trees and may have contributed to stuttering or a general performance hit.
Visual Effects
Fixed an issue where brake rotor glow was not appearing correctly on the following cars:
– – Aston Martin Vantage GT4
– – Audi RS 3 LMS
– – BMW M4 GT4
– – BMW M Hybrid V8
– – Dallara iR-01
– – Dirt Midget
– – Formula Renault 2.0
– – Honda Civic Type R
– – Legends Ford '34 Coupe
– – Legends Ford '34 Coupe – Rookie
– – Mercedes-AMG GT3 2020
– – Mercedes-AMG GT4
– – NASCAR Cup Series Chevrolet Camaro ZL1
– – NASCAR Cup Series Ford Mustang
– – NASCAR Cup Series Toyota Camry
– – NASCAR Xfinity Chevrolet Camaro
– – NASCAR Xfinity Ford Mustang
– – NASCAR Xfinity Toyota Supra
– – Porsche 718 Cayman GT4 Clubsport MR
– – Porsche 919
– – SCCA Spec Racer Ford
– – Street Stock
– – Subaru WRX STI
– – Toyota GR86
CARS:
<Car Class> NASCAR Cup Series Next Gen Cars
Rub block shapes have been updated.
NASCAR Cup Series Next Gen Ford Mustang
Texture mapping on the front fenders has been updated, which fixes issues with damage decals and camera draw distances.
NASCAR Truck Ford F150
Fixed an issue with duplicate contingency decals on the nose.
TRACKS:
Los Angeles Memorial Coliseum
Starting grid positions have been moved away from the wall slightly.
Long Beach Street Racing Course
Adjusted the location of the short parade lap grid to give the rear of the field time to get rolling before the green flag is given.
Wild West
Fixed an issue where cars that missed the start would be released immediately and would come out of the pits way ahead of the pack. Now, Race Control properly holds these cars for about 20 seconds so they come out just behind the pack as expected.
You can sign up to iRacing, here (and credit your referral to ORD, which we'd appreciate!). And see all vehicles included in your basic subscription, or what you can access by paying more, in our full official iRacing car list, here. Or check out all of the included circuits, and the others you can buy, in our full official iRacing track list, here.