The famous American street circuit will soon be released by Studio 397 with Long Beach announced For rFactor 2 in February 2023. It apparently uses the latest laserscan data to replicate the track, along with the famous circuit details including the water fountain.
Originally used in September 1975, the Long Beach GP Street Circuit first hosted the United States Grand Prix West in 1976, but is best known from the Indy racing calendar since 1984. Located in California, it features 11 turns around the 1.968 mile (3.167 km) route, and is known to be challenging on both drivers and equipment.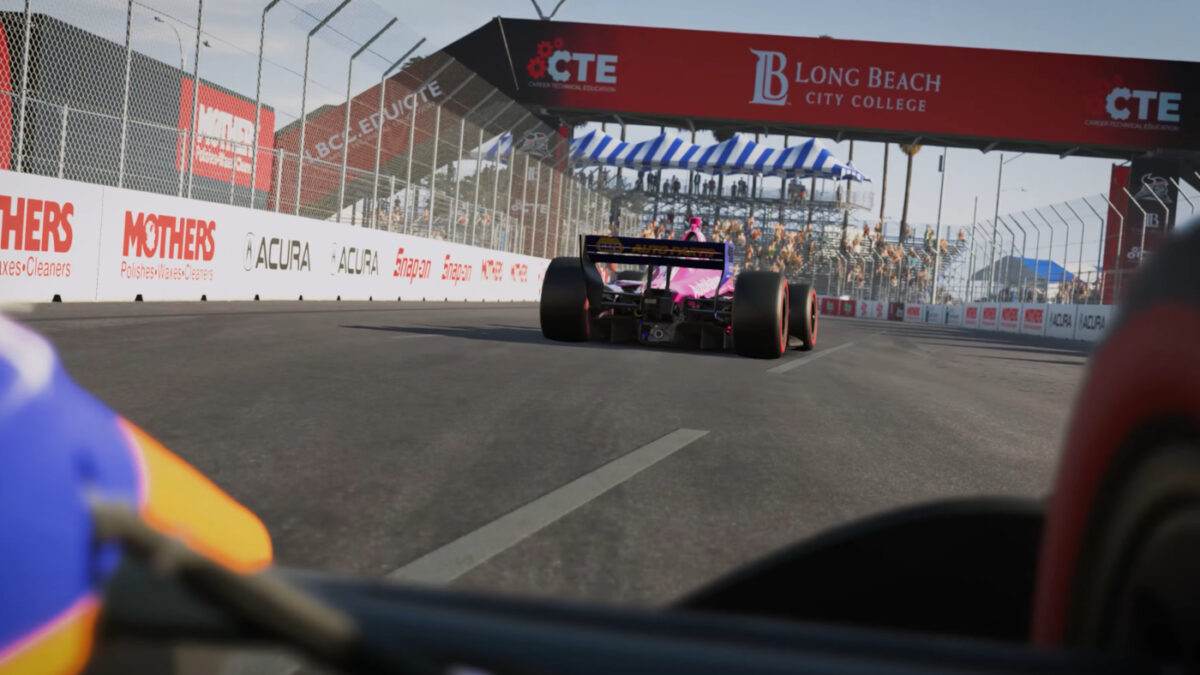 While any of the corners can be challenging due to the rough road surface, the two areas which cause the most issue are turns 3 and 4 around the famous Long Beach fountain, and the awkward final hairpin at turn 11, which can often result in traffic jams and incidents.
Learning how to navigate the kerbs and bumps is crucial, especially if you're trying to carry speed through Pine Avenue onto the back straight, or when attempting an overtake in Firestone Turn, which are common places to try and make a pass. But with the entire track lined with concrete walls, it's easy to get caught out by a mistake anywhere during a race.
It's a fairly popular circuit included in a number of sim racing titles, and will be familiar if you're a fan of Indycar or motorsport in general. But it's a welcome addition to rFactor 2, and will be released as part of the 2023 Q1 Pack in February 2023.
Keep up with all the latest rFactor 2 updates and news, here. Or check out the full rFactor 2 car list, and the rFactor 2 track list. Along with downloading the demo version for free via Steam, or buying rFactor 2 for the PC.