Good news if you're a fan of the Italian team, as F1 Mobile Racing gets the Alfa Romeo C43 for a while from March 17th, 2023.
The new car for the 2023 season being driven by Valtteri Bottas and Zhou Guanyu, it will feature in a hot lap type event for a limited time in the events section of the official free-to-play F1 mobile game.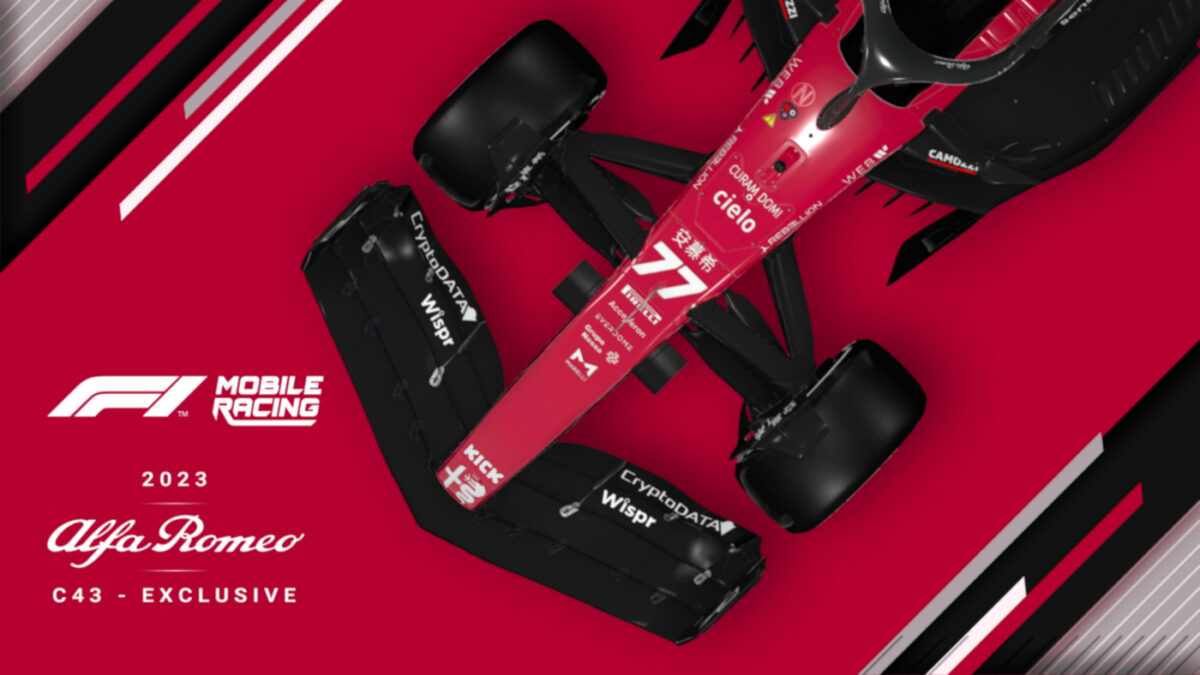 The 'exclusive' tag applies to the event, but the Alfa Romeo C43 was actually included in a Time Trial mode in F1 22 last month before the start of the 2023 Formula One season. So presumably it's an exclusive combination of the car and tracks for hot lapping, as you can use it across multiple circuits?
It's slightly less exciting, given that the new car was part of the field for the Bahrain GP season opener, with Valtteri Bottas finishing eighth, and team-mate Zhou Guanyu classified in 16th.
But the official F1 mobile game has also announced it's banned a number of players for breaching the terms of service, so they were removed to 'maintain a fair competitive environment'. So by the sounds of things, some cheaters have been hoofed off the game, which should improve your chances of winning some races and posting leading times.
The most recent updates to the game fixed various bugs, improved stability, and added some quality of life improvements and optimisation when they were released towards the end of February. It offers both a career mode and real-time multiplayer.
F1 Mobile Racing is an official and free to play mobile title developed by Codemasters, and you can find it on the Google Play store for Android devices, or on the App Store for iOS. You can also keep up with the latest F1 22 news, updates and DLC here, along with details of the forthcoming F1 23 as they emerge.