Last updated on March 24th, 2023 at 04:17 pm
Get ready to drive the cars of the 2023 GT World Challenge season in Assetto Corsa Competizione, with the Lamborghini Huracan GT3 EVO2 coming to ACC in April 2023. It was announced a while ago, along with the Ferrari 296 GT3 and Porsche 911 992 GT3.
Both the Lamborghini and Ferrari have now been confirmed to become available via Steam on April 19th, so it's likely the Porsche will also arrive in a sequel to the previous Challengers Pack DLC for the 2022 season. And with only Steam mentioned, it's likely the initial release will be for PC sim racers only, with a potential later release date for console versions of the title.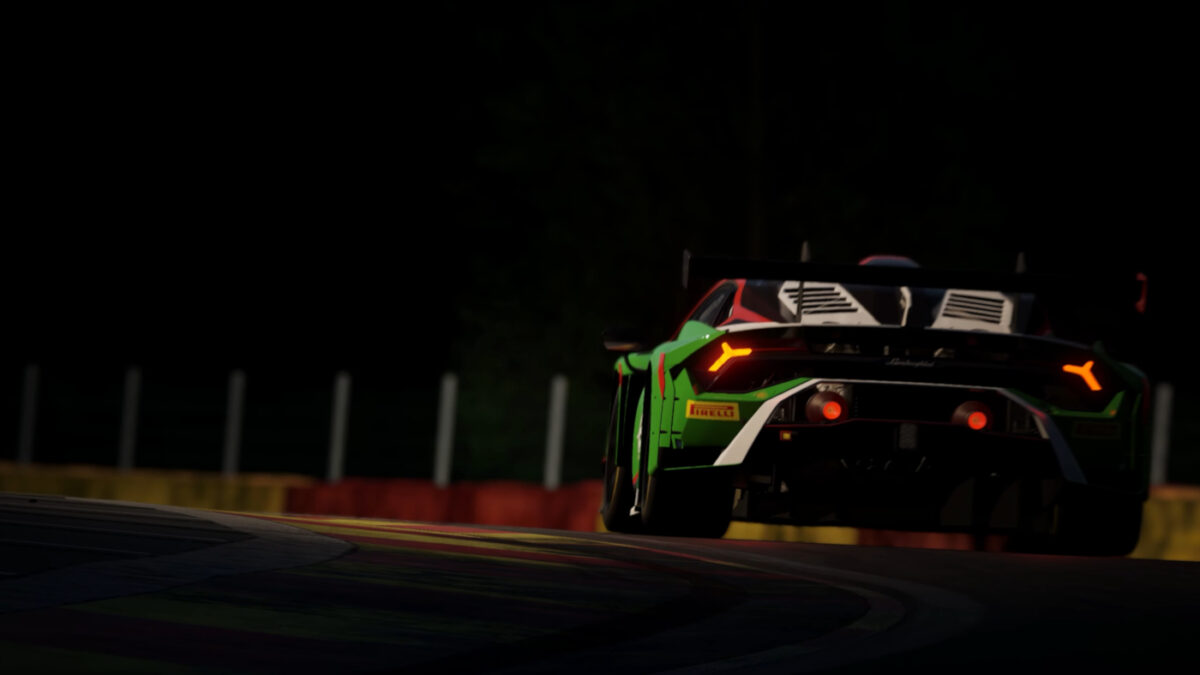 Both the 296 GT3 and Huracan EVO2 have been confirmed via social media posts, accompanied by short teaser videos. It will be interesting to know whether other cars will be included, for example, the new McLaren Artura which runs in the one-make Artura Trophy series supporting the Fanatec GT World Challenge Europe.
Assetto Corsa Competizione was originally released in 2019, and features a GT3 roster dating back to examples from 2012, alongside TCX, GTC and GT4 cars. And the list needs to be kept current to support the 2023 SRO Fanatec GT World Challenge, with the Esports GT Pro Series contributing to the real-world championship results, alonngside four online competitions, and a new professional SRO Esports Sim Pro Series taking place at five European race paddocks in 2023.
The third generation Lamborghini Huracan GT3 EVO2 was unveiled in May 2022, keaping the naturally aspirated V10 and rear-wheel drive of the Huracan STO, but featuring all-new aerodynamics, full carbon fibre bodywork, an updated braking system with new calipers and pads, and lots more, which was available to customers as either a new car, or an evolution upgrade kit for the previous GT3 EVO model.
It debuted at the 2023 24 Hours of Daytona, with a fourth place finish in the GTD Pro class for the Iron Lynx team.
Check out all the latest Assetto Corsa Competizione news, updates and DLC, here. You can also browse every piece of content available in our full Assetto Corsa Competizione Car List, and Assetto Corsa Competizione Track List.
Assetto Corsa Competizione is available as a digital download for the PC via Steam, the Xbox One and Xbox Series X|S via the Microsoft Store, or the PS4 and PS5 via the PlayStation Store. And also as a physical edition from Game or Amazon.
Update: The Porsche 911 GT3R 992 has now been confirmed for the release date.