If you're looking for some fairly high-end sim racing pedals for your rig, then you might be interested to see the new Cube Controls Pedals Set SP01 launched and available to buy. The set was originally premiered at the SimRacing Expo back in the Summer of 2022.
The Italian hardware manufacturer has previously concentrated more on wheels, but has entered the pedal market with the choice of either GT or Formula set-ups for €1,099. But the price does also include the SP01 Performance Kit, with a choice of springs, expansion cups and elastomers to tailor the feel of your twin pedal setup to your personal preferences.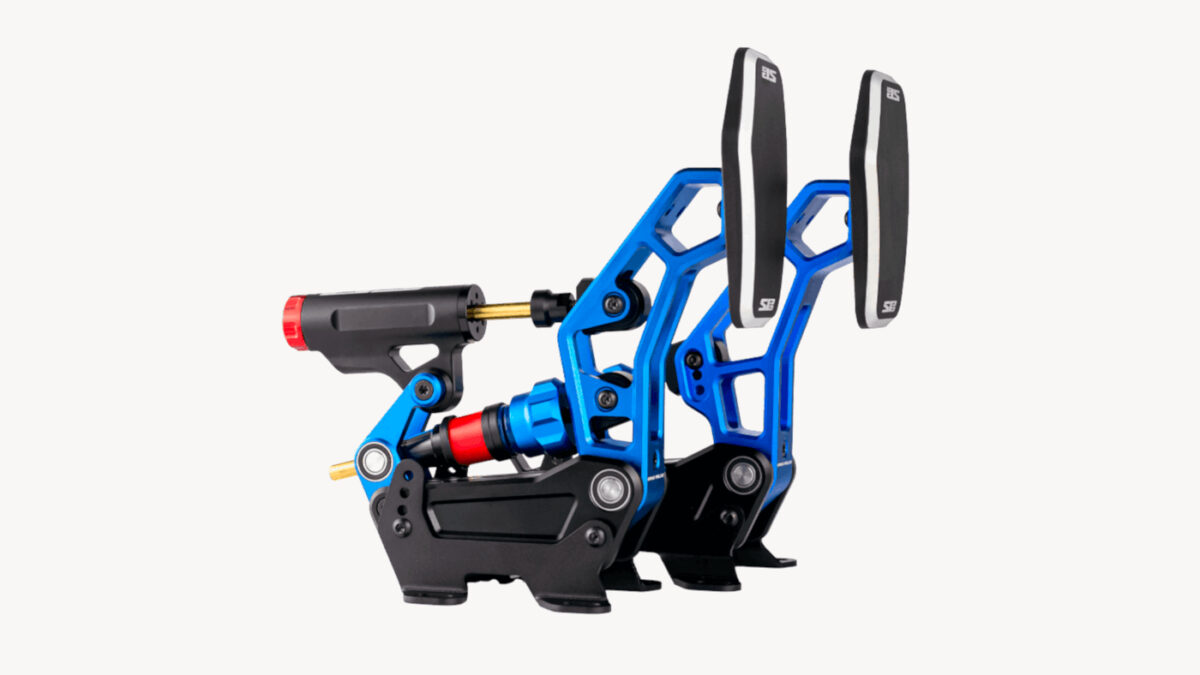 And the price makes more sense when you learn that two-pedal set is made from CNC-machined aluminium with precision ball bearings on all pivot points, and custom brackets to adjust the main pedal body in five degree increments.
The Formula throttle pedal faceplate is carbon fibre, while the brake and GT versions get a lightweight die-cast pad with a texture grip. And the throttle also features adjustable throw via a knobw on the main shaft, along with spring preload adjustment, and a 16 bit resolution Hall sensor to translate your movements.
The brake also has a preload ring on the compression side, along with the spring preload adjustments on the main pedal, and features a 200kg load cell, and a custom full hydraulic damper with 8 preload settings.
So while the Cube Controls Pedals Set SP01 isn't cheap, and a later optional clutch pedal add-on will increase the cost further, the spec sheet does help to justify the price. And you can connect them to your PC via USB, and then calibrate them through Cube Controls proprietary PedalsUI software.
You can buy the Cube Controls SP01 pedals directly from their website. Keep up with the latest news on Cube Controls sim racing products, here. Along with all wheels and pedals, sim racing rigs, and our more budget-friendly guide to wheels and pedals for beginners.