Last updated on March 23rd, 2023 at 06:45 pm
Due for release soon, we've now seen the new Cube Controls SP01 pedals teased in a short video. And it's hard to deny how good they look, even if some people might be put off by the €1025 price for the two pedal set-up, with a clutch due out as an additional purchase in the future. And it's a fairly competitive cost point against existing professional level sim pedals.
But it's worth remembering the Italian sim hardware company has built a reputation for high-end and pro sim racing wheels, with GT and Formula rims in Sport or Pro versions, which recently resulted in a technical partnership with Mercedes-AMG to produce a wheel for the limited edition GT Track Series car. So it's a much cheaper way to experience their products than trying to buy one of the 55 cars being produced at a cost of around £307,000.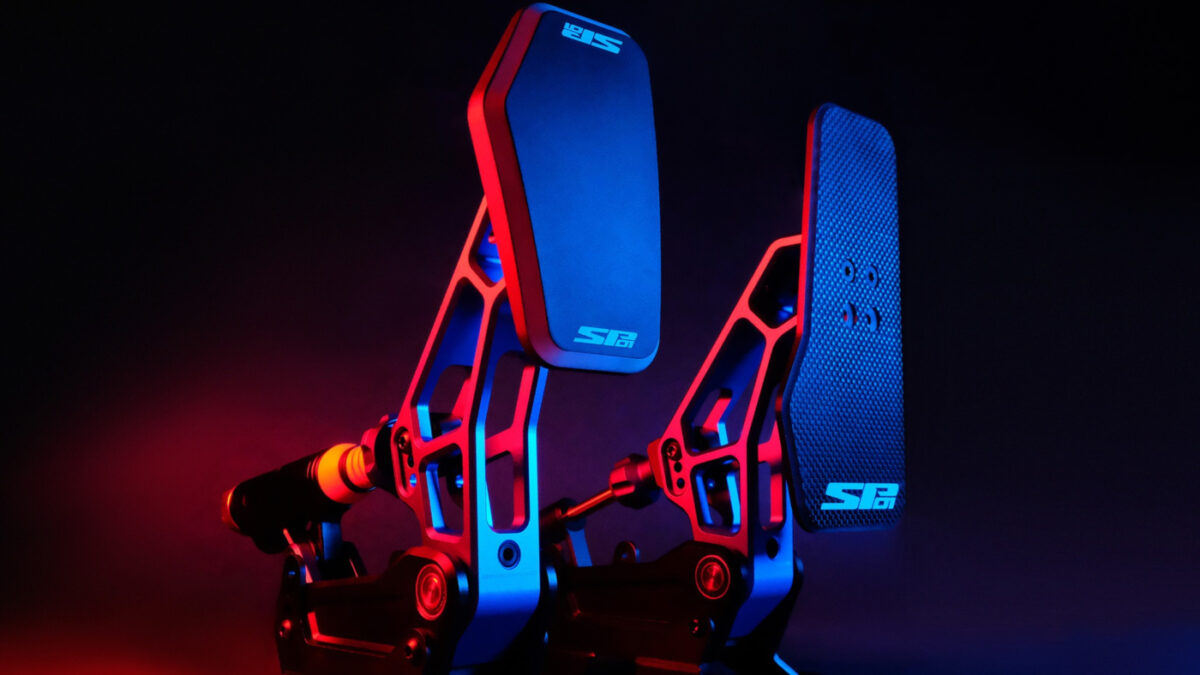 More seriously, we haven't seen many technical details revealed for the new Cube Controls SP01 yet, but the company has revealed via social media and a protype shown at the last SimRacing Expo that the throttle has a 100% carbon fibre throttle plate, and the brake uses a 200kg load cell and hydraulic damper. The main body is CNC machined aluminium to allow for the elegant design, but also be reliable and robust.
The first set of pedals from Cube Controls will go up against some established products, but judging by what we know so far, they'll definitely be worth considing for high-end or pro-level sim rigs. Everything is made and designed in Italy, before being individually assembled and checked by hand.
Updated March 23rd, 2023: The Cube Controls SP01 pedals have now launched, and you can find details, here.
Keep up with the latest news on Cube Controls sim racing products, here. Along with all wheels and pedals, sim racing rigs, and our more budget-friendly guide to wheels and pedals for beginners.