With server maintenance now officially scheduled from 7am until 9am BST, there will be some new content to enjoy as the Gran Turismo 7 March 30, 2023 update adds 5 new cars. And it will also remove the first public test of GT Sophy, the Sony AI and Polyphony Digital racing artificial intelligence.
It's unlikely to be the last we'll see of Sophy and other AI systems, but in the meantime you'll be able to enjoy the five cars teased in the traditional pre-update silhouette image.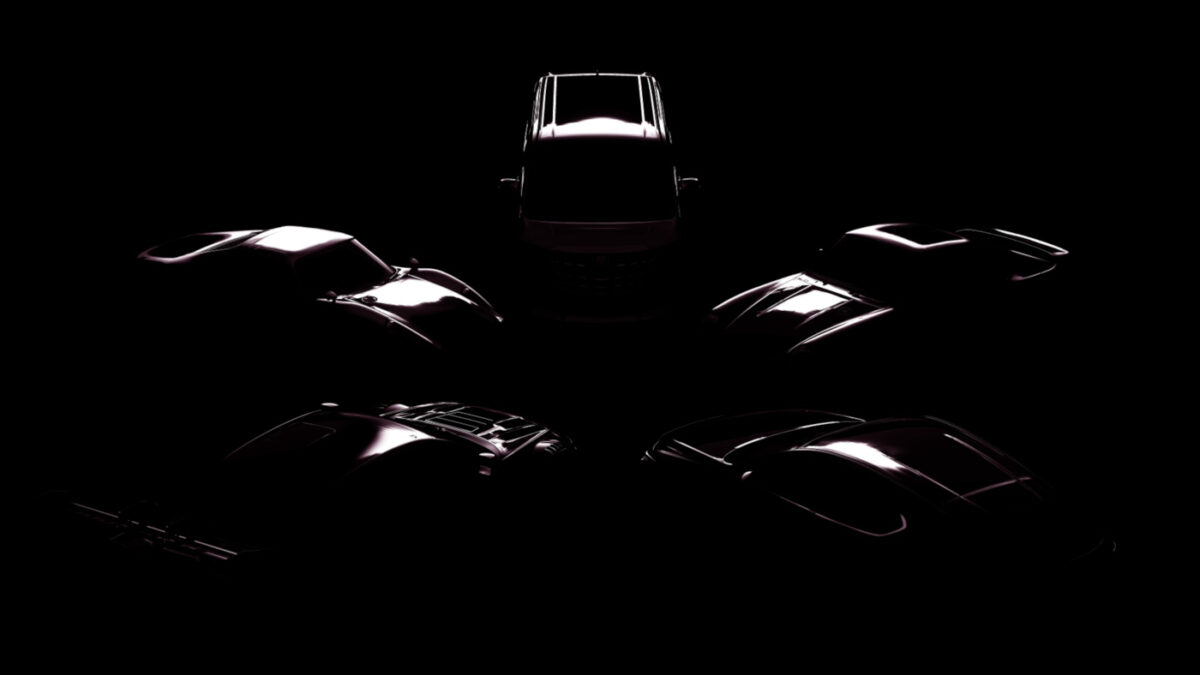 As always, a combination of car knowledge and image-editing software soon started to reveal the makes and models of vehicles despite the lack of lighting. So it appears PlayStation 4 and 5 sim racers will soon get access to the following cars:
Toyota Alphard
Porsche 959
Porsche 904 aka Porsche Carrera GTS
Mazda 3
Audi RS5 Turbo DTM
The Alphard is probably the least-known in many Western countries, as it's a high-end MPV popular in countries including Japan, and notable for the giant front grille, along with a distinct logo easily found in the image.
The Mazda 3 will be a fine hatchback addition, but the most interesting are the two classic Porsche models, especially the 959 for anyone growing up in the 1980s, whether it was the road version with all-wheel drive or the successful Group B rally variant. But the classic 1960s road and race 904 is a beautiful and rare example of an early experiment with a mid-engine layout.
And the Audi RS5 Class One should also be fun to drive. It competed in DTM until the rules changed to the GT3 format, and with the Super GT championship also potentially switching to new regulations, it's not going to be eligible for any high level series in the future. But with 580hp and a 60hp push-to-pass boost from a 2 litre turbocharged and custom built engine, drivers will need to be careful with the throttle, even with the massive rear wing.
Keep up all the latest news on Gran Turismo 7 or check out the latest reveals in our Gran Turismo 7 car list and the Gran Turismo 7 track list. You can obviously buy Gran Turismo 7 from the PlayStation Store or pick up physical copies from retailers including Game and Amazon.