Last updated on July 12th, 2023 at 05:20 pm
Fans of the Prancing Horse can take their support of the Italian supercars further with the new official Next Level Racing F-GT Elite 160 Ferrari Cockpit launches for anyone wanting a new sim racing rig.
The full name of the setup is the Next Level Racing F-GT Elite 160 Scuderia Ferrari Edition Cockpit, and it adds officially-licensed branding onto the high-end aluminium profile construction. And the good news is that unlike a lot of badged products, the cost stays the same as the standard edition, despite the logos and red accent colour.
You will pay a slight premium for the matching Next Level Racing Elite ES1 Scuderia Ferrari Edition seat, with the branding adding £50 onto the price.
But investing in the top Next Level Racing cockpit and seat will still cost you significantly less than a Ferrari, and mean you have a suitable rig to drive any modern or vintage iconic Italian supercar virtually. The Next Level Racing F-GT Elite 160 Scuderia Ferrari Edition will cost you £1299, the same as the unbranded version, while the Next Level Elite ES1 Scuderia Ferrari Edition racing seat is £499, compared to £449 for the normal seat.
Your money will get you a custom NLR 160mm x 40mm aluminiun profile base and 160 aluminium profile construction for strength and rigidity, so you won't have to worry about flex from powerful direct drive wheelbases, and you can also add the Next Level Racing motion platforms for more immersion and feedback.
All versions of the F-GT Elite are adjustable to GT, Formula or even truck and tank driving positions, with 5mm carbon steel used for the seat sliders to remox any flexing, and 98 adjustment options. And the bespoke pedals plate opts for the same approach, along with the wheel deck area. Even the plate for mounting a shifter has been reinforced if you tend to be a bit heavy-handed with gear shifts or handbrake. Even the T-slot nuts and end caps supplied to build the cockpit have been selected to improve rigidity.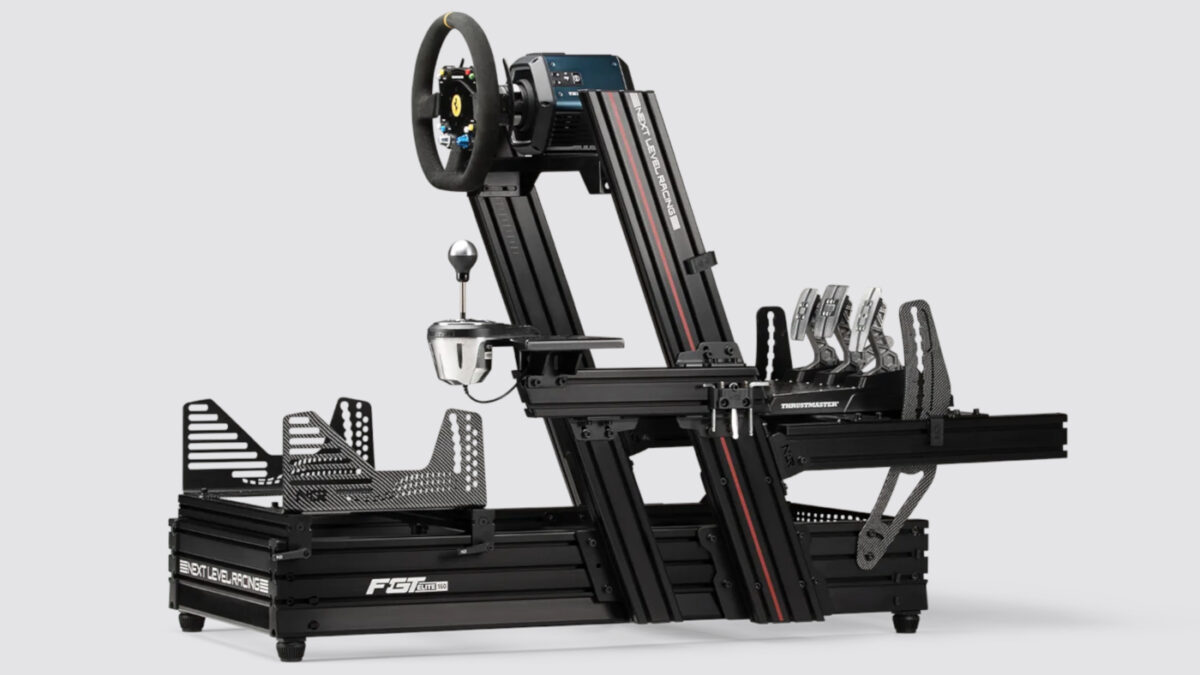 Obviously, wheels and pedals aren't included, and neither is the seat, which means you will probably opt for the matching Elite ES1 Scuderia Ferrari Edition, designed for sim racers up to around a 42″ waist and 250kg, with the polymer seat covered in molded foam and premium suede. And then finished off with the Ferrari logos and the Next Level Racing branded red seat belts for immersion, or to keep you secure if you've added a motion platform.
Along with a molding processes which is designed to provide support and rigidity, the seat also has brass mounting locations for a range of configurations or other products, including the Next Level Racing HF8 Haptic Feedback Pad. And if you just want the seat, you can mount it on most third-party cockpits by also buying the Next Level Racing Universal seat brackets.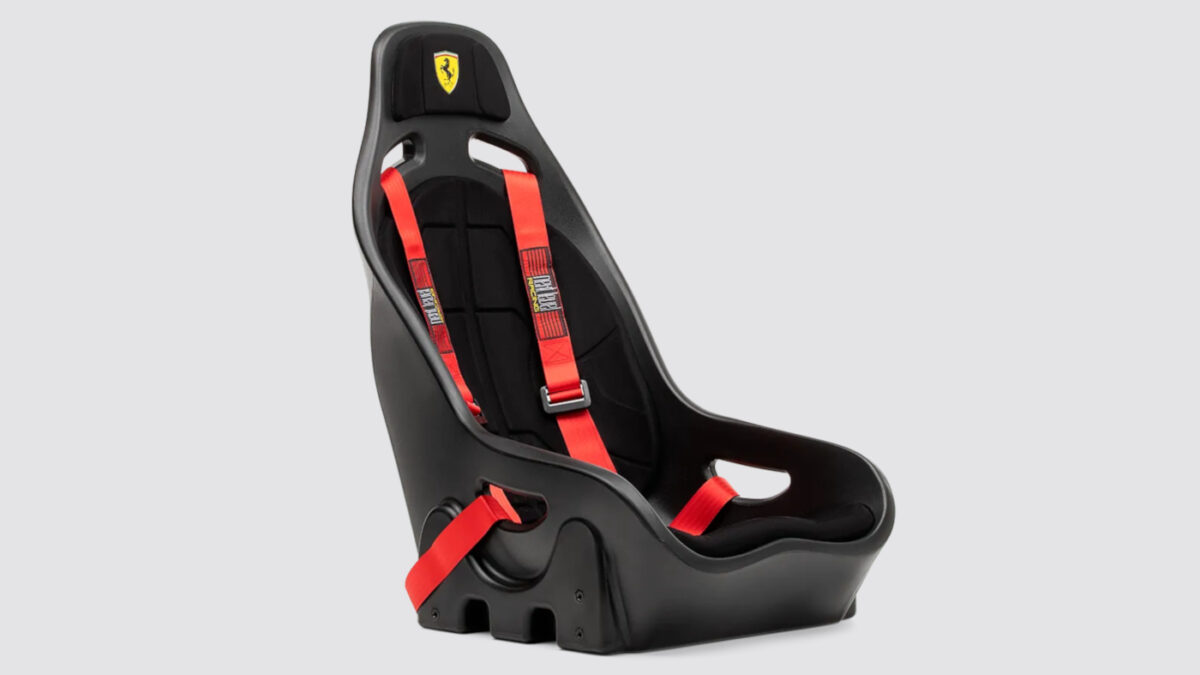 Both the cockpit and seat will be available from May 2023, with Next Level Racing products are available via a range of retailers, including Currys. And you can find coverage of sim racing rigs and seats for every budget, here. Along with other products from Next Level Racing.