Another trio of vehicles will become available as Kazunori Yamauchi has unveiled three new cars for Gran Turismo 7 in a May 2023 update.
As always, the new additions have been shared in silhouette to allow the now traditional guessing game for a few days before the update arrives. And typically there will also be bug fixes and potentially other unannounced content also included. A Server Maintenance Notice suggests the update will be released on Thursday May 25th, between 7-9am BST.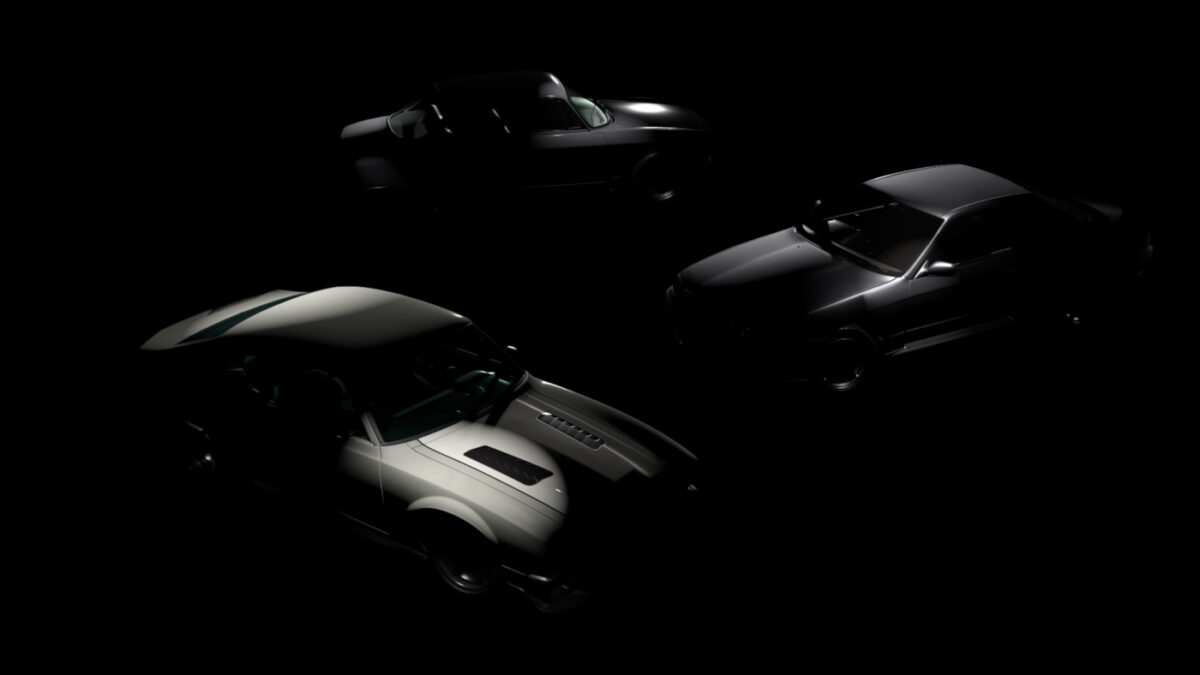 Starting from the top is the unmistakeable profile of the 1960s Alfa Romeo Giulia. The 1965 Sprint GTA 1600 and 1983 Giulia Sprint Speciale both appeared the car lists for Gran Turismo 5 and Gran Turismo 6.
Around 500 cars were produced for racing (Corsa) and road (Stradale) homologation, with aluminium body panels instead of steel, magnesium alloy wheels, and a tweaked engine featuering larger Weber carbs and a double ignition cylinder head producing up to 170hp in a 60's racer weighing around 740kg. And as a small and lively Italian saloon it's long been popular as a drivers car, with examples generally commanding six figures if you want to buy one in real life.
On the right is a Nissan Skyline (R-32), a car synonymous with the Gran Turismo series, and already present in the game with the 1994 Spec II model. Previous GT titles have included multiple R32s, generally with the 1989 and 1991 versions. Or it could be a limited edition Nissan Skyline GT-R NISMO homologation model.
The third generation of the Skyline remains as popular and iconic as ever with the 2.6 litre RB26DETT engine, all-wheel-drive, and potential for massive power output.
And the final car in the trio is the most unusual, as it looks like the Jymmy Shaw's 1971 Ford Maverick, modified by the Greening Auto Company, which won the 2018 Gran Turismo Best in Show award at the SEMA Motor Show. And as with previous winners, from 2003 until 2018, part of the prize was to appear in a Gran Turismo game.
Which means you'll also get to experience the 1,200bhp twin turbo custom which uses a 427 inch small block Ford to reach more than 200mph, and has since won a number of other awards for the performance, modified looks and custom interior.
Keep up all the latest news on Gran Turismo 7 or check out the latest reveals in our Gran Turismo 7 car list and the Gran Turismo 7 track list. You can obviously buy Gran Turismo 7 from the PlayStation Store or pick up physical copies from retailers including Game and Amazon.