After securing a ten year exclusive licence back in 2021, Motorsport Games has revealed that the first official game for the FIA World Endurance Championship and 24 Hours of Le Mans will be arriving with Le Mans Ultimate announced for December 2023.
The new title has been created by rFactor 2 developers Studio 397 on their pMotor 2.5 engine, and will initially be released for for the PC, with plans to bring updates in the second part of 2024. And the strategy will be for the game to evolve over time with regular updates and content rather than being an annual release.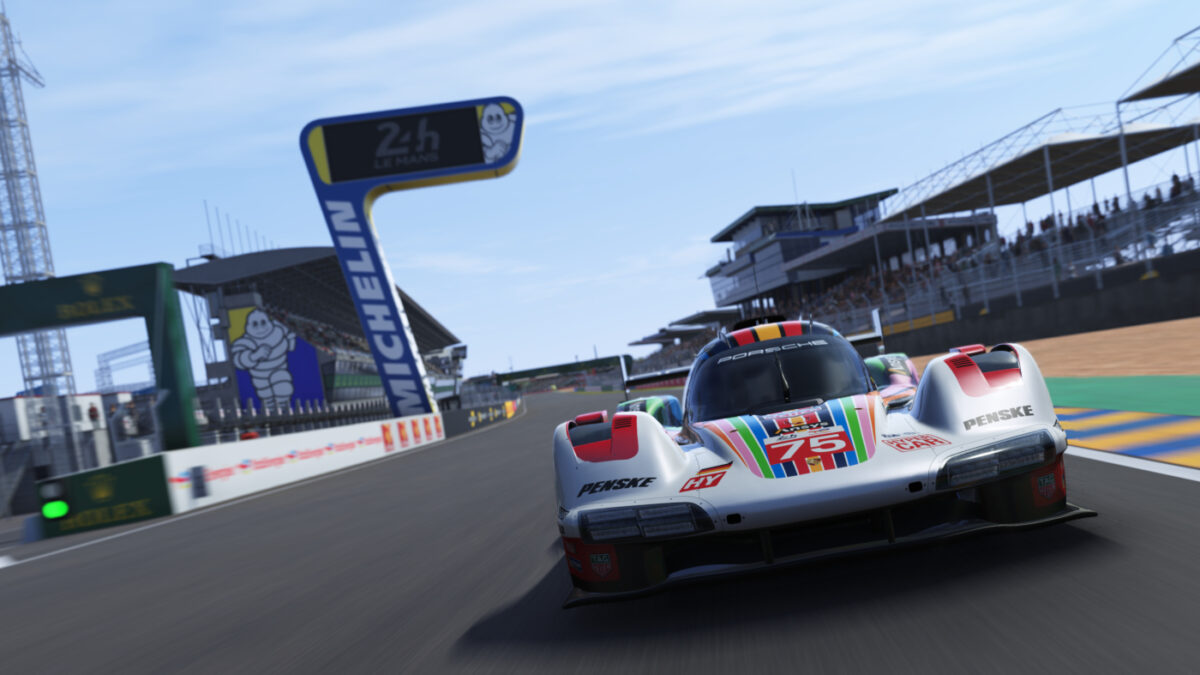 Cars from the 2023 WEC season will be included, with the GTE, LMP2 and Hypercars represented, along with names circuits including Monza, Spa-Francorchamps, Sebring, Bahrain, Portimao, Fuji, and obviously Circuit de la Sarthe. Along with single player modes, the online gameplay is being powered by a new system called Race Control which will include competive, casual and private sessions, along with a 'collaborative asynchronous race mode' where a team can drive their stints at times and dates which suit them.
Given that the event has been organised by Motorsport Games using rFactor 2 in the past, the Le Mans Virtual Series will be moving over to Le Mans Ultimate. And a 'ladder of opportunity' is mentioned, suggesting that it may offer a route for other teams or sim racers to be able to compete alongside the invited motorsports organisations, which would be interesting.
Stephen Hood, CEO Motorsport Games: "It's great to pull the covers off and introduce the world to Le Mans Ultimate for the first time. In this Centenary year, we have been working closely with the ACO to bring the thrill of the 24 Hours of Le Mans and the FIA WEC to people all around the world. We aim to help make them feel invested in Le Mans Ultimate from the start, taking them on a gaming journey with updates and behind-the-scenes coverage through our social media channels to show the development and the excitement we all have at Studio 397 and Motorsport Games to produce the best experience for gamers and motorsport fans."
And development has progressed enough for the game to be available for a 'First look Preview Presented by Thrustmaser' at the 2023 24 Hours of Le Mans from June 7th until June 11th with the chance to drive the Porsche 963 Hypercar or Ferrari 488 GTE around the circuit on one of 10 simulators.
What does this mean for rFactor 2 and other racing sims?
We've already seen one sim racing developer move from a more general approach to focusing on a specific racing series with Kunos Simulazioni and Assetto Corsa Competizione, which appeared five years after the original Assetto Corsa. But by the time of ACC, content for the first sim was pretty much left to the modding community aside from the occasional sponsored in-game event such as the Ferrari Esports Series.
But rFactor 2 is continuing to release content, and promise more developments in 2023, including recruiting alpha testers for what we can now assume is the new RaceControl system, which will presumably also be integrated alongside being the platform for multiplayer in Le Mans Ultimate.
And both Le Mans Ultimate and rFactor 2 feature a number of GTE, LMP2 and Hypercars, along with various circuits used by the WEC Series. Which is also true for other sim racing titles, including iRacing, RaceRoom, Gran Turismo 7, Forza Motorsport and more. Will we see restrictions on the cars and events which can be held or broadcast in the future, similar to what has happened with IndyCar?
If Studio 397 are developing news cars and tracks for Le Mans Ultimate, then it'd seem sensible to also make them available for rFactor 2 (just as the BTCC licence has so far been used for rFactor 2 DLC). But if both sims use the same online multiplayer system, presumably a new bundle would have to be released at the same price as the full Le Mans Ultimate game, or why would any of the existing player base make the switch?
On the upside, if both Le Mans Ultimate and rFactor 2 utilise the new RaceControl system for online multiplayer, than suggests the potential for cross-simulator compatability. Which could offer an interesting approach, with rFactor 2 potentially including everything, but then cheaper priced releases containing just WEC or BTCC content for those that don't want to drive anything else. And a shared playerbase across all titles.
Either way, with Le Mans Ultimate announced for December 2023, we won't have long to wait to find out what both the new game, and any potential integration with rFactor 2 will look like.
You'll be able to see all the latest Le Mans Ultimate news, updates, DLC and more, here.